Magnification BP
born 10 May 2007

Exceleration BP (QR Excel) X Magnums Syrah (Magnum Psyche)
This chestnut colt is out of a black Magnum Psyche daughter and because he does not carry a bay gene, is guaranteed to produce black with homozygous black mares every time. He has an exotic head with an extremely long upright neck, and a big powerful trot.
His body is amazing and his back is as level as a table top. His presence and flaming chestnut color will demand attention in the show ring!

He is available for purchase. Breeding inquiries welcomed.
Mags was Jr. Champion Colt at the NorCal show April 2008! Highest scoring colt by 29 points and the highest scoring horse in the show.
He went on to be named Region IV Champion Yearling Sweepstakes Colt.

Mags is ready to re-enter the show ring and continue to bring home championship after championship as he did as a yearling.

Photos taken 1 September 2009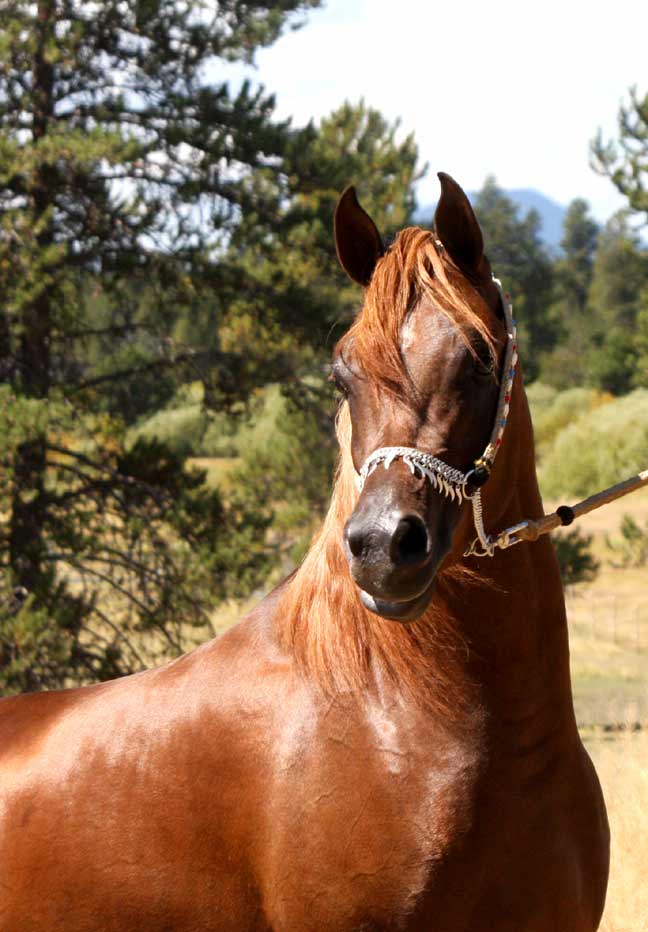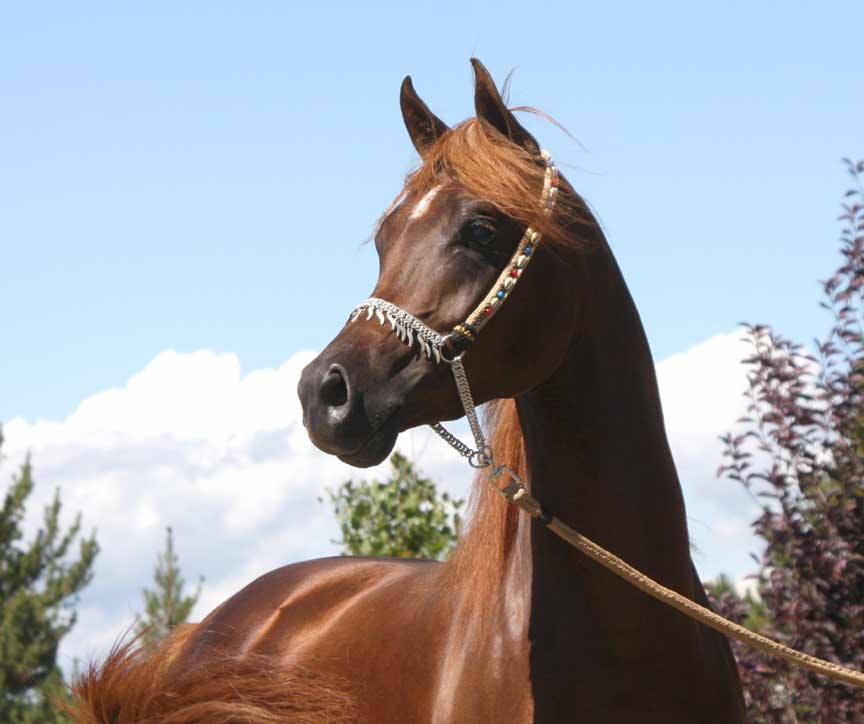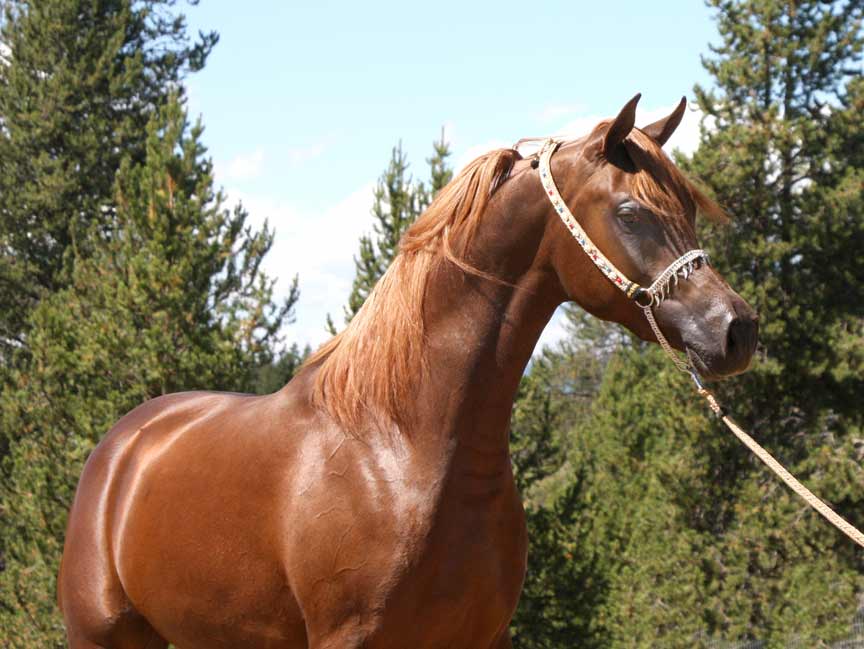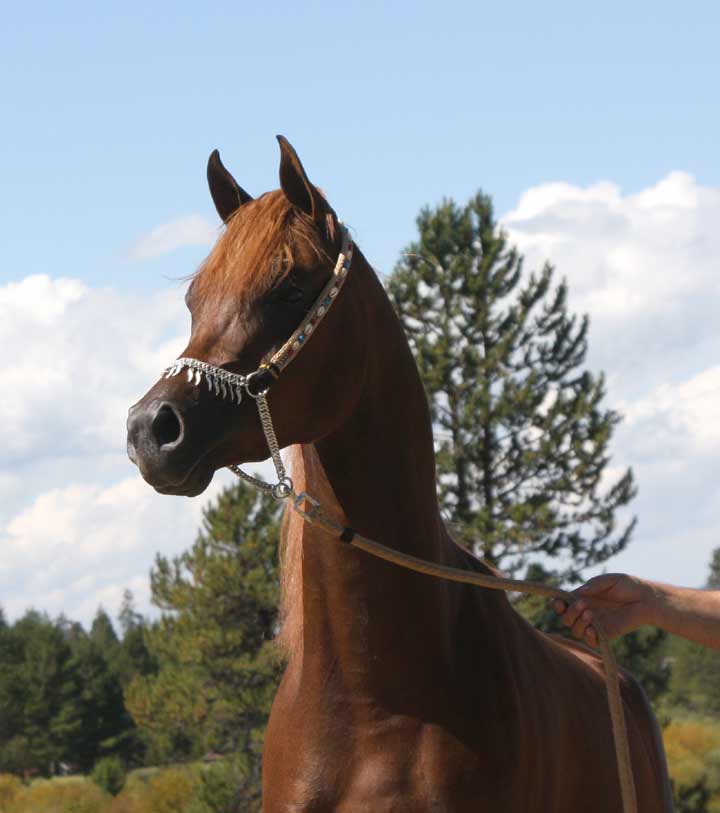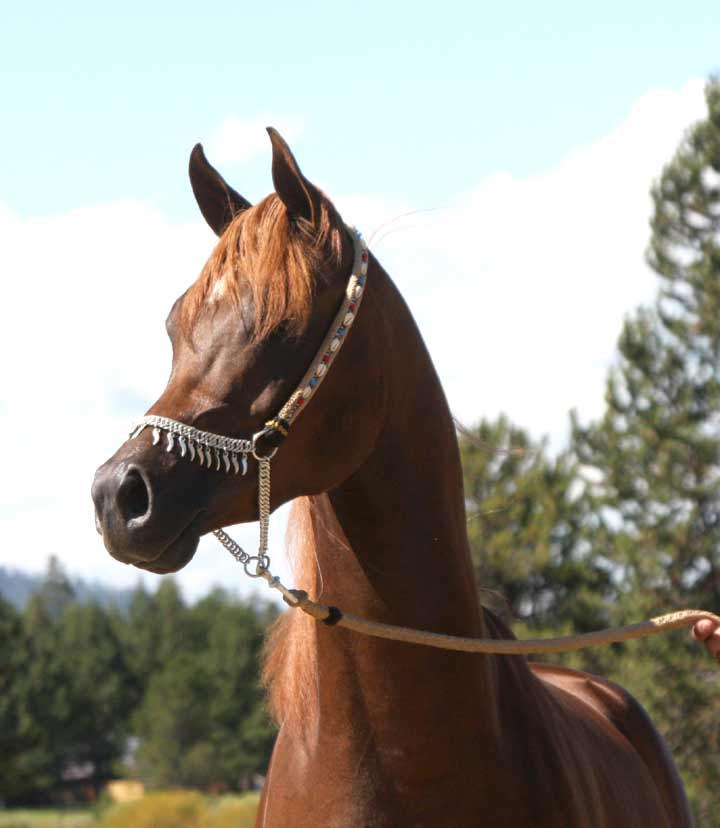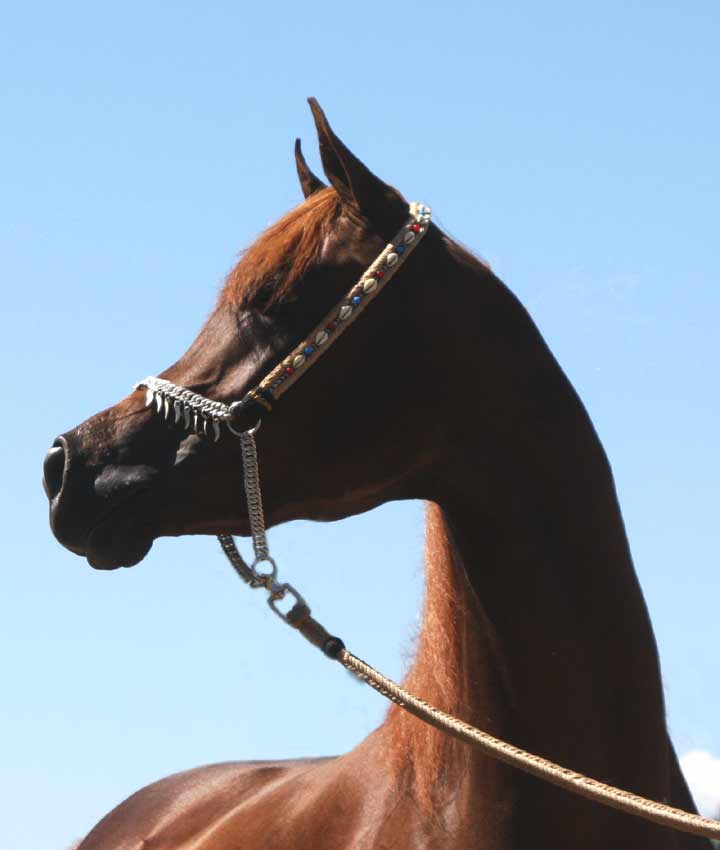 Magnification BP winning the Arabian Horse Association Region IV Show in
Salem oregon on June 22, 2008. Mags won by 14 points over the Reserve colt.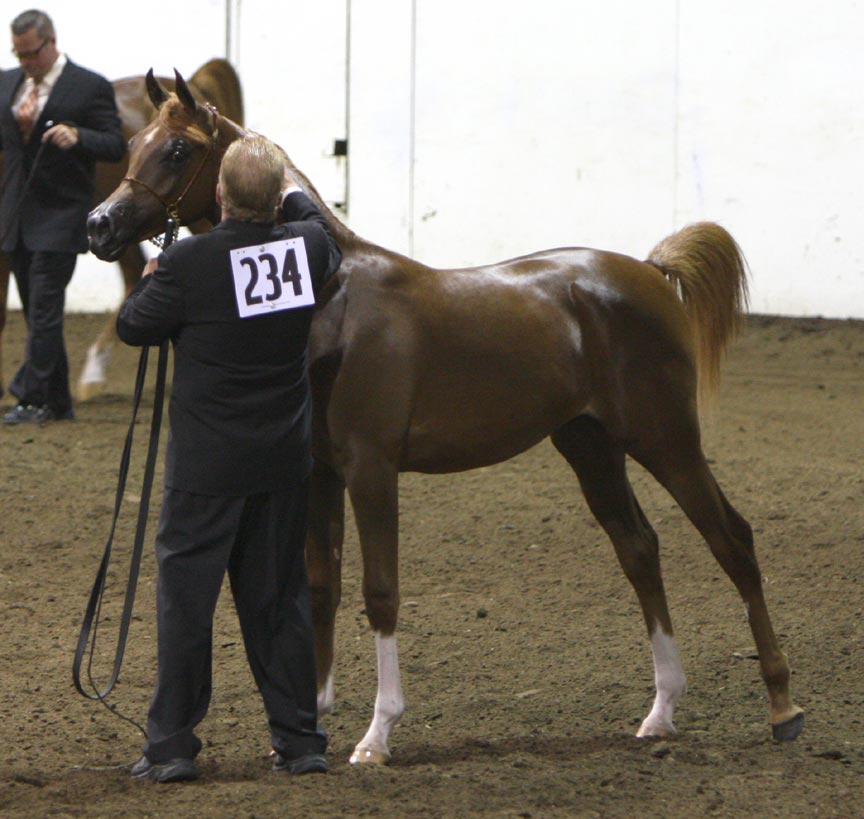 Photos by Jeff Little 4-30-08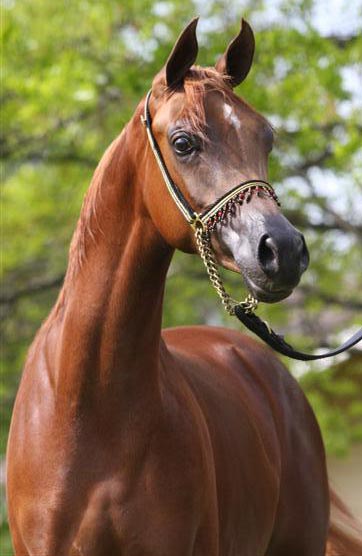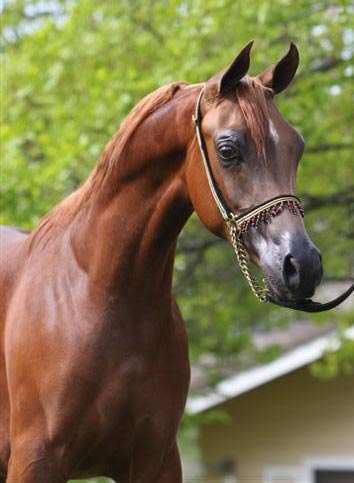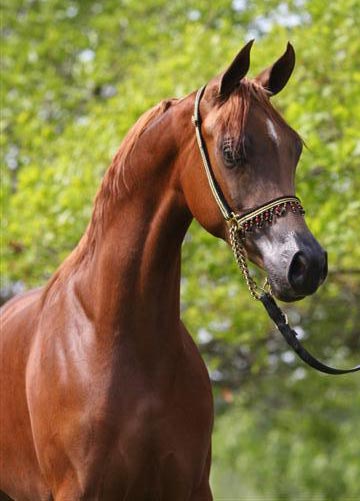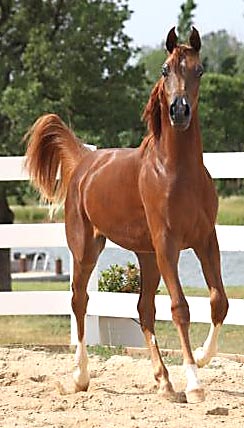 From the Nor Cal show 4-11-08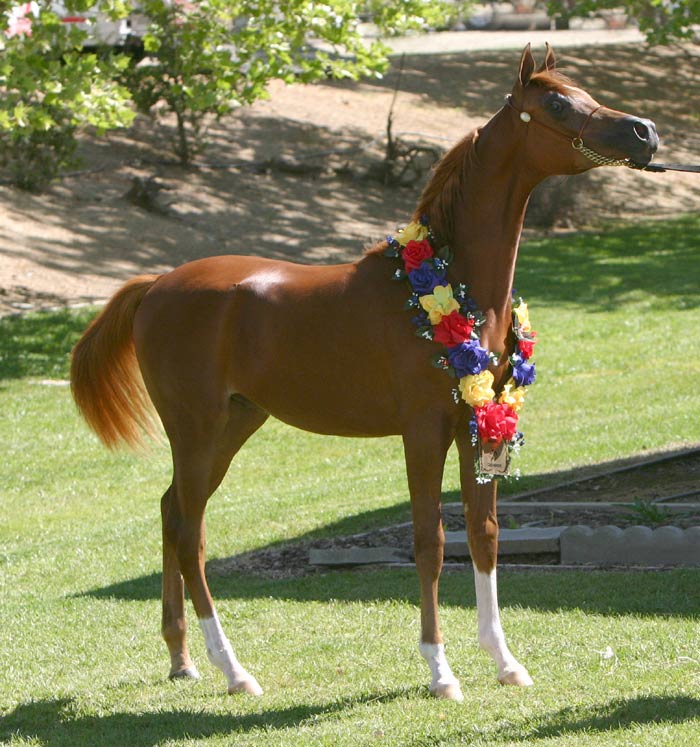 at 4 weeks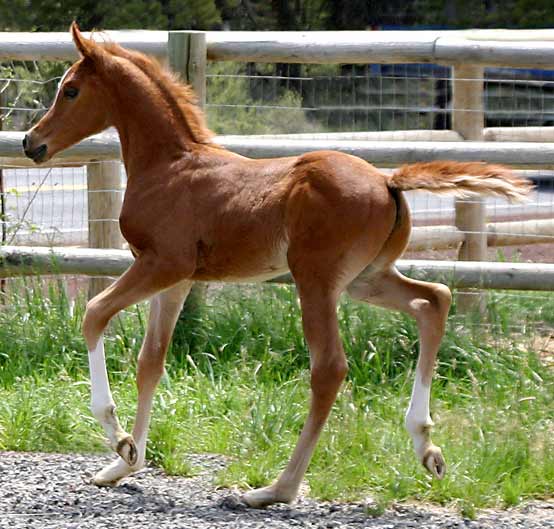 Magnification BP's dam, Magnums Syrah by Magnum Psyche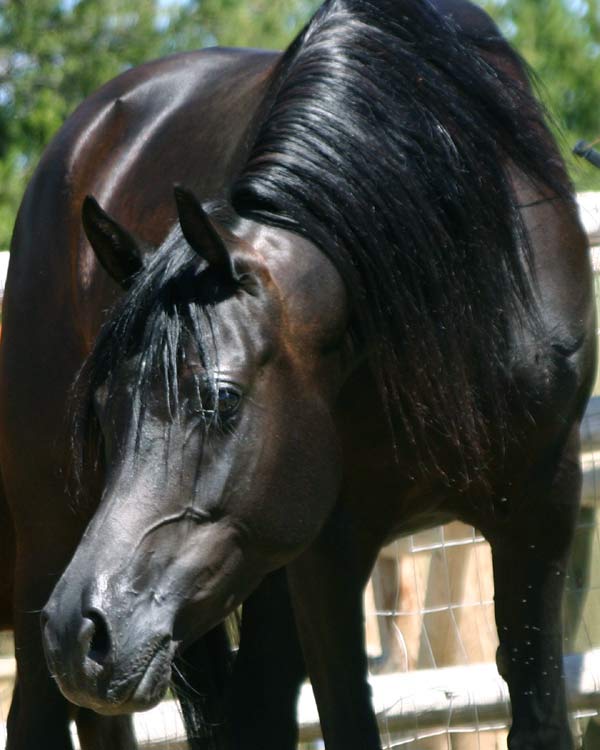 Milan BP
Exceleration BP X Vienna IA (Versace)
2007 Chestnut mare

available...

This incredible filly has an exotic look with a long slinky upright neck. Like her dam she is very tall and elegant. She has a great personality and movement. SCID clear.

See her video from 2011.

at 16 months old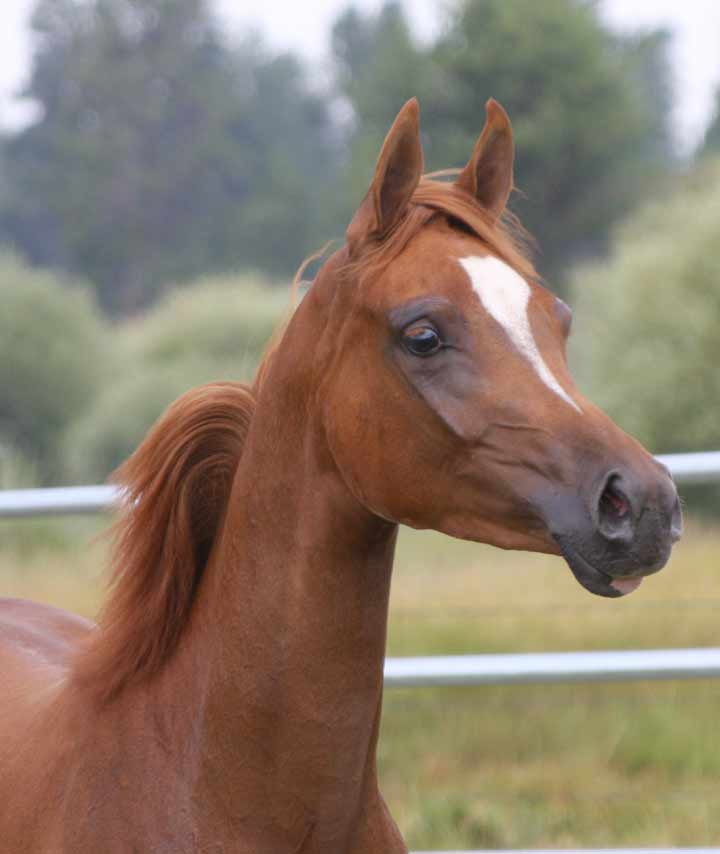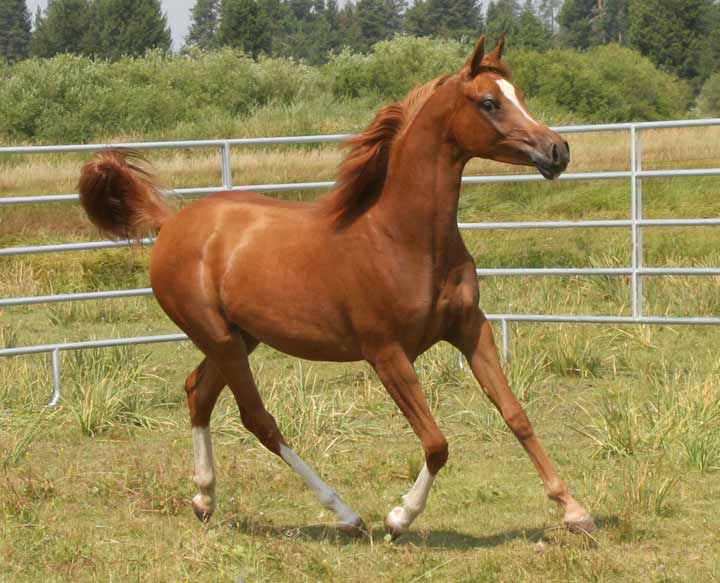 at one year.....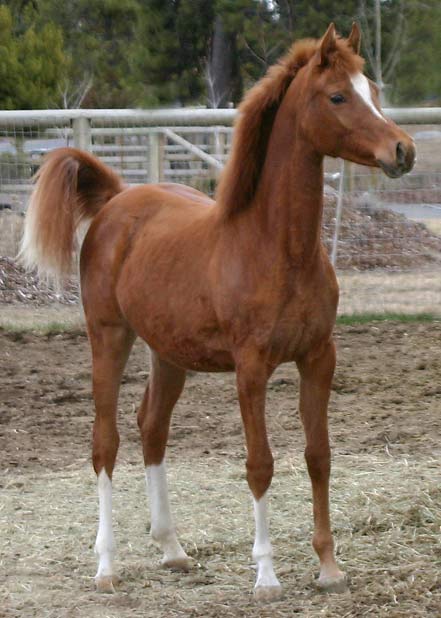 at 3 months...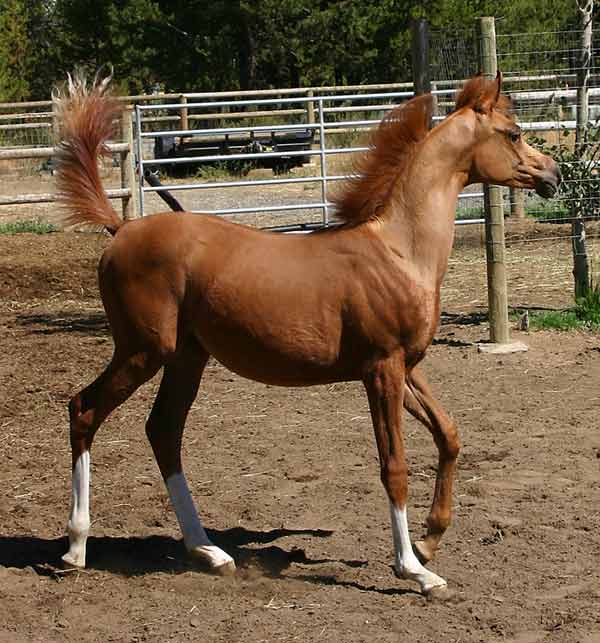 Half Arabian Filly
Exceleration BP X CN Angel Eyes (NSH)
Sold, Congratulations Francesca of the UK
at 8 weeks...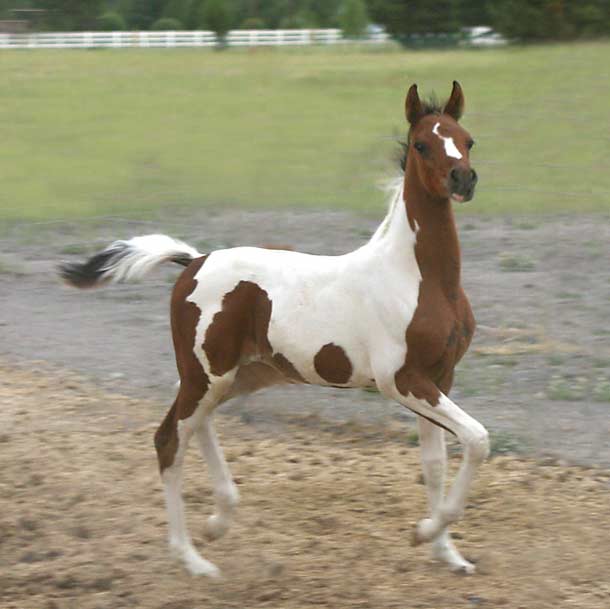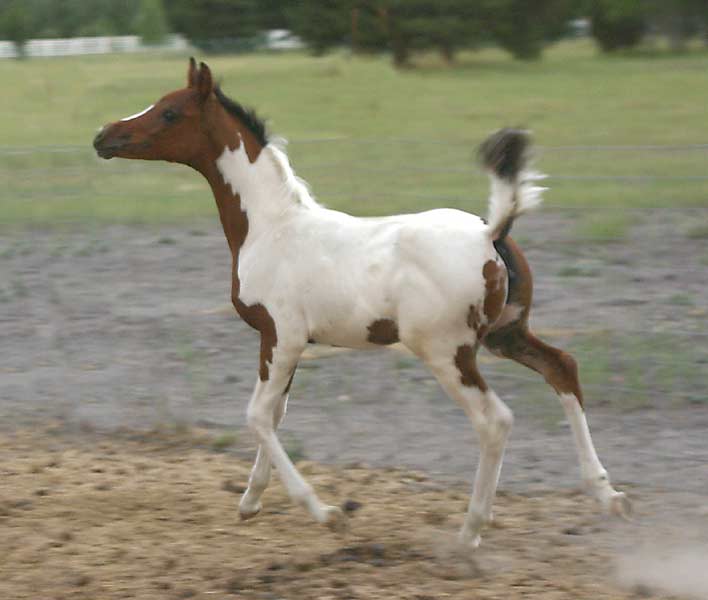 2006 Foals
Imagination BP

Sold, Congratulations Geno
Black Gelding
Exceleration BP X CG Kalani (Jafar)