Birch Park Black Arabians
presents....

Triton BP
born 4-20-08
pfc Trevallon X Jafars Shania (Ravvens Jafar)
Owned by Tomas Simko of Slovakia

This outstanding
homozygous
black colt is out of a Shania, a black Jafar daughter.
His head is exotic: short, with an extreme dish with wide set eyes. He has a long upright neck ,
a beautiful croup and topline, extreme movement with a beautiful suspended trot. He is a
full sibling to Jasmine, Tristin and Tiberius. This colt 's head alone will capitivate anyone.
Triton will mature well over 15 hands, like his father and siblings.

Triton BP has been exported to Europe.

See photos of his foals in the US here.


See his video here!
Photos taken 8-29-10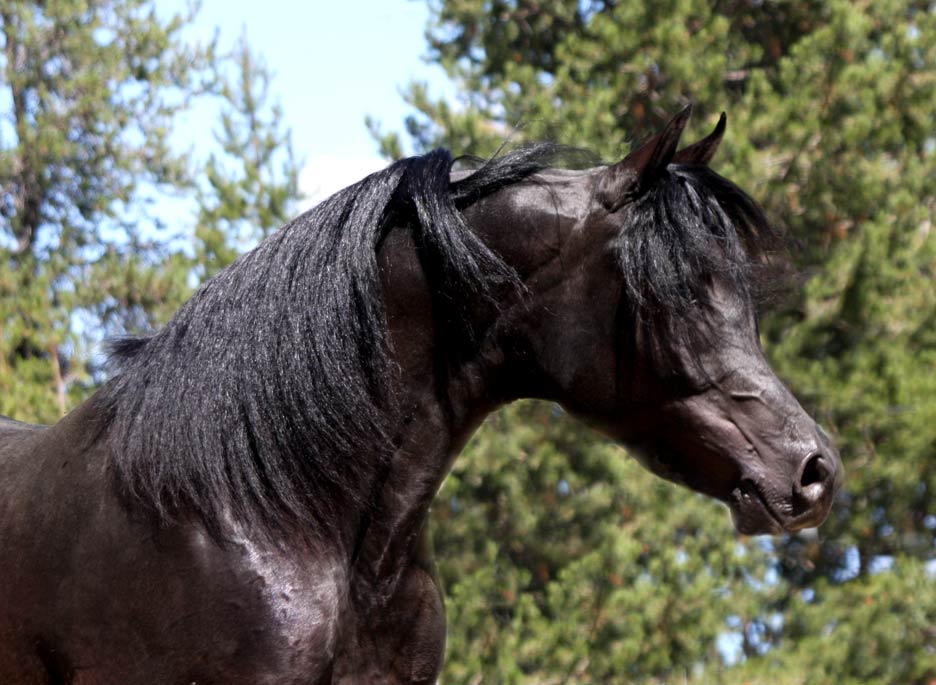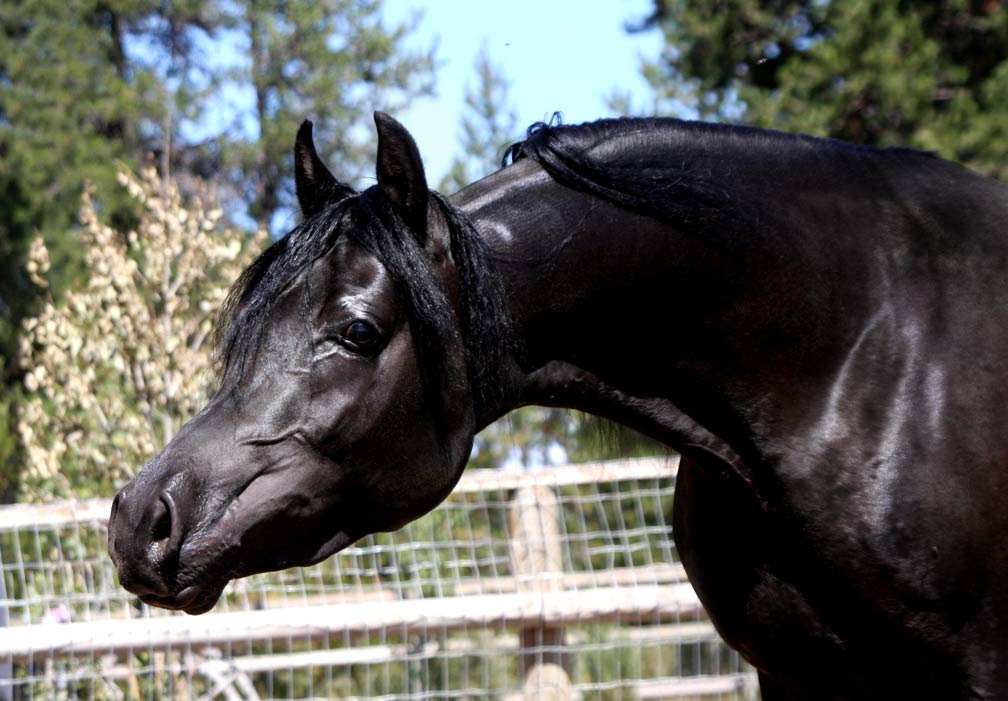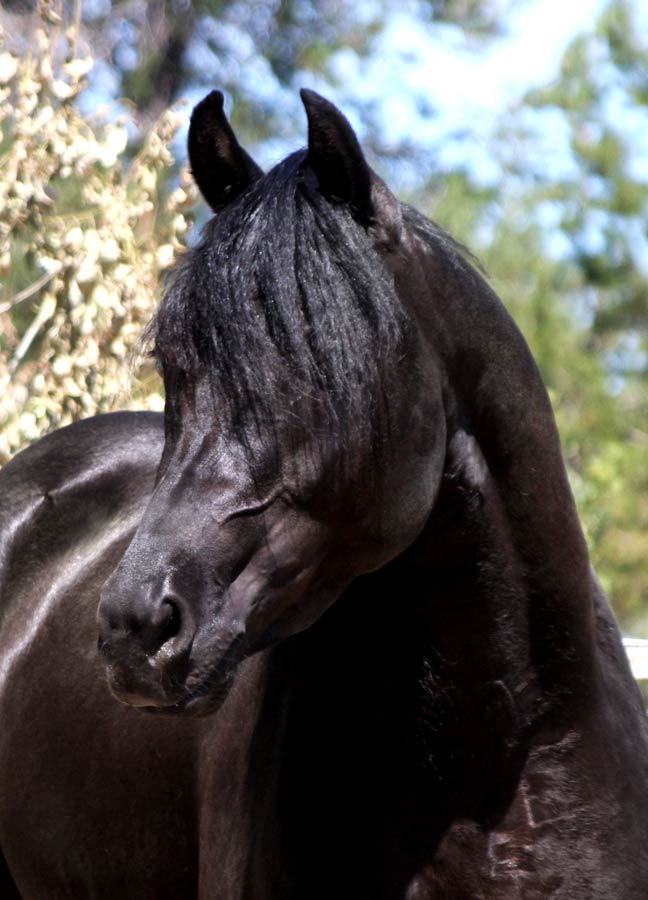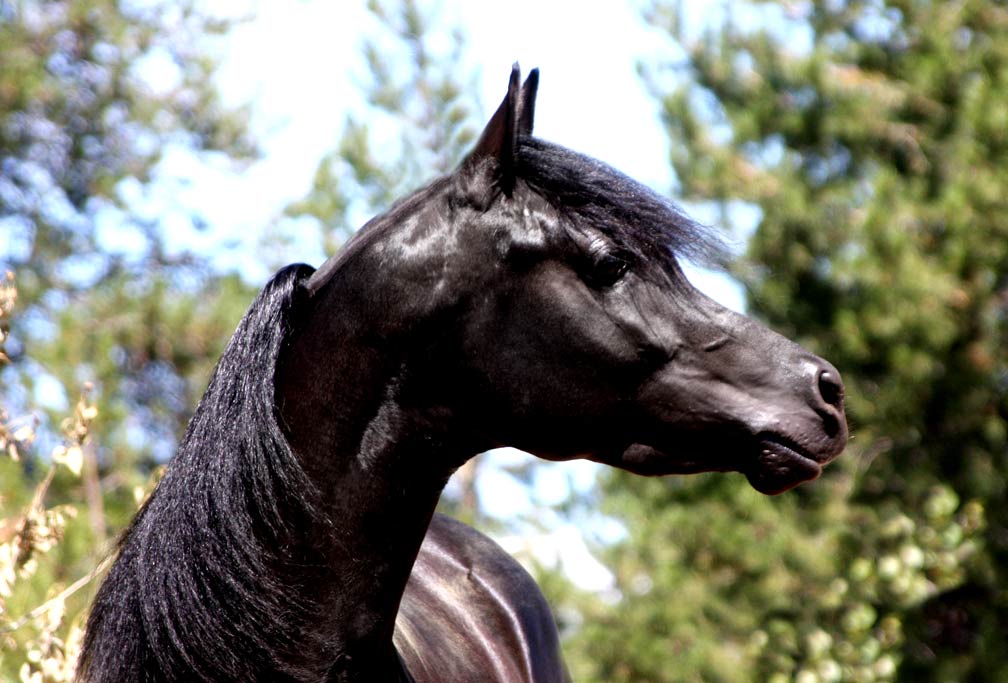 Photos taken 6-24-10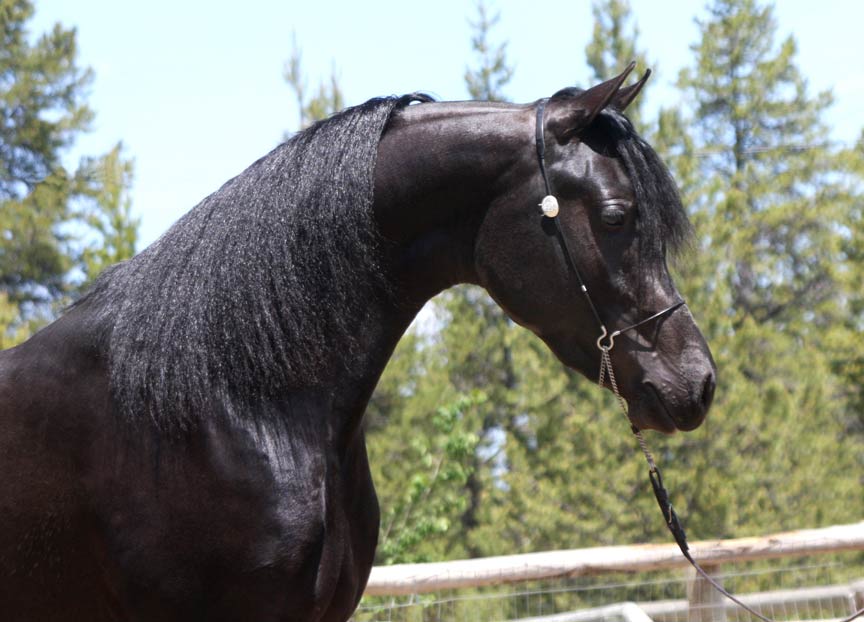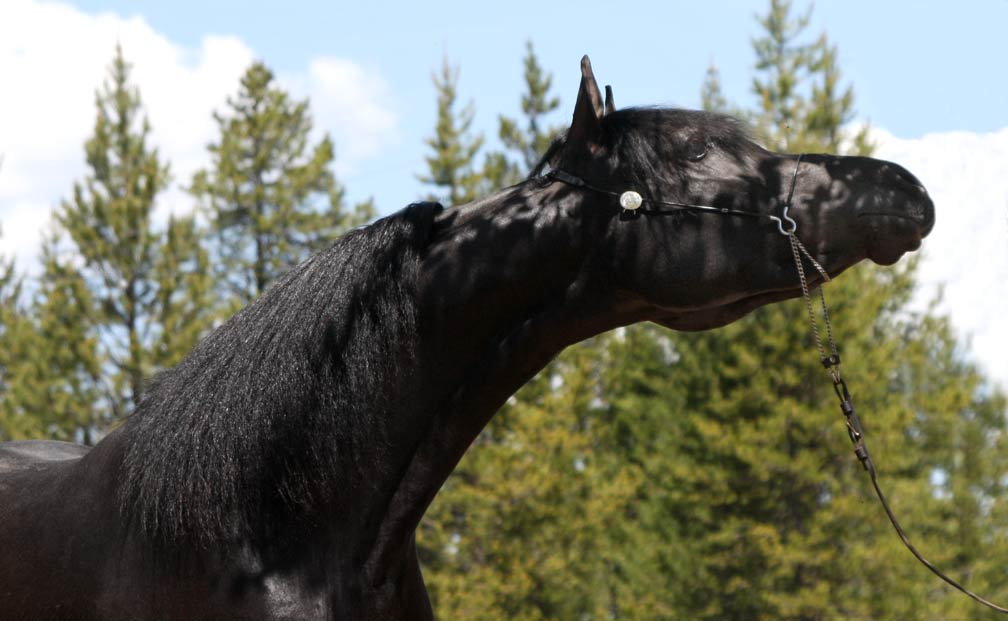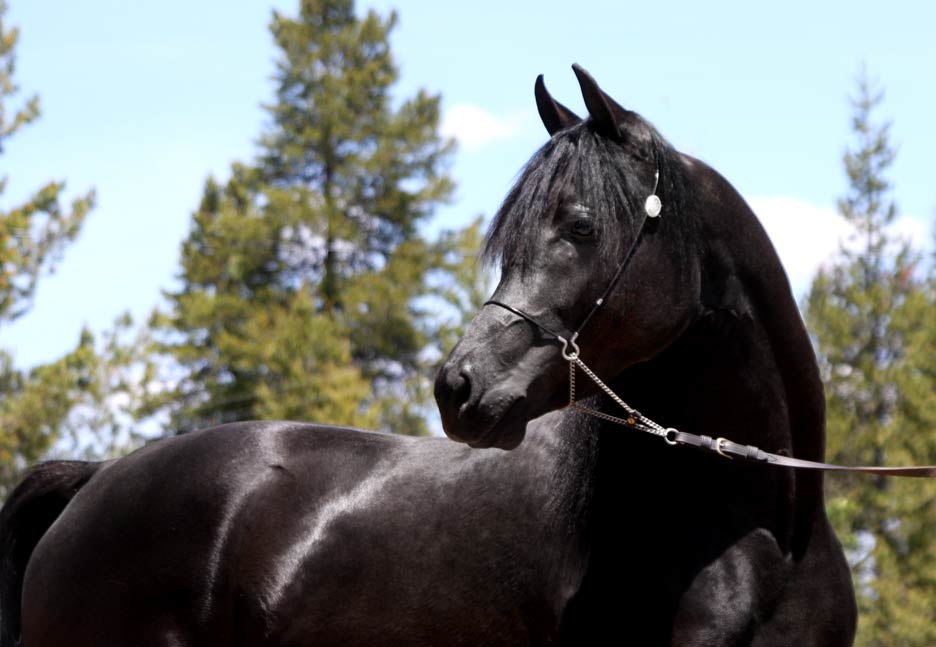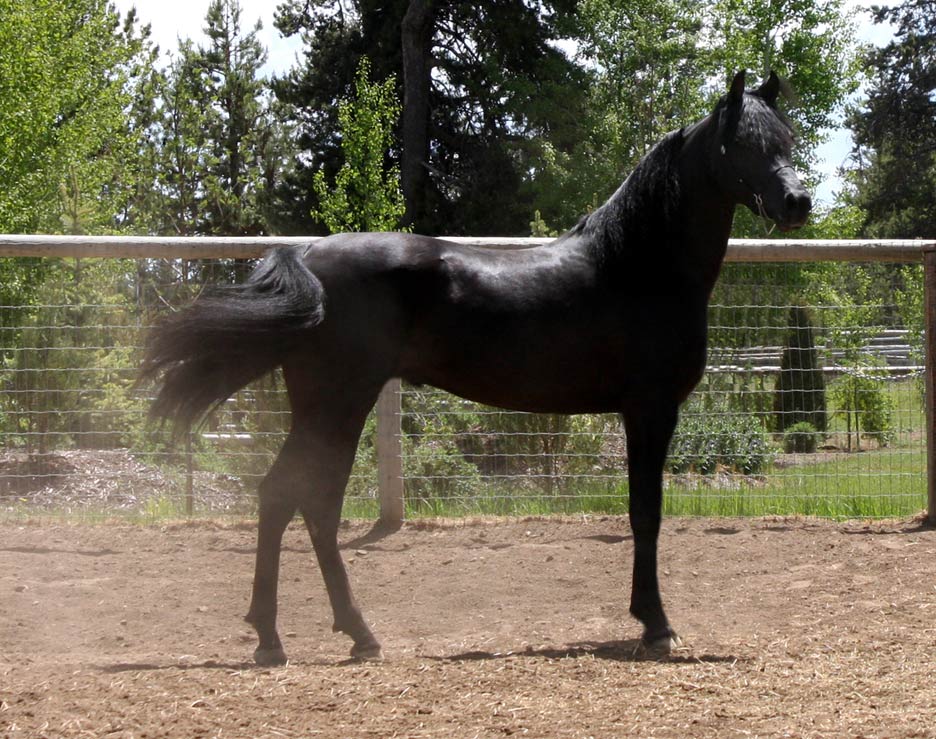 Photos taken 3-1-10 He has matured to be magnificent!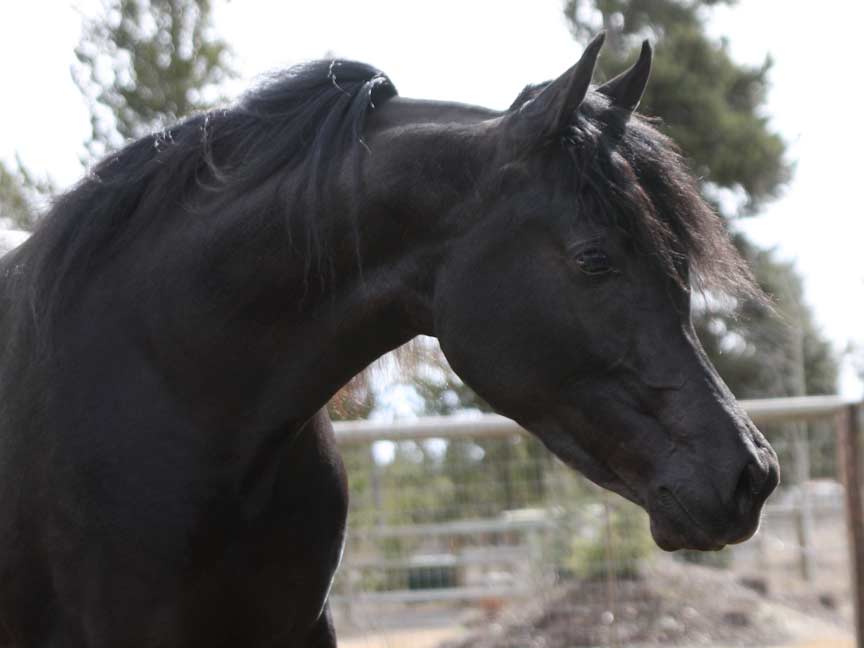 Photo taken 9-13-09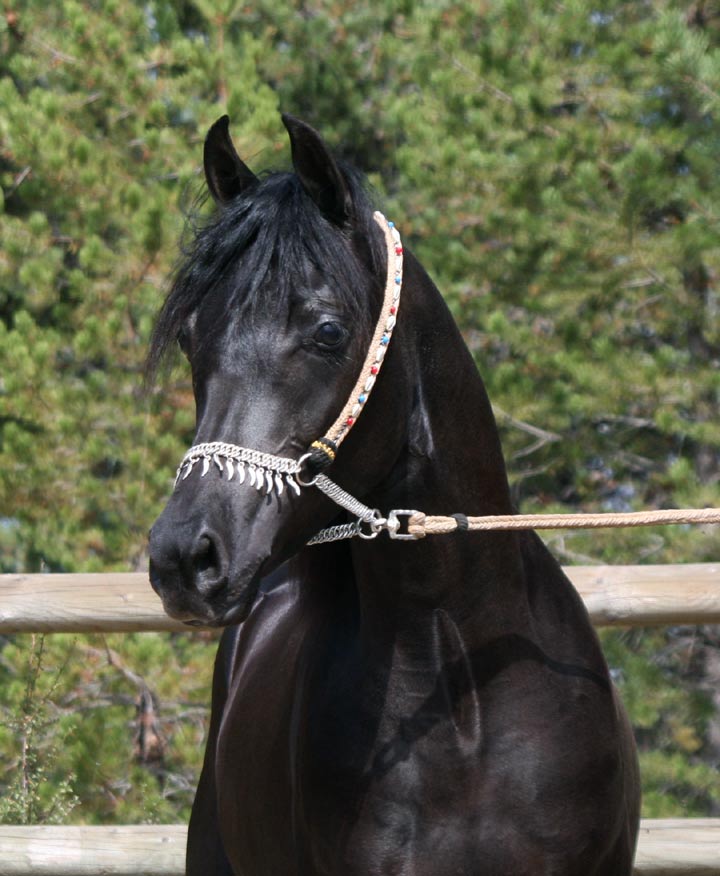 Photos taken 11-10-09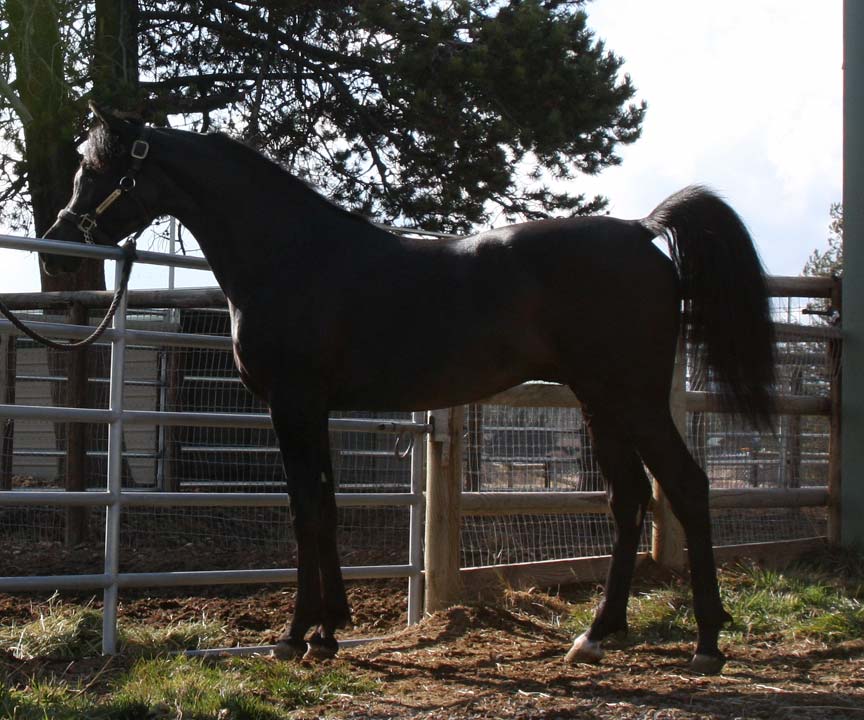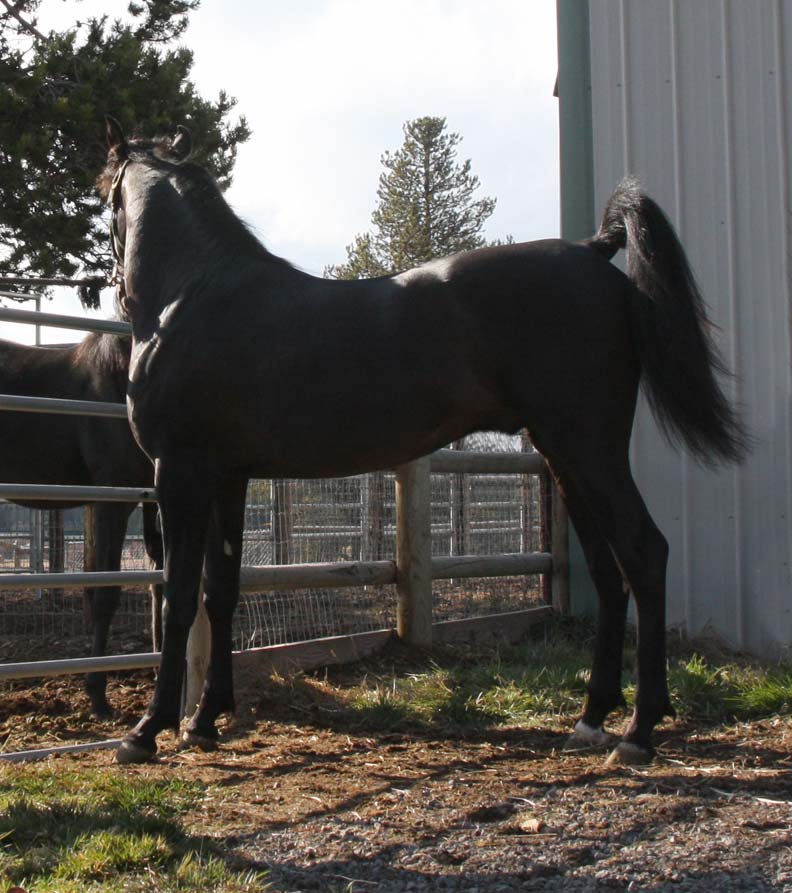 Photo taken 10-30-09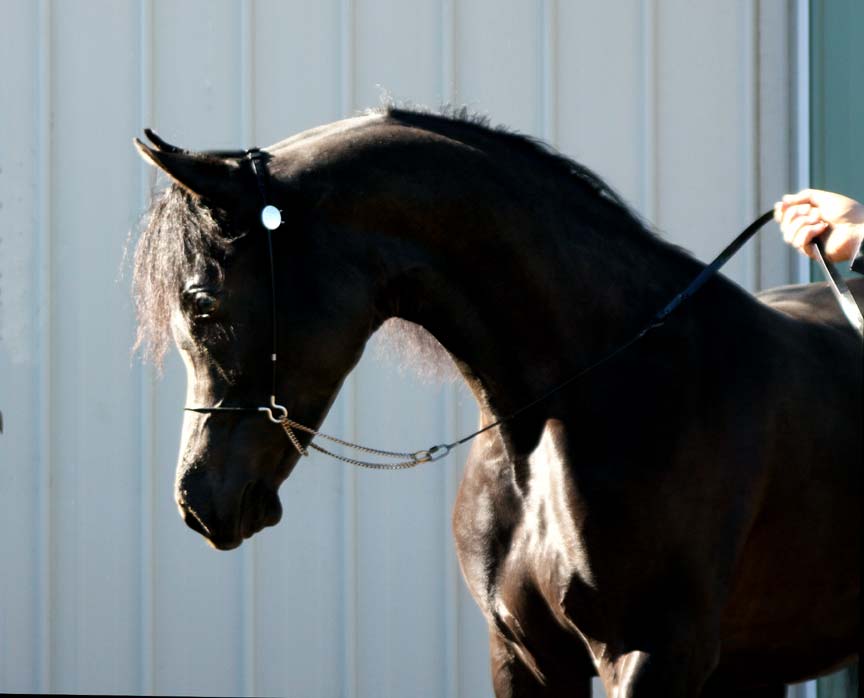 He is 18 months of age here and growing fast. His neck has amazing length,
beautiful shape and a clean, thin throatlatch.
Photos taken 8-28-09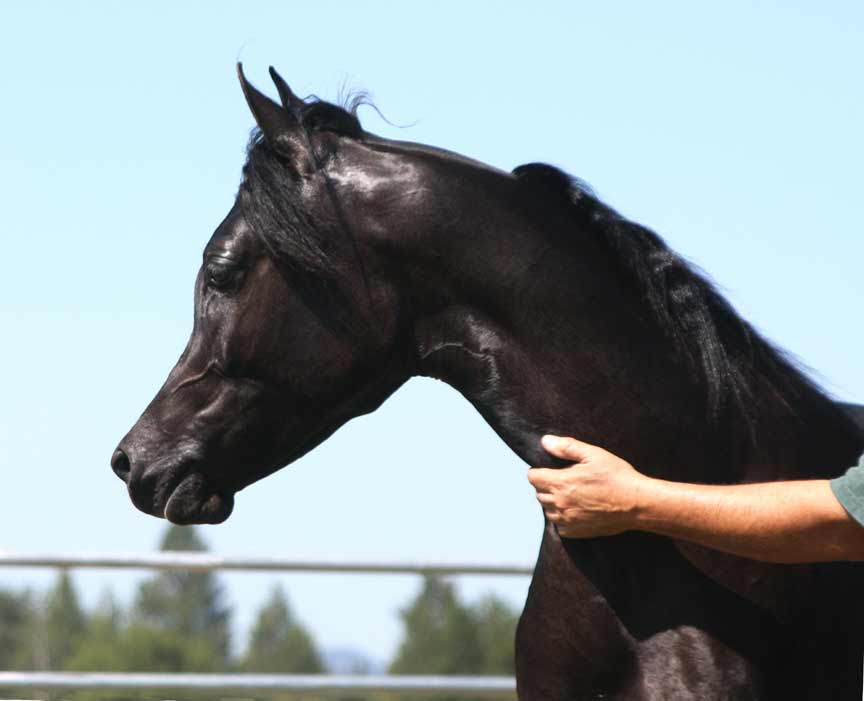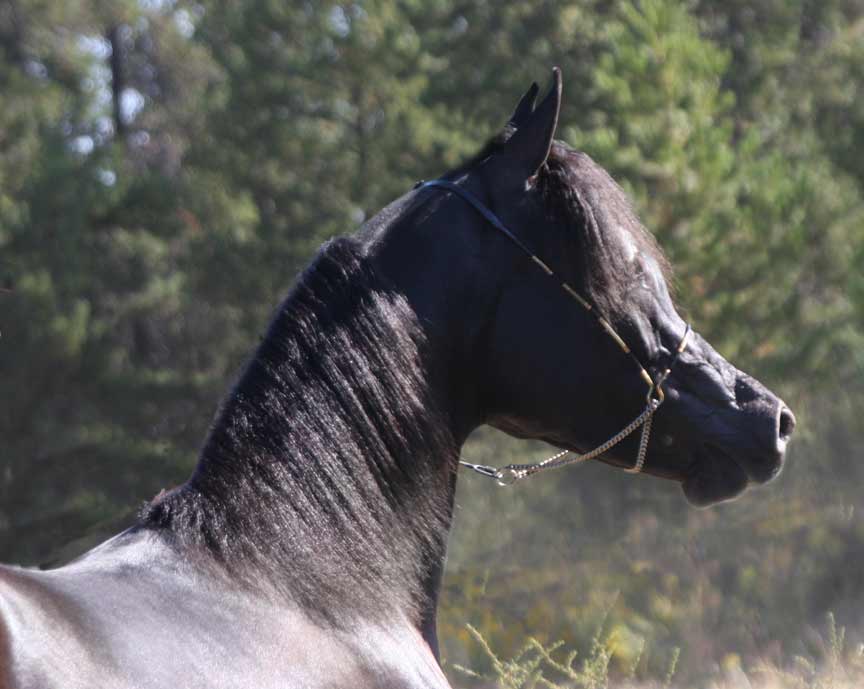 Photos taken 7-1-09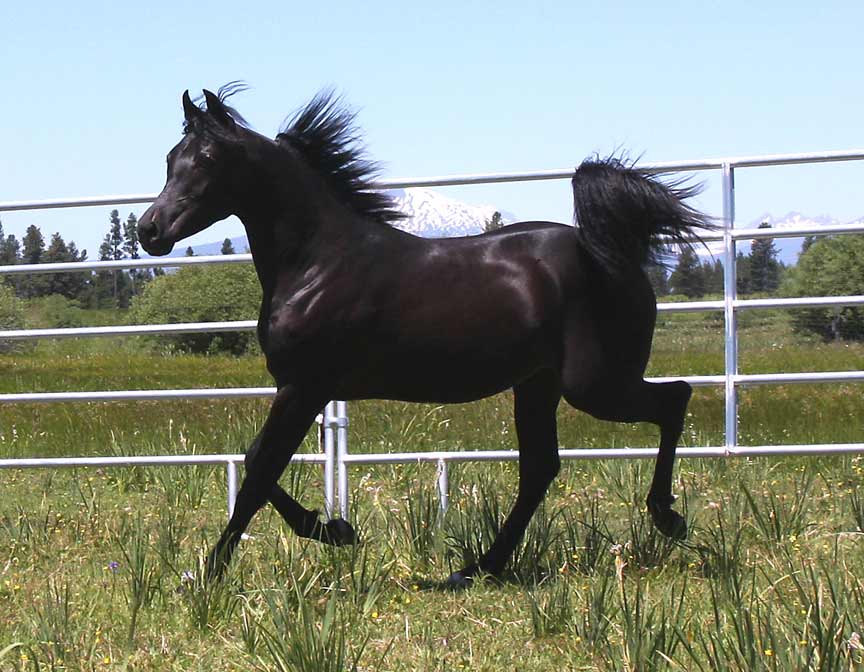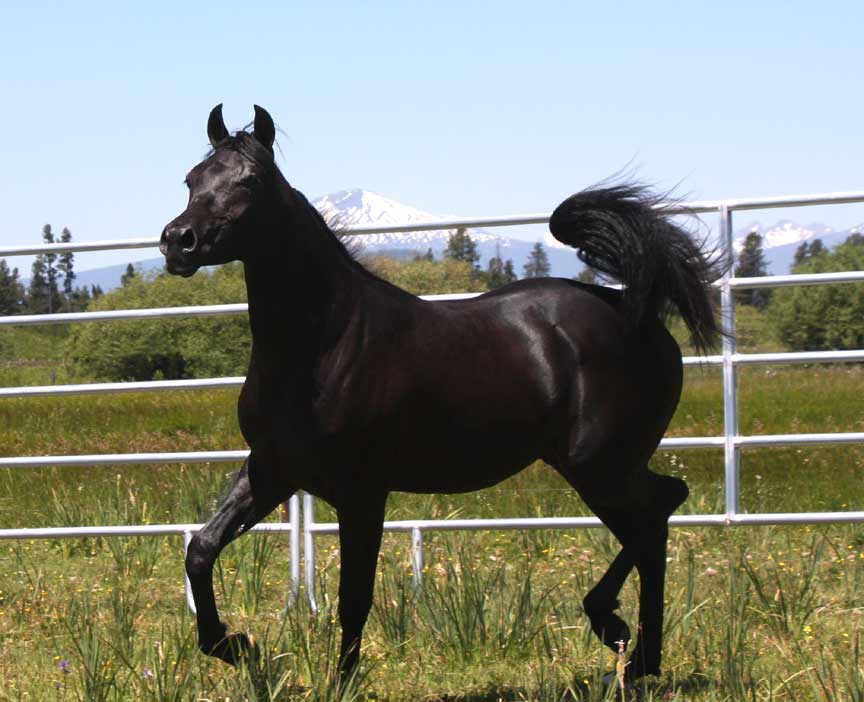 Photos taken 8-17-08 at 4 months old
now these are beautiful eyes...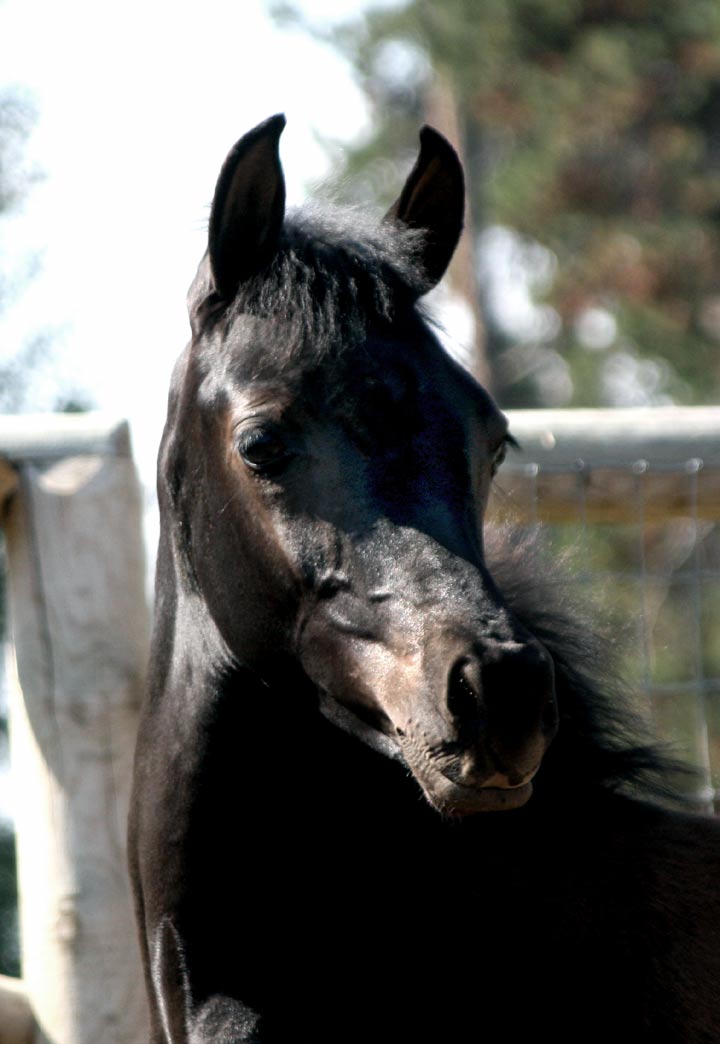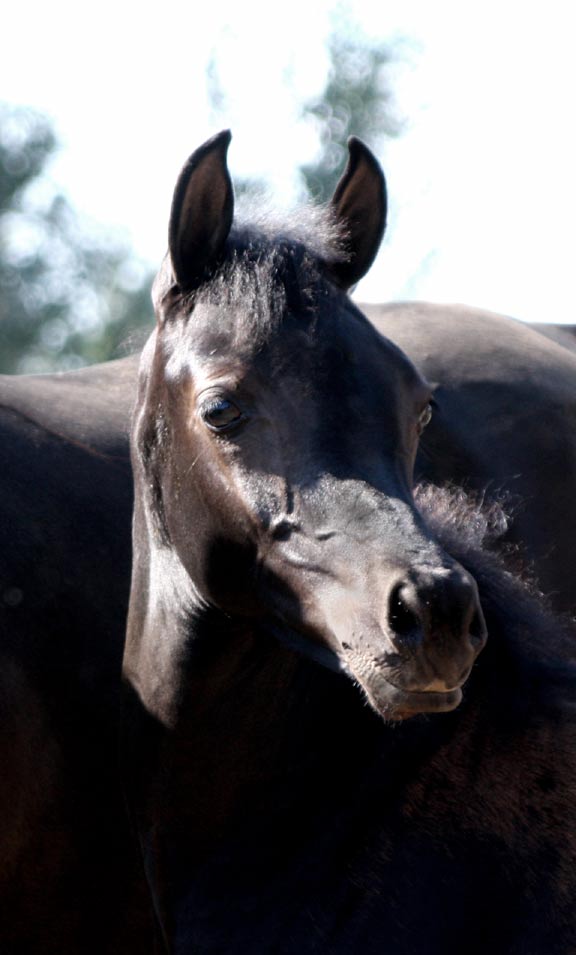 Photos taken 7-31-08 at 3 months old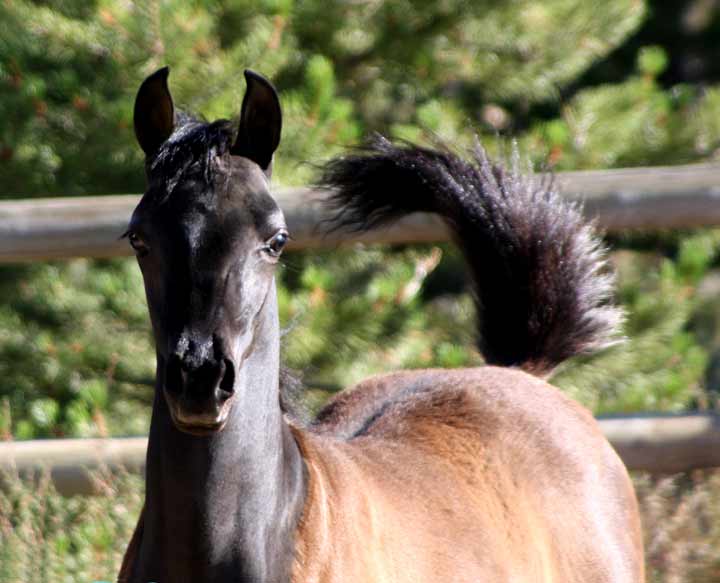 Photos taken 6-1-08 at 40 days old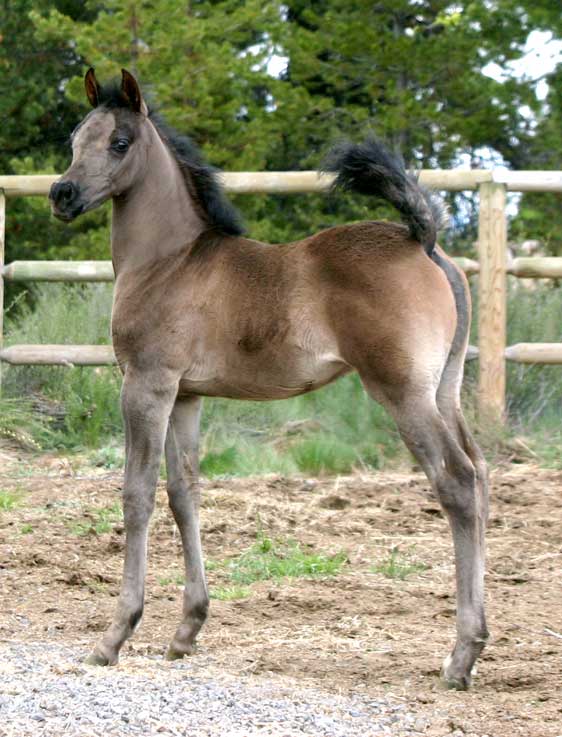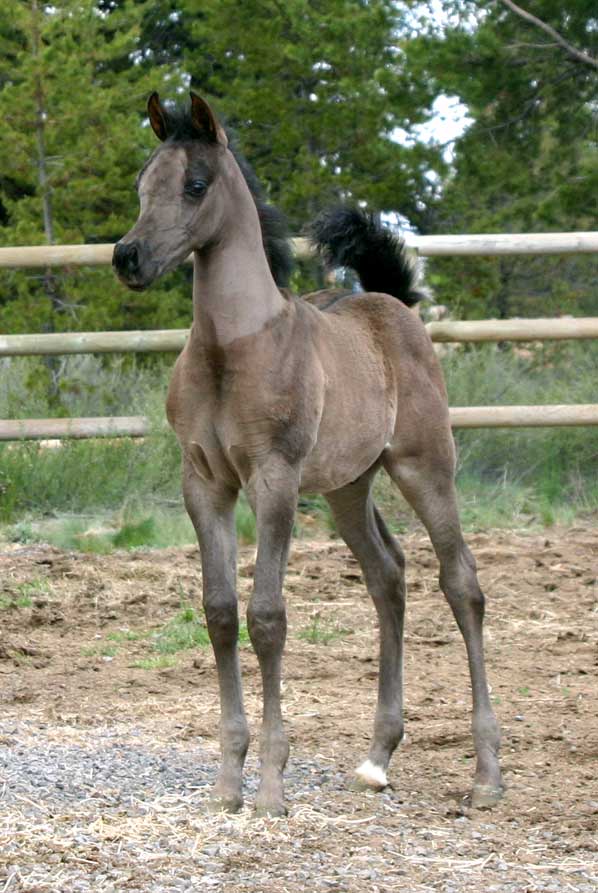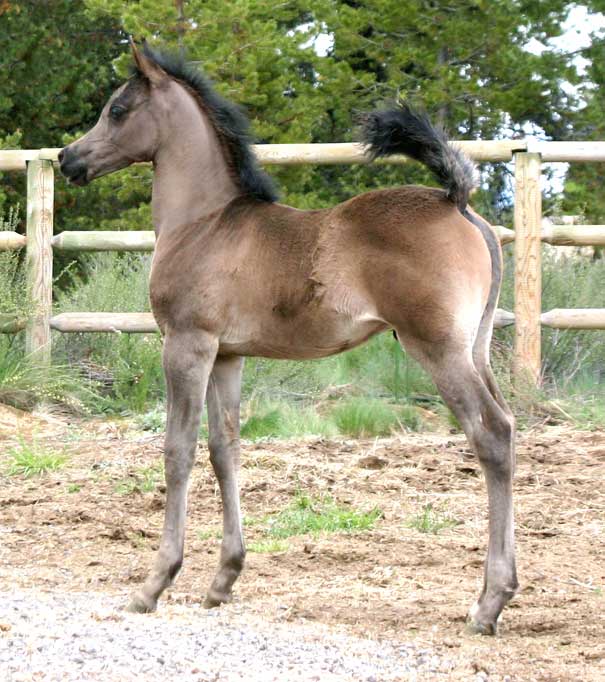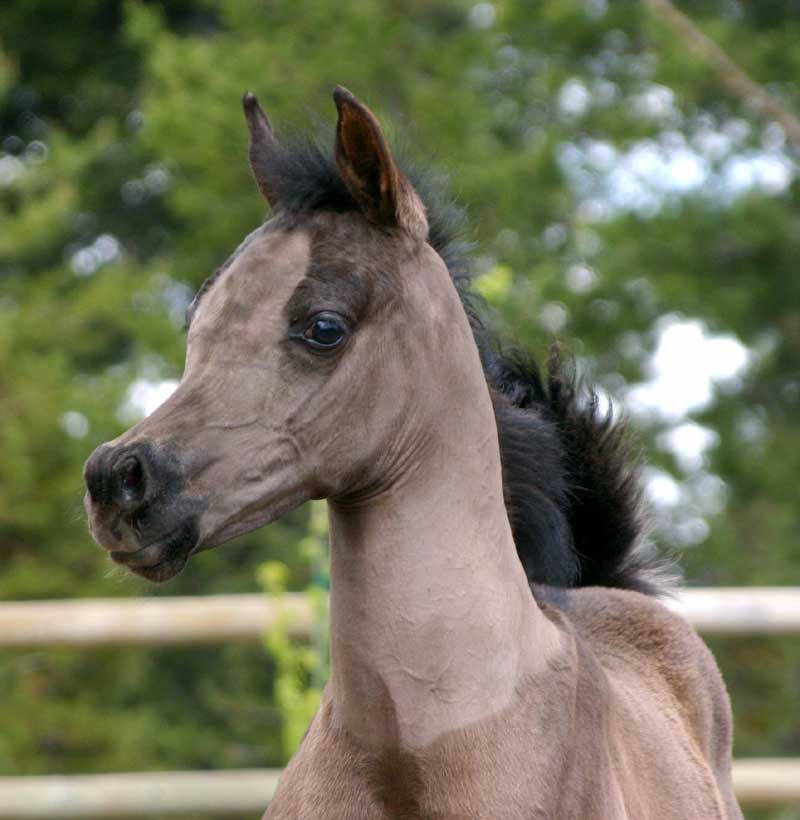 photos taken 4-28-08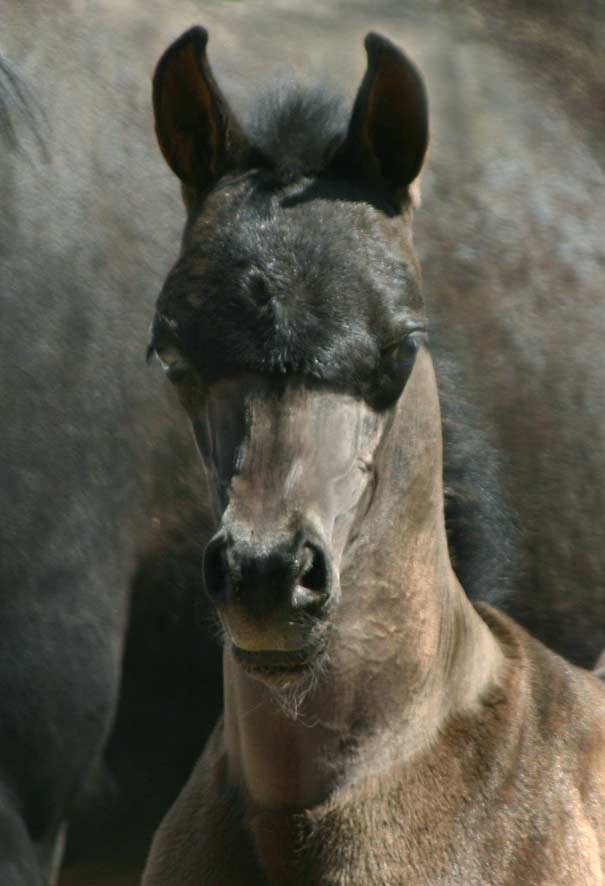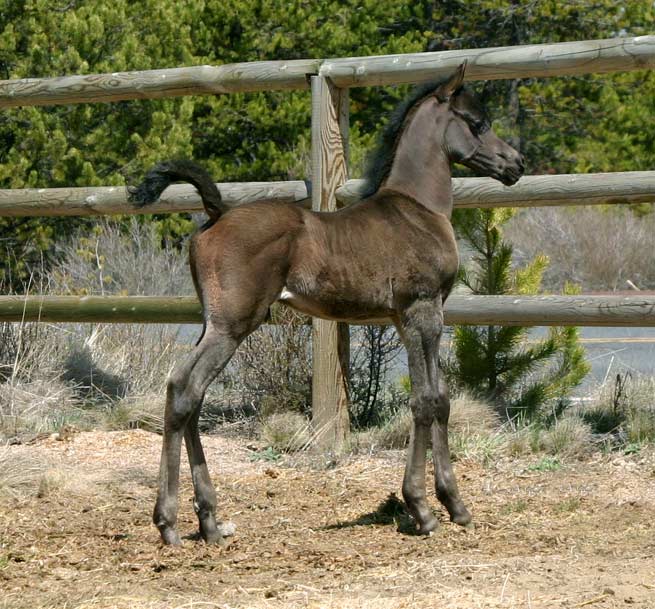 New photos of Tristin, Triton's full brother, just before he
was just named Reserve Champion Junior Colt in Morocco in October 2009.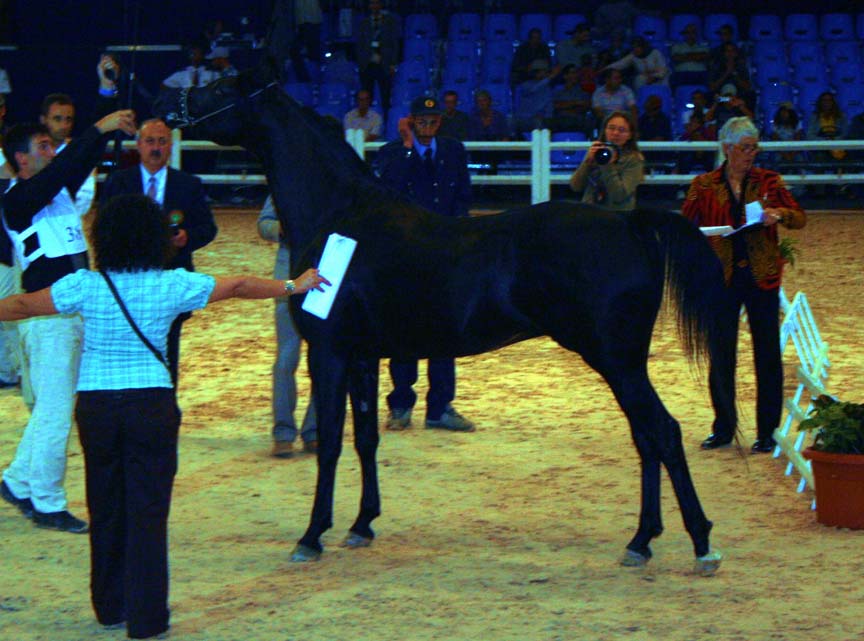 In the above photos, Tristin is 3 years old.
Below is Tristin at 16 months old at Birch Park
in Oregon
before leaving for Sweden.