Available Sale Horses
Ferric BP
HF Creed
Montenegro BP
pfc Trevallon
La Pine/Ranch Photos


Contact us at bill@blackarabs.com

Available:

News Flash!!
Black filly by Bellagio RCA
available to a good home at
a very reasonable price.
Contact us for more information!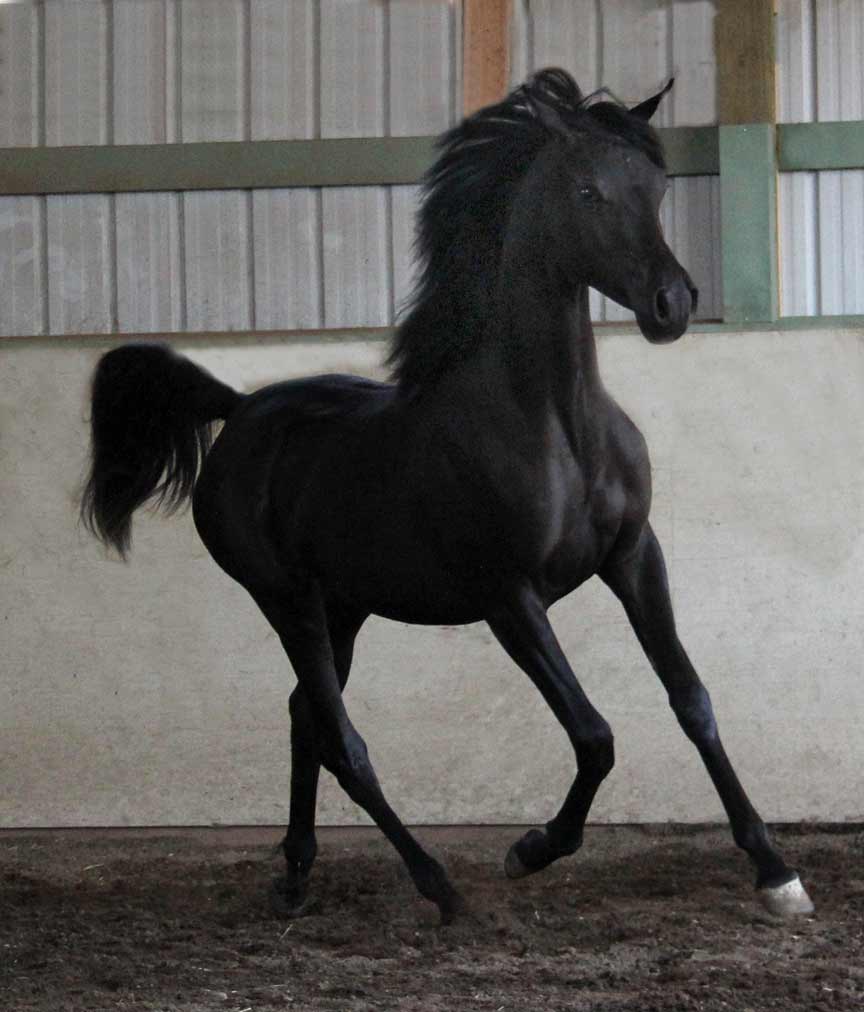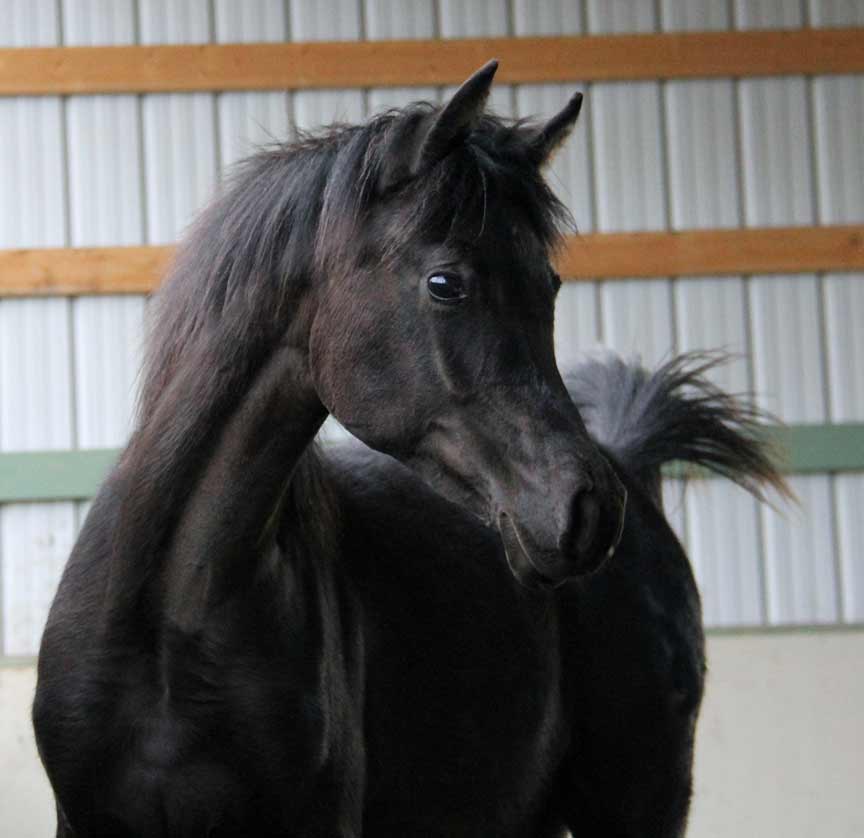 Adagio BP, 2017 black filly



*********************************

Sold, congratualtions Trena and Gene

Trevs Jazi Delight
2005 Grey mare

pfc Trevallon X Jafars Jyselle (Fadjur granddaughter)


See a video of Jazi here!


This amazing mare sells with a breeding to either Norotious BP
or Montenegro BP (photos below). Jazi has produced black,
as her sire is the exported black Magnum Psyche son, pfc Trevallon.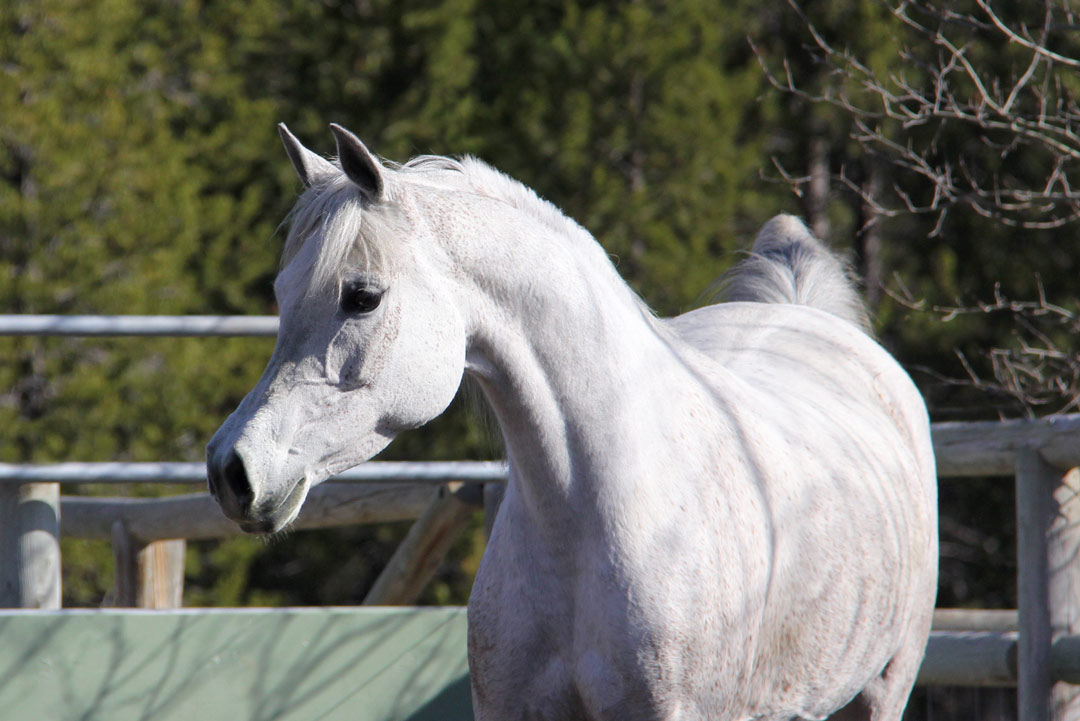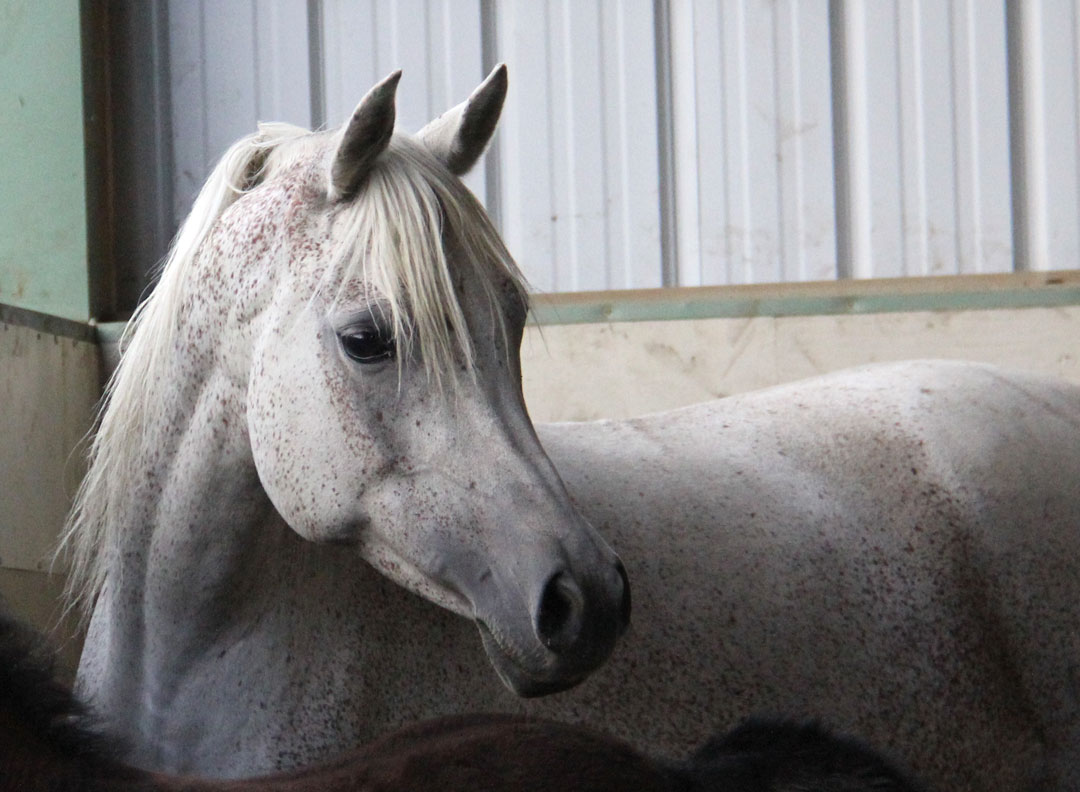 Trevs Jazi Delight by pfc Trevallon



2016 Grey colt by Ferric BP out of Trevs Jazi Delight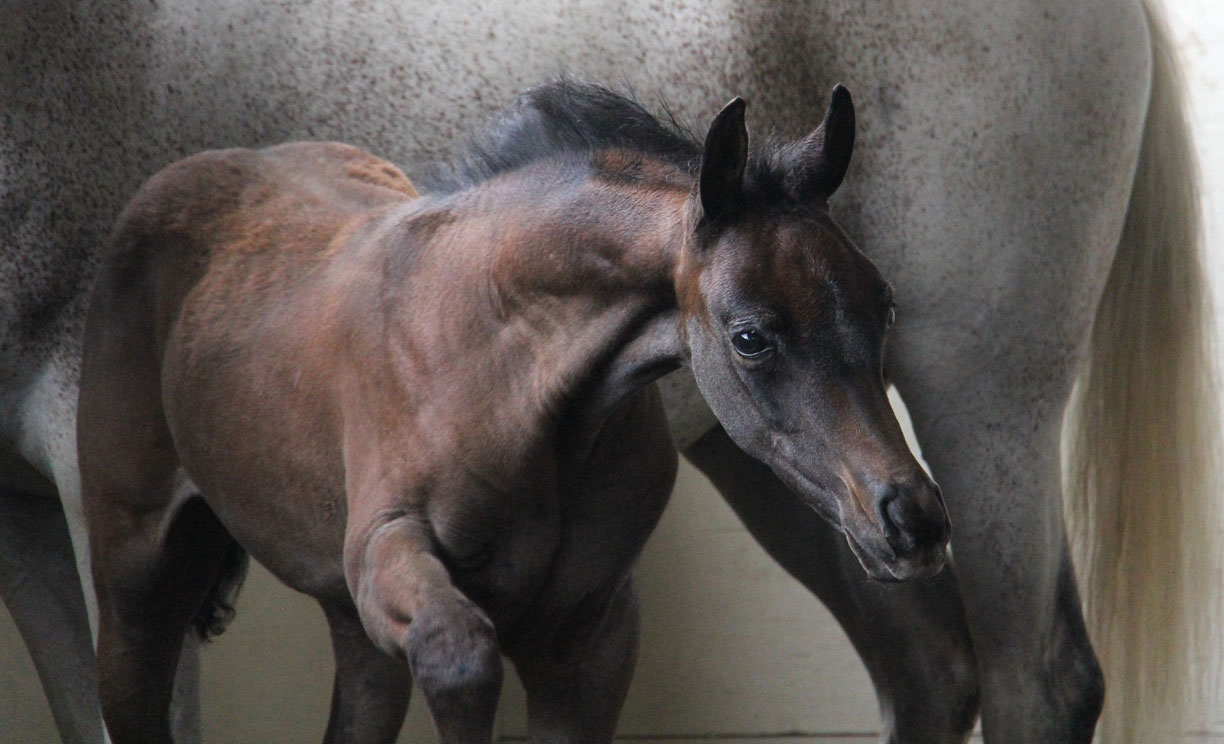 Grey filly out of Trevs Jazi Delight by Montenegro BP.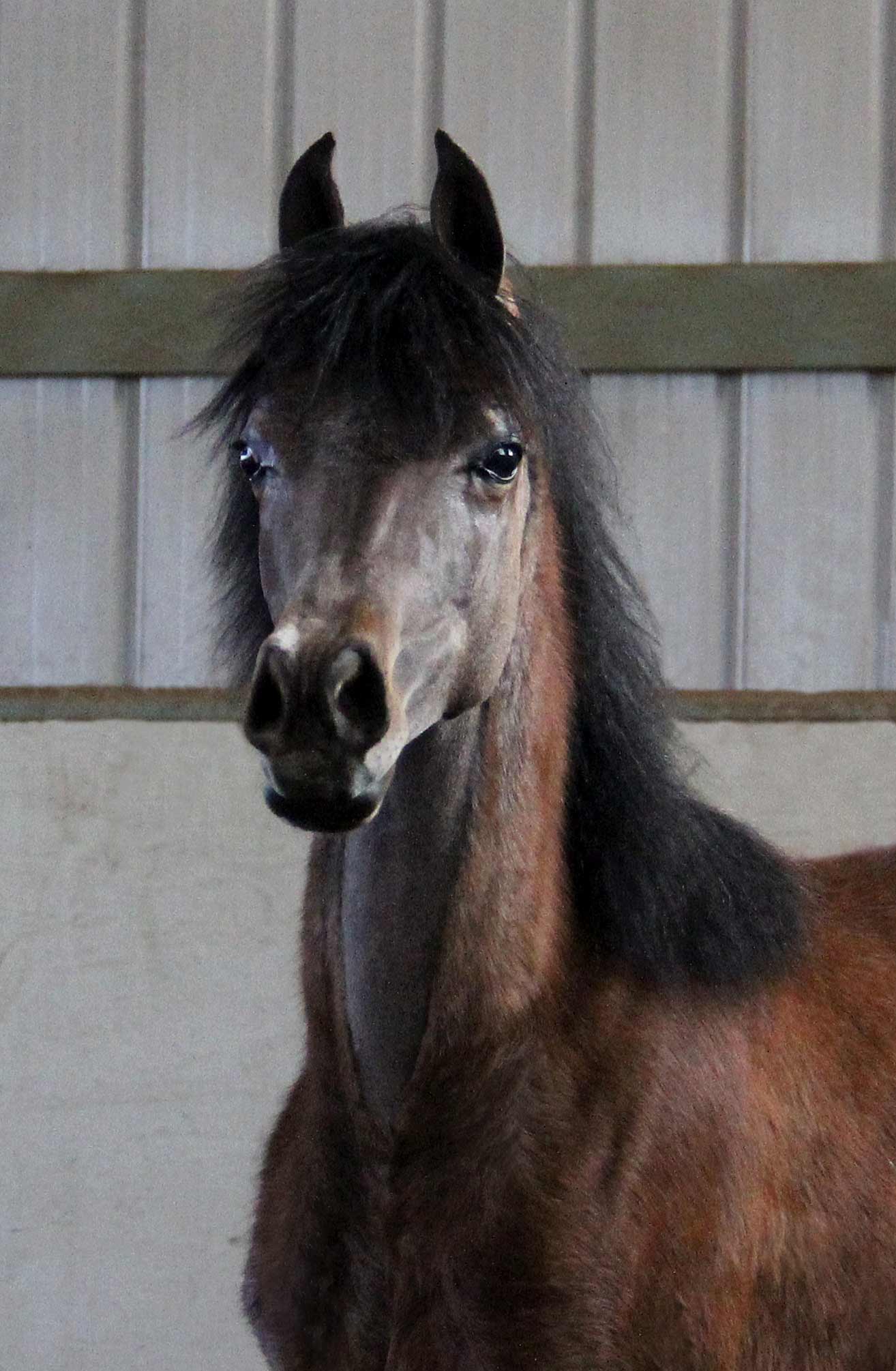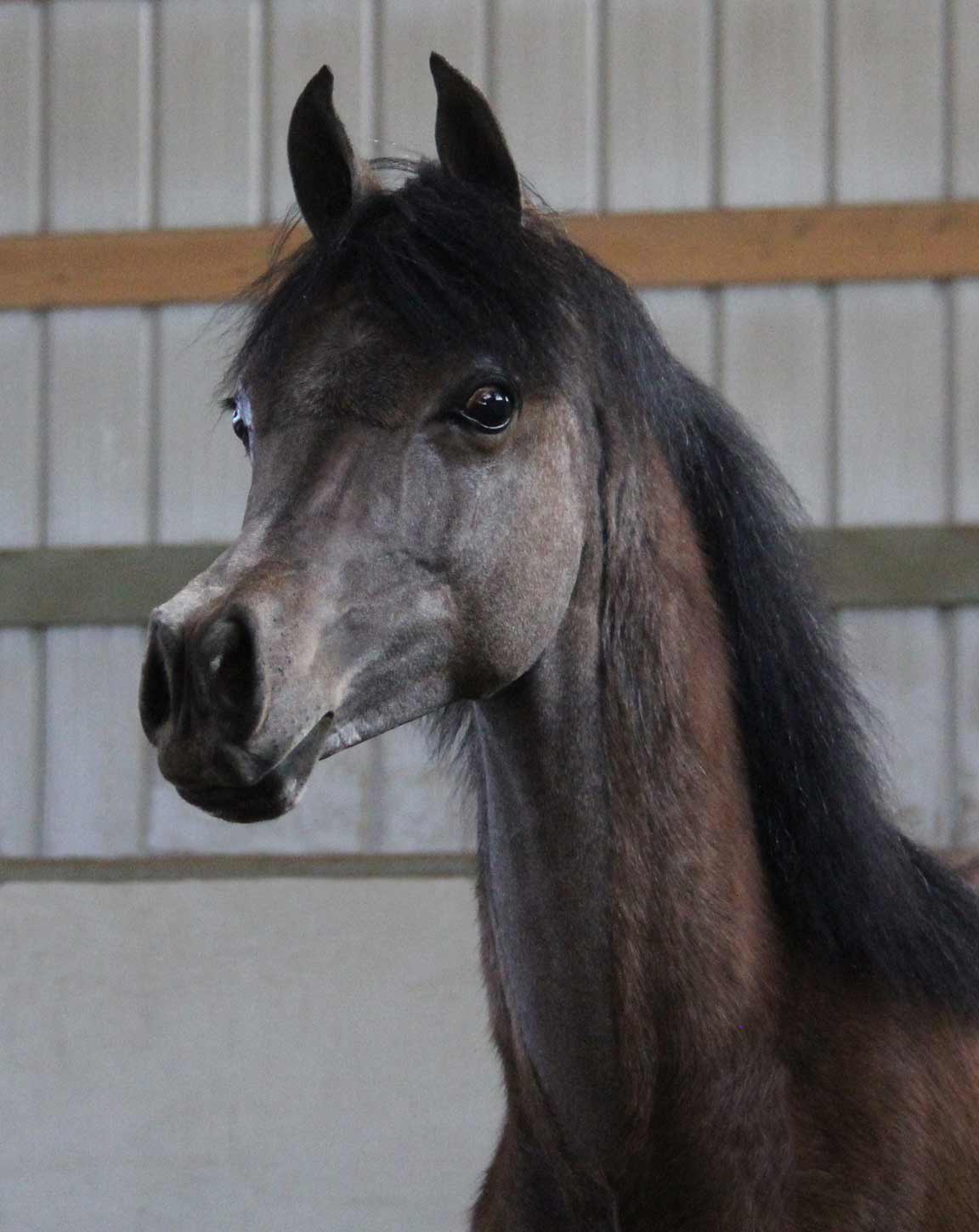 Selena BP, 2018 grey filly by Montenegro BP
She has the most amazing beautiful huge eyes and tiny tippy ears!
photos taken 3-15-19
2015 Black colt by Ferric BP
out of Trevs Jazi Delight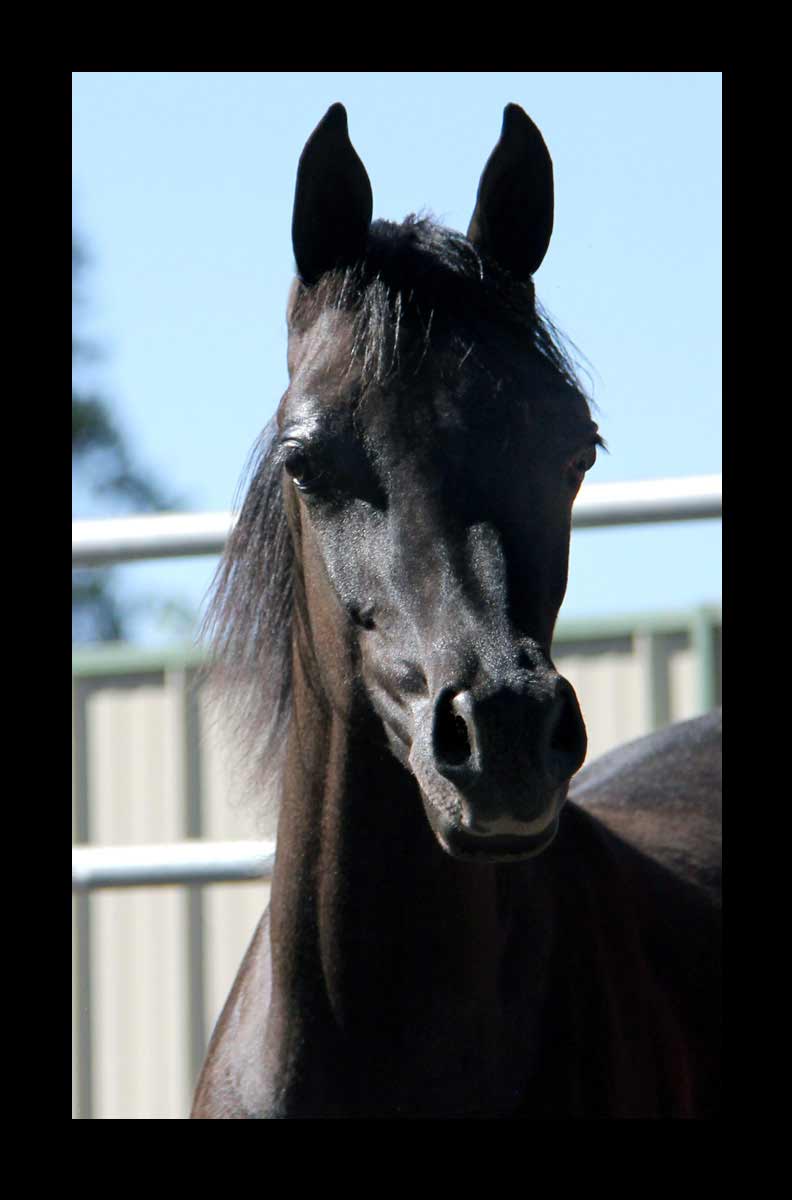 Jazi sells with a breeding to either Norotious BP or Montenegro BP.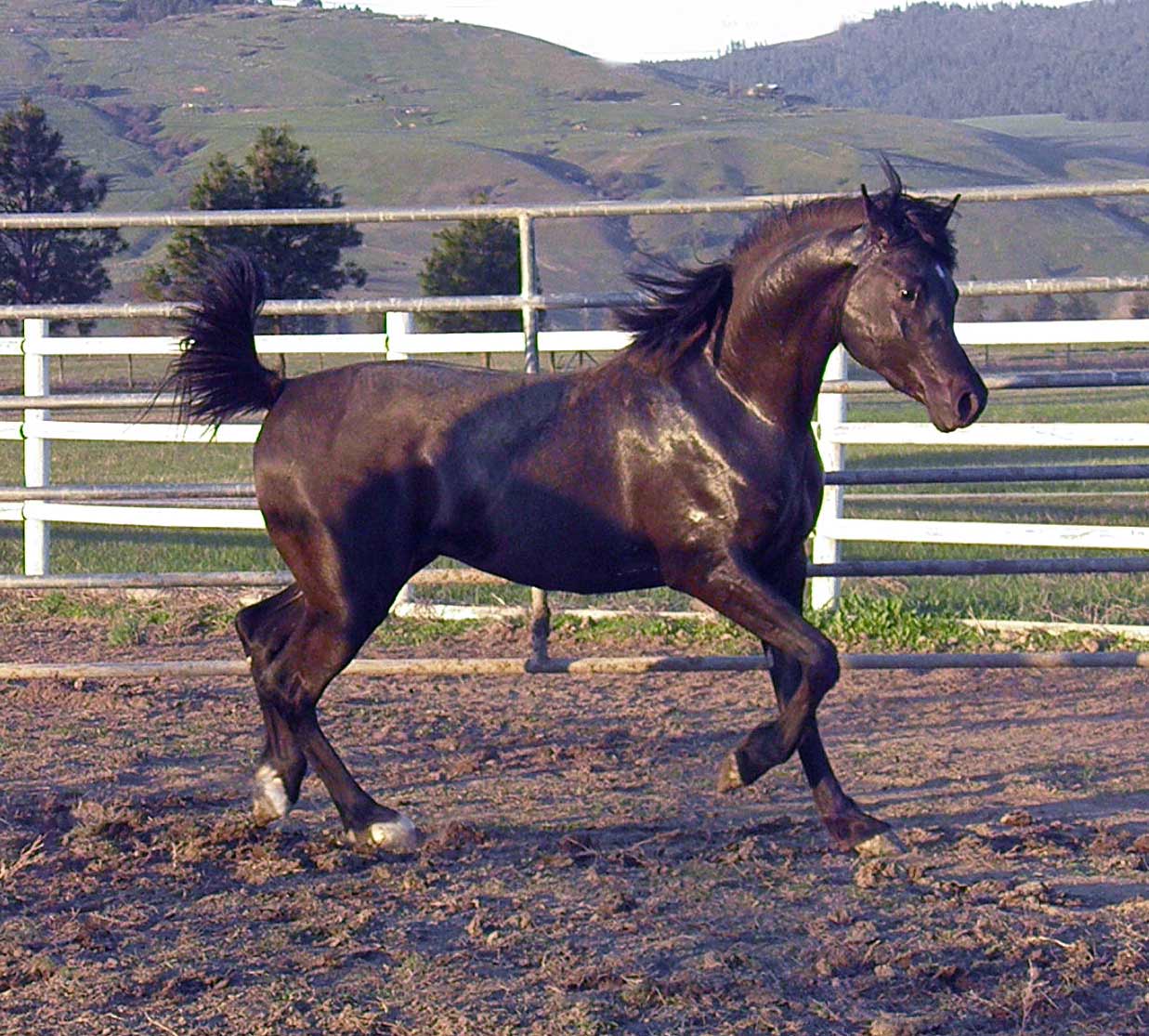 Notorious BP homozygous black stallion sired by Internation Champion, Magic Magnifique!!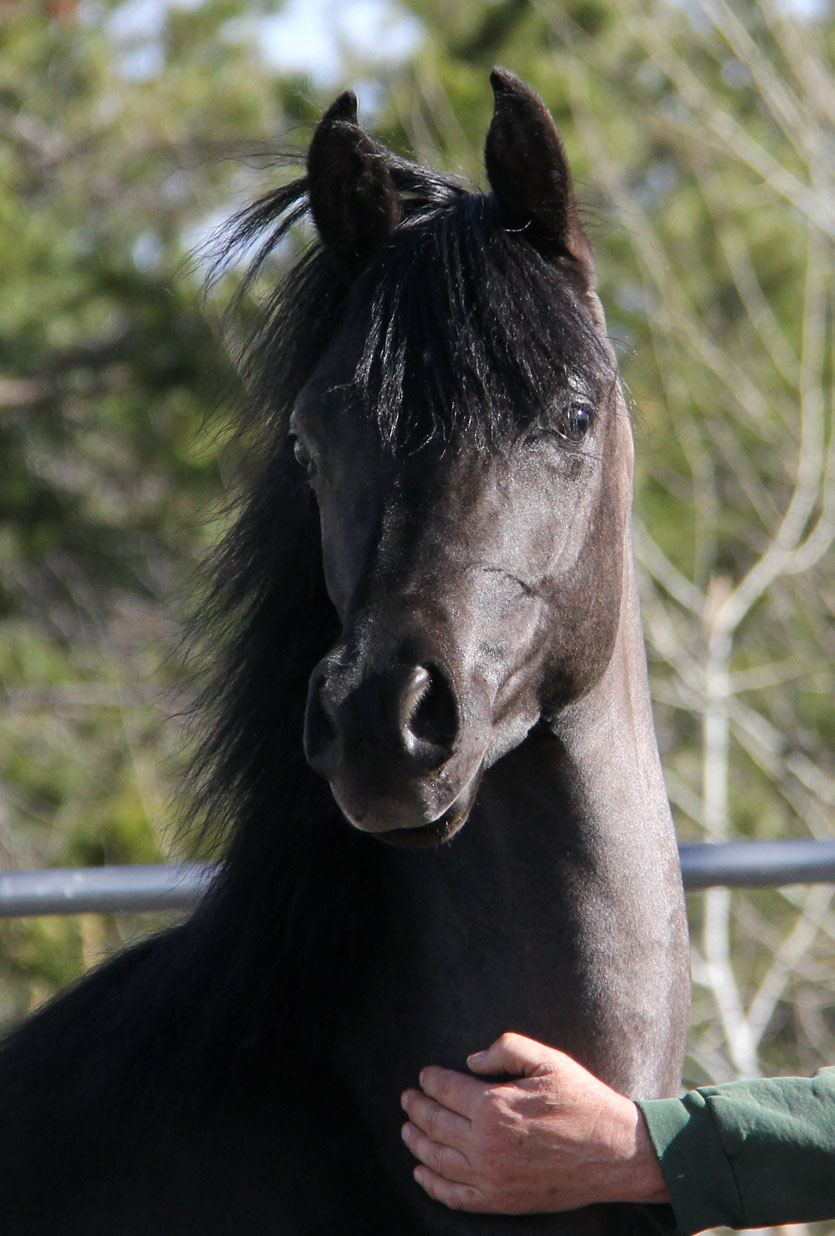 Montenegro BP, black stallion by ROL Intencyty; he is siring amazing foals!

*********************************
Recent Sales
SOLD
Trevs Illusion
2004 Bay mare

pfc Trevallon X Palura (PALISSANDRE)

We bred and have had Illusion since she was born. She is the kindest mare you could
ever dream of having and a great mother to her foals. Illusion has produced some of the
most exotic foals by our black stallion Ferric BP. Illusion's sire is our previous black stallion
pfc Trevallon, a son of Magnum Psyche. Illusion is homozygous for black and SCID and CA clear.



We have bred Illusion back to Ferric BP for another amazing foal in early March, 2019.




She is available in foal to Ferric.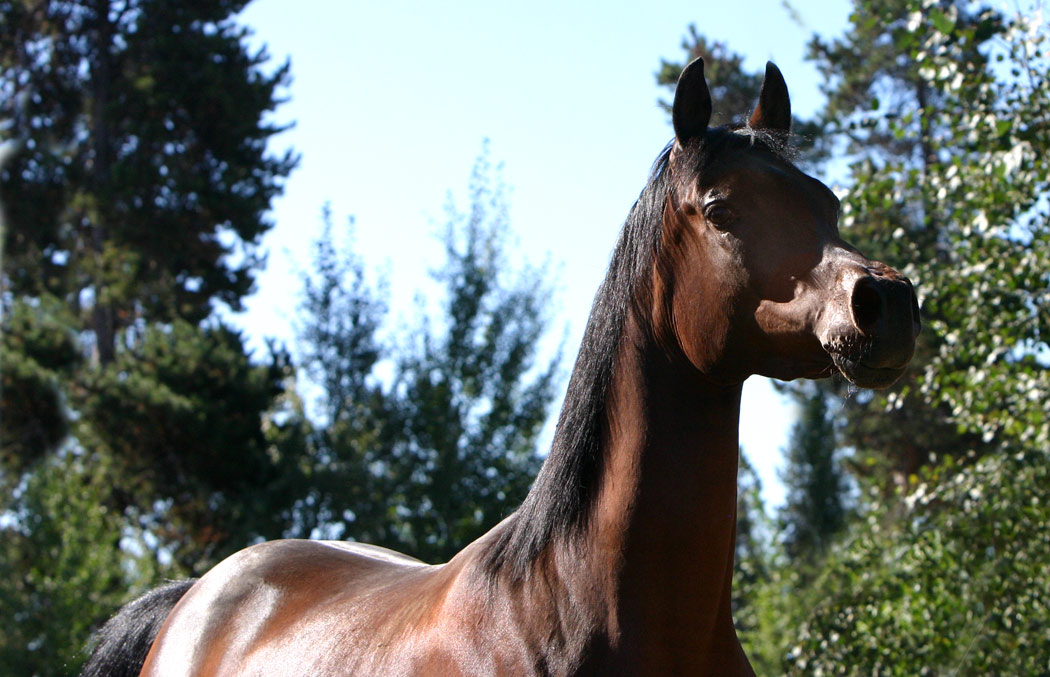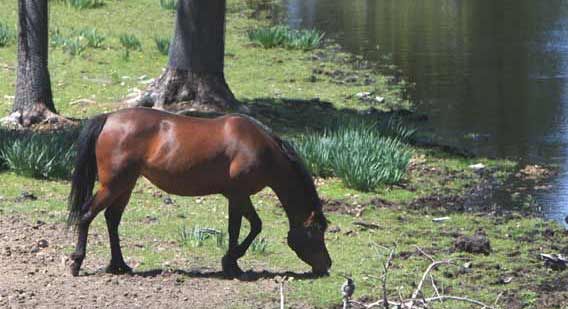 Some of Illusion's foals: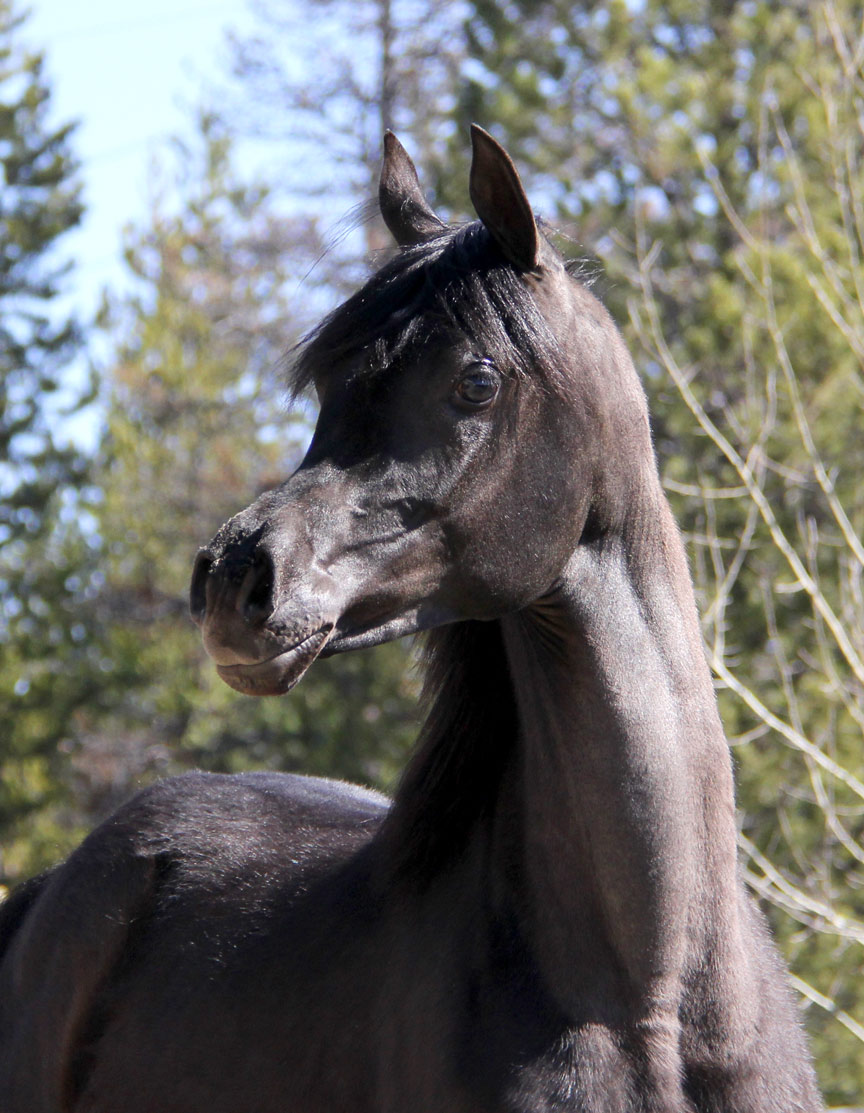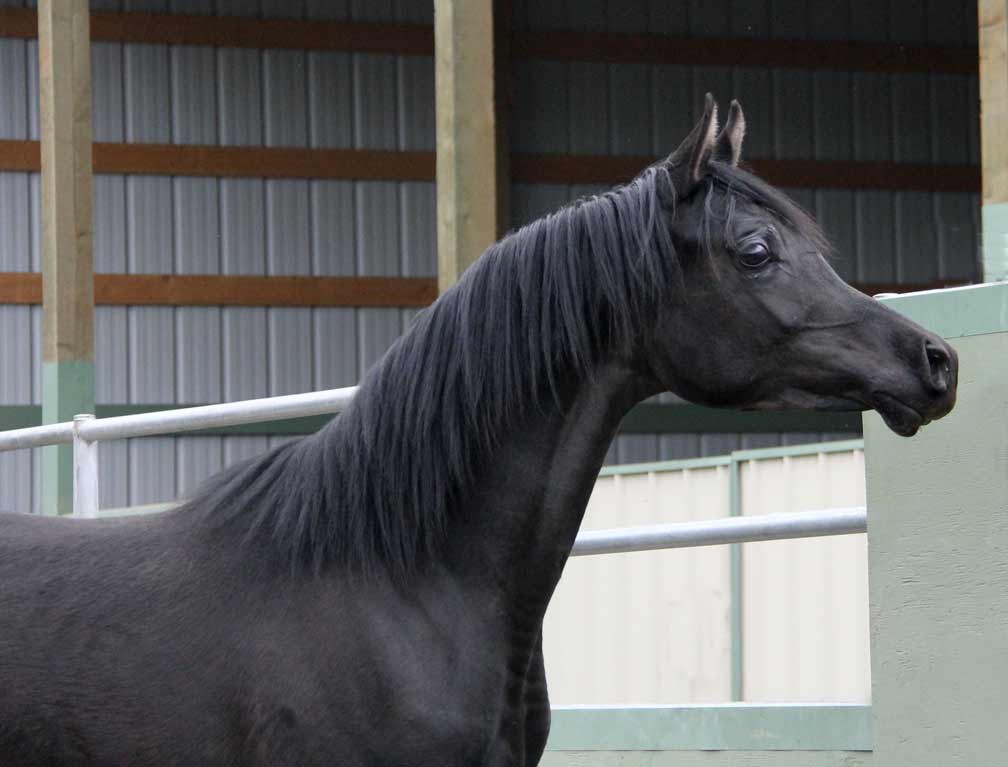 Ferric's first foal, the incredible black mare, Perris BP is shown here on the left.
On the right is Dante BP, an amazing black colt and full sibling to Perris,
who has been exported to Europe. Both of these amazing foals are out of Trevs Illusion.

******************************

Birch Park Black Arabians is excited to congratulate
Diana of The Netherlands on her purchase of:
Dante BP
2016 Homozygous Black colt by Ferric BP
Ferric BP X Trevs Illusion (pfc Trevallon)
full sibling to Perris BP

This colt has the most amazing face and huge eyes, like his sire Ferric. His dam is a beautiful
mare sired by our previous black stallion pfc Trevallon out of a daughter of the champion stallion, Palissandre.
This colt is very upright with a beautiful face along with his sire's beautiful smooth body.
We cannot wait to see this colt when he matures, as we feel his face will be breathtaking as a black stallion.
SCID and CA clear

Dante BP shown here at 14 months old.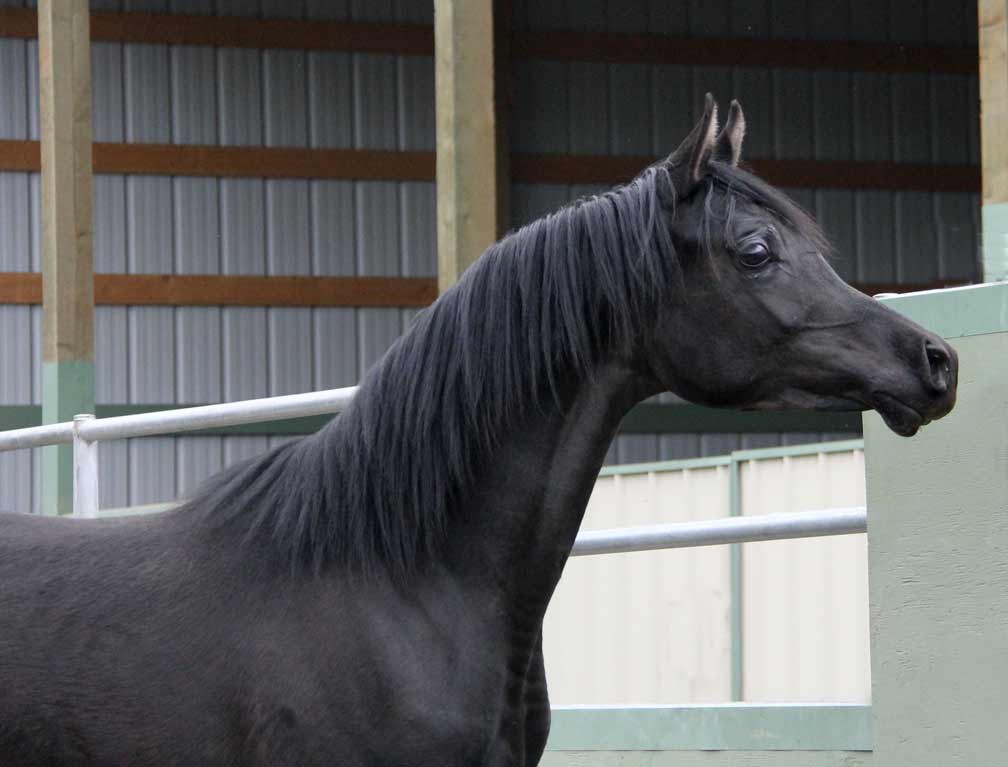 ************************************************
NOTORIOUS BP

2016 Homozygous Black colt by Magic Magnifique


Sold to Rich and Karie of Meadow Starr Ranch in Washington
This colt has an excellent pedigree with his dam being our top producing
black mare, Trevs Onyx, by pfc Trevallon (Magnum Psyche). His sire
is the magnificent Magic Magnifique by True Colours. The combination of these
bloodlines has produced this amazing black colt, Notorious BP.

Shown here at 6 months old on Sept 7, 2016.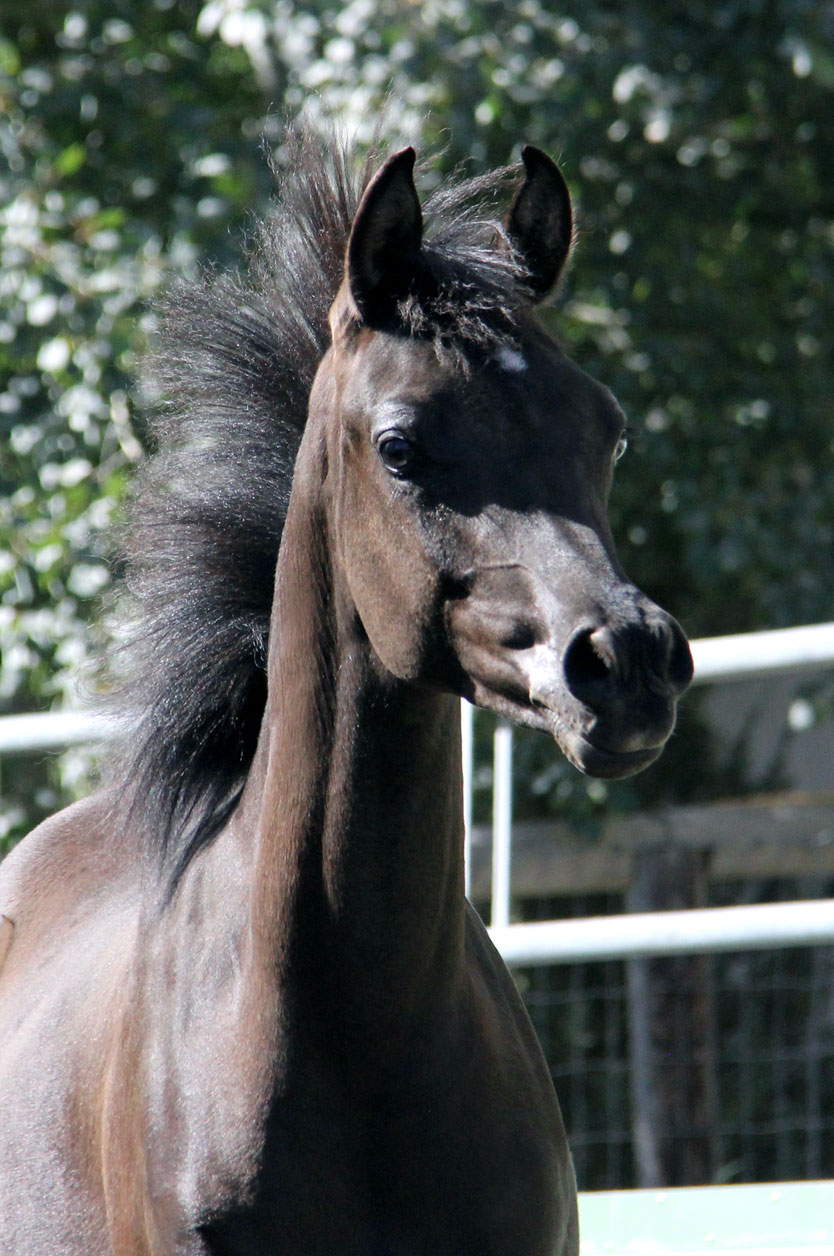 Here is a shot of Notorious BP now at 2 years old.
Photo by his new owner, Karie of Washington.