Available Sale Horses Ferric BP HF Creed Montenegro BP pfc Trevallon La Pine/Ranch Photos

Contact us at bill@blackarabs.com


Birch Park Black Arabians

Montenegro
BP
2015 Black colt by ROL Intnecyty
Sired by ROL Intencyty and out of an amazing black daughter of the stallion Triton BP by pfc Trevallon,
this young colt has amazing movement and an exceptional body which can been seen in his video. He has
a remarkable, short, dishy face and small tight-set ears. It is the look in his eyes that will captivate you.
He has a great personality
and is very easy to work with. We will be looking forward to
Montenegro BP making his mark in the future as
a show and breeding stallion.
Montenegro BP is being offered for sale.
See his new video here from April 29, 2017 at just 2 years old.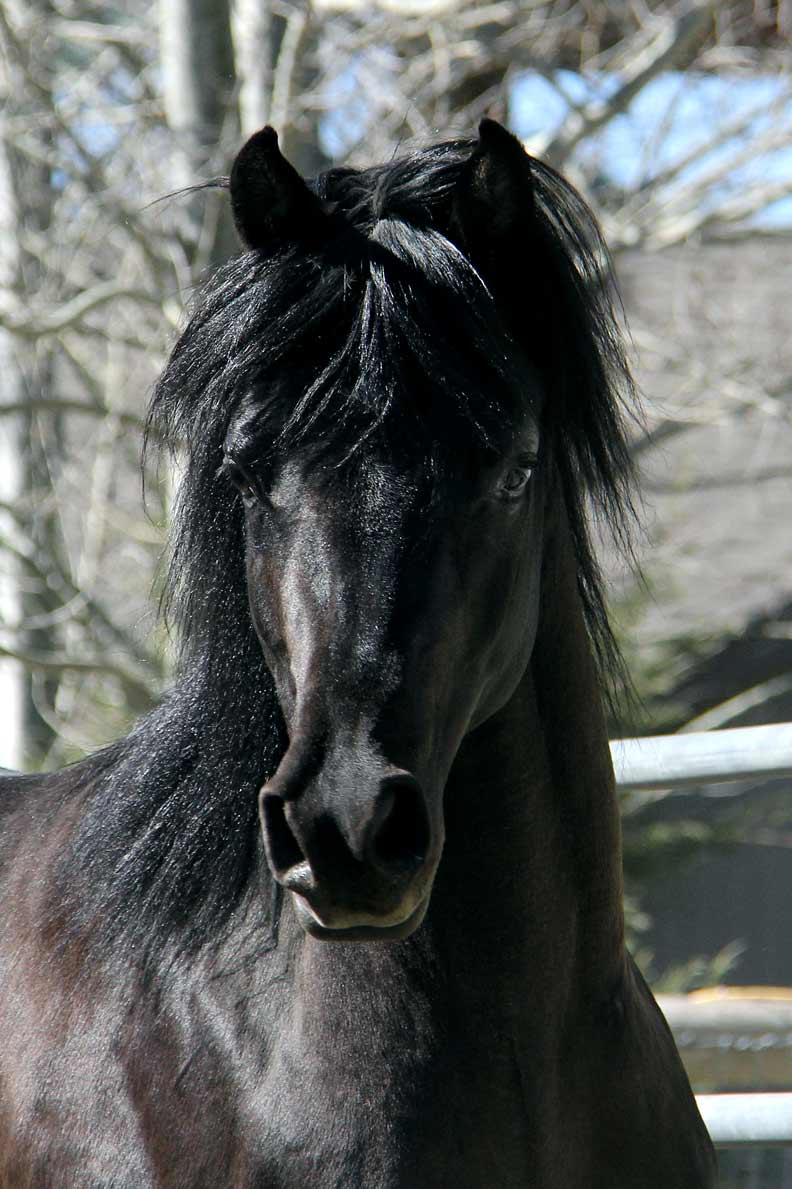 Montenegro BP 2015 black colt shown in photos from 4-29-17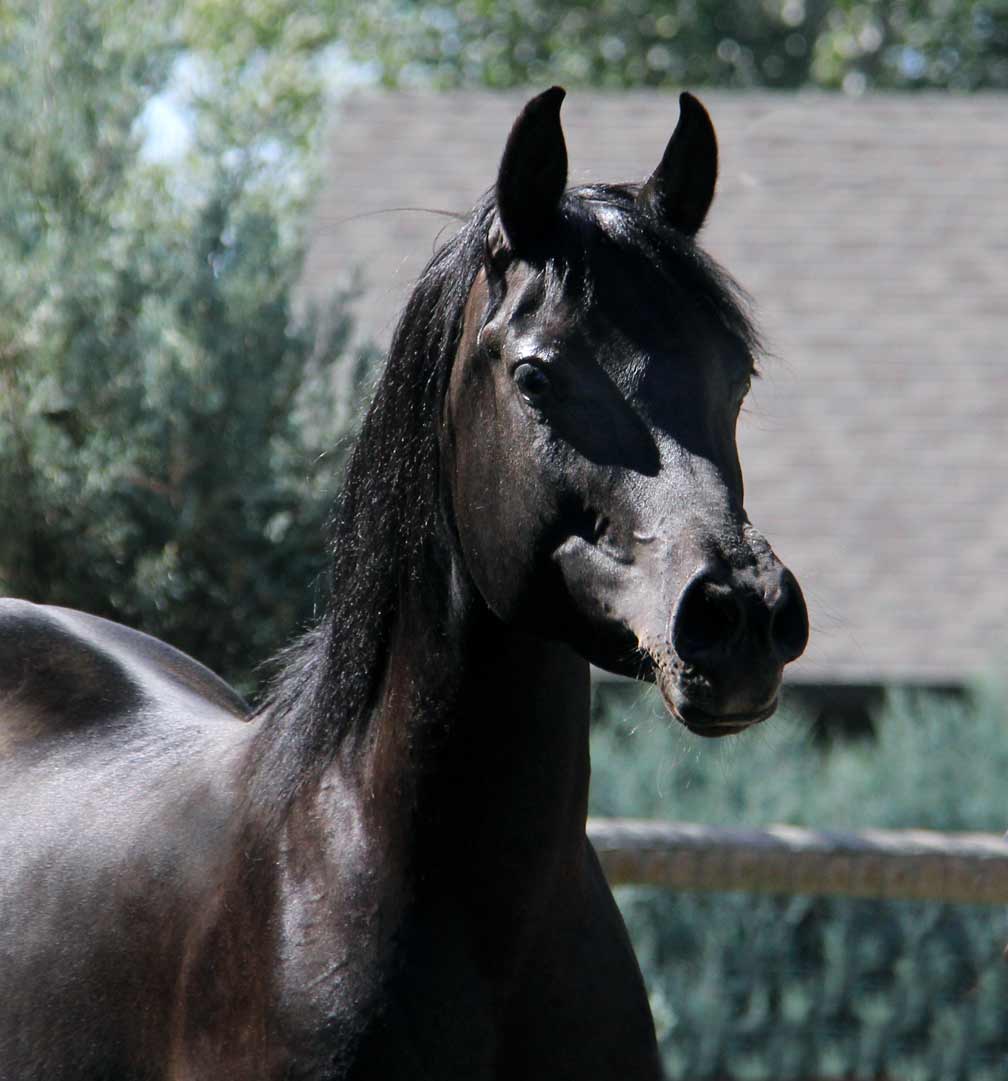 Allana BP
You can see a video of Allana BP, Montenegro's dam,
from September 2018
here.
Montenegro's first foal is a beautiful grey filly out of the grey mare, Trevs Jazi Delight. The foal is shown here on the left at 3 days old, and on the right at 5 months old.
We could not be more pleased as this filly has her sire's face and tippy ears. We will definately make this cross again!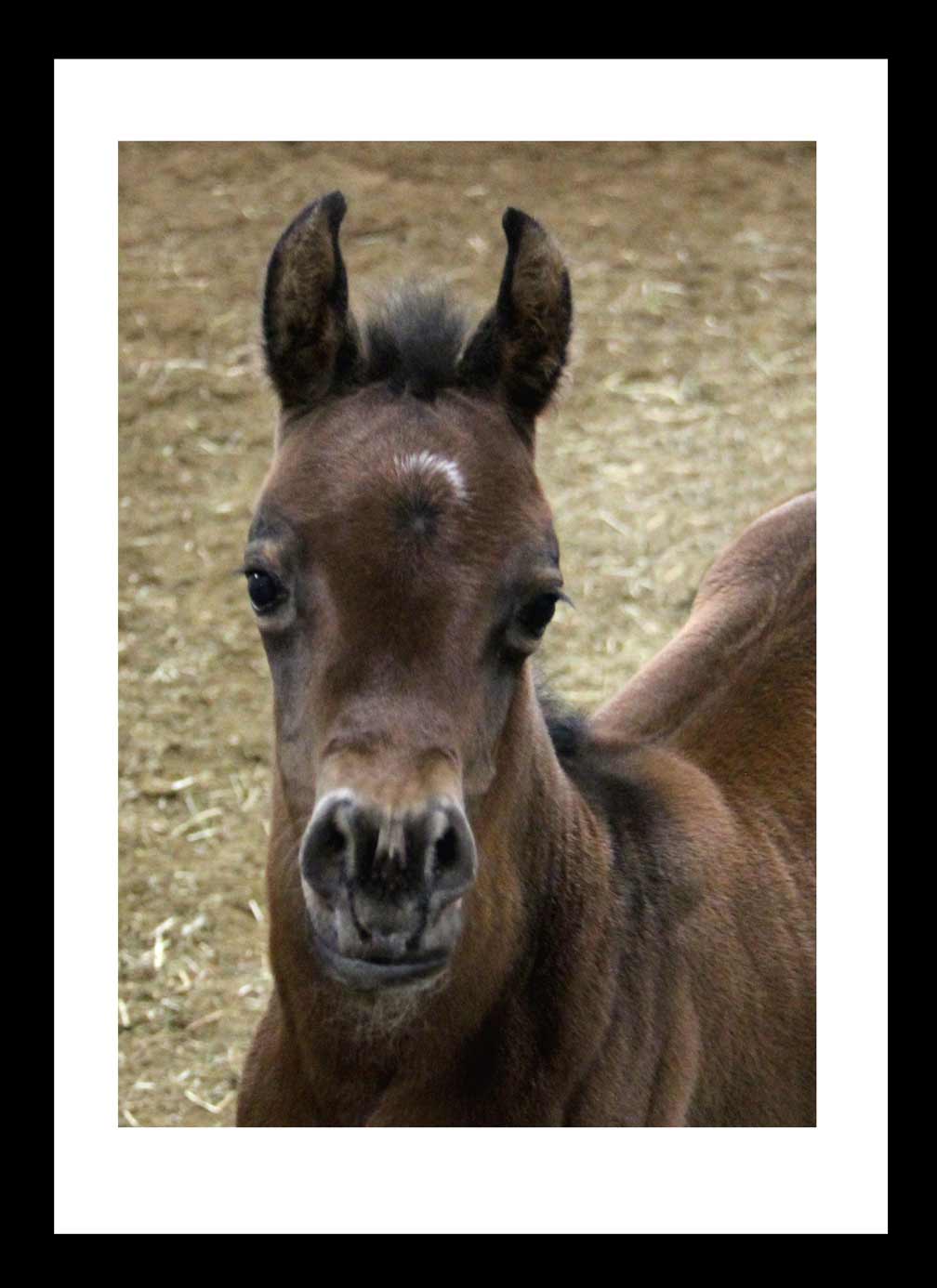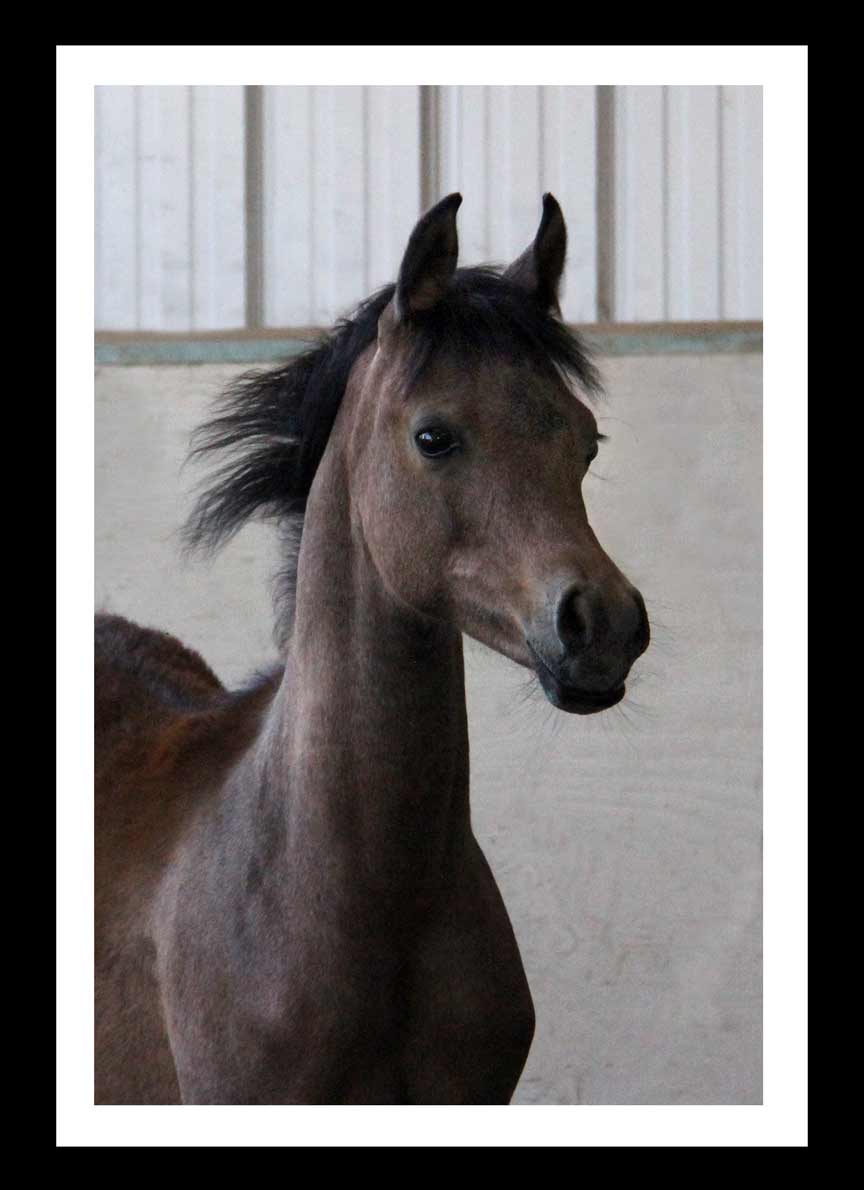 Montenegro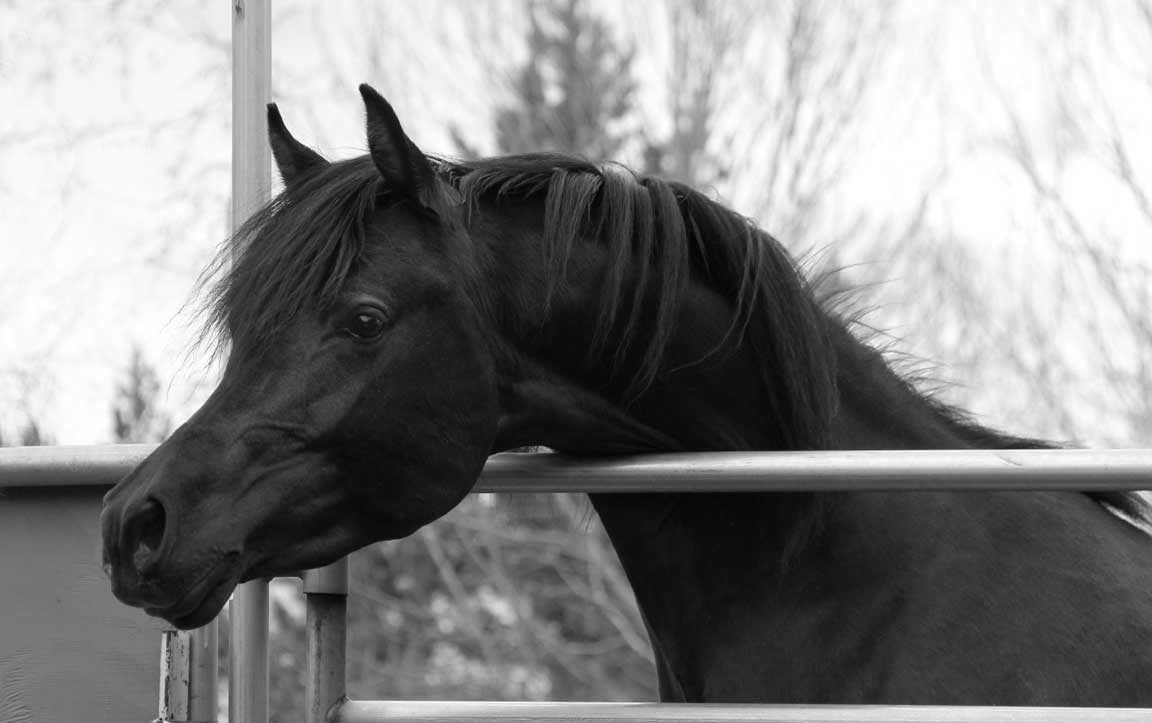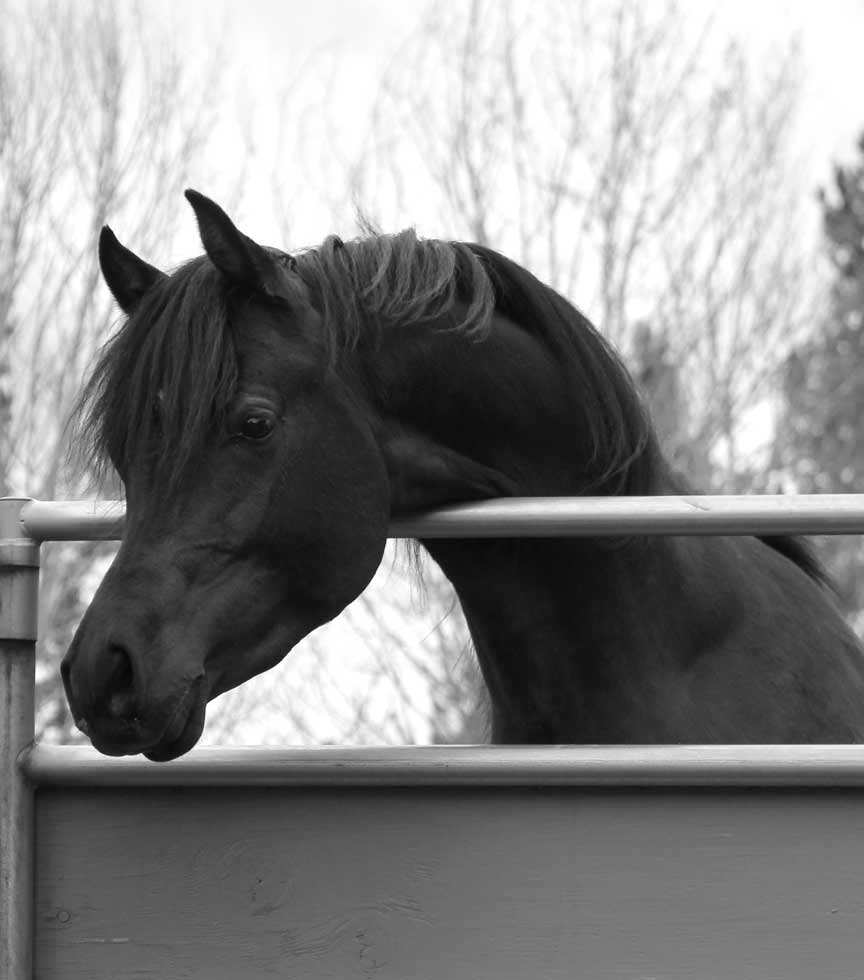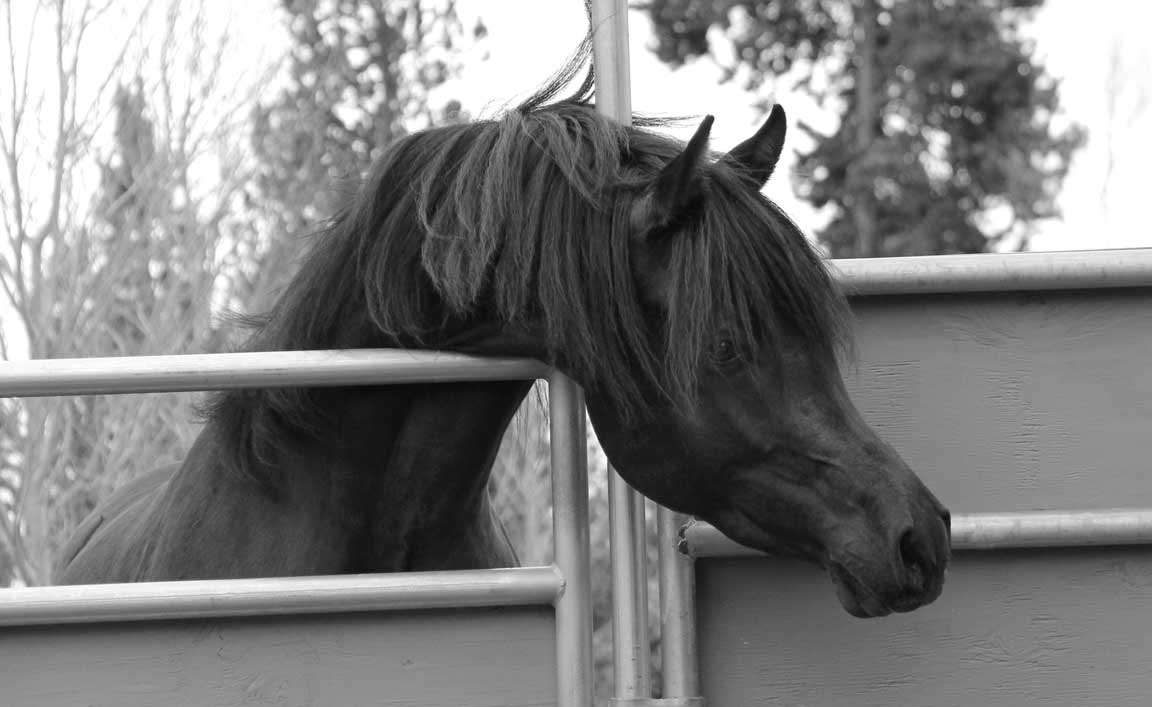 Montenegro BP 2015 black colt shown in photos from 4-12-17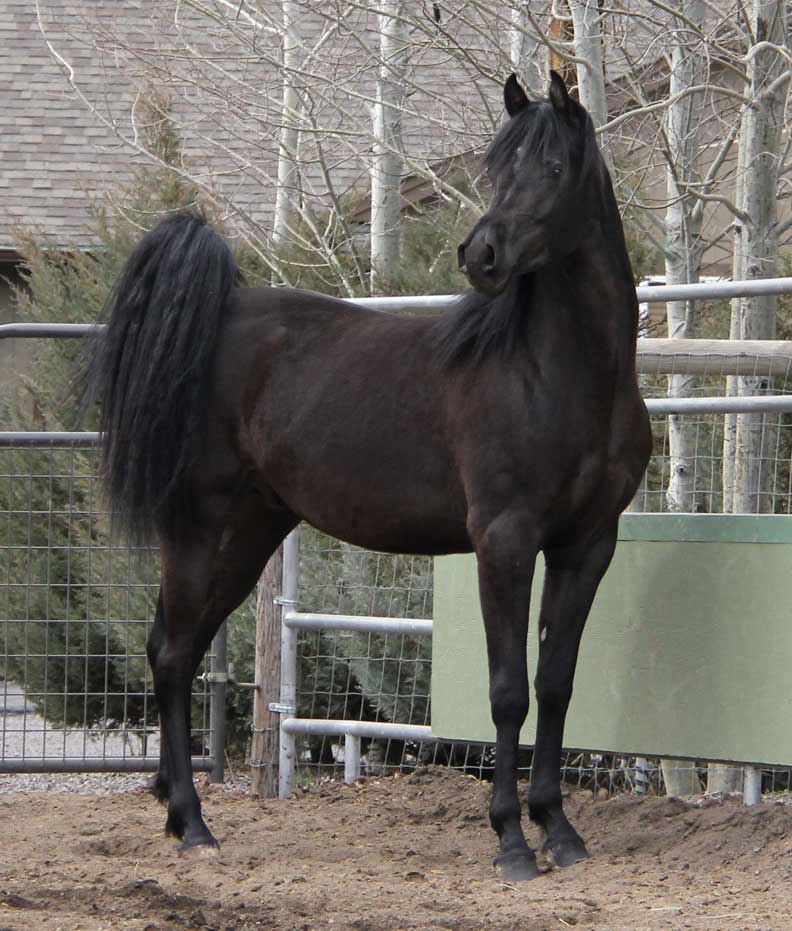 Montenegro is shown here at just two years old, still fuzzy from the winter,
but he is maturing into an amazing young stallion.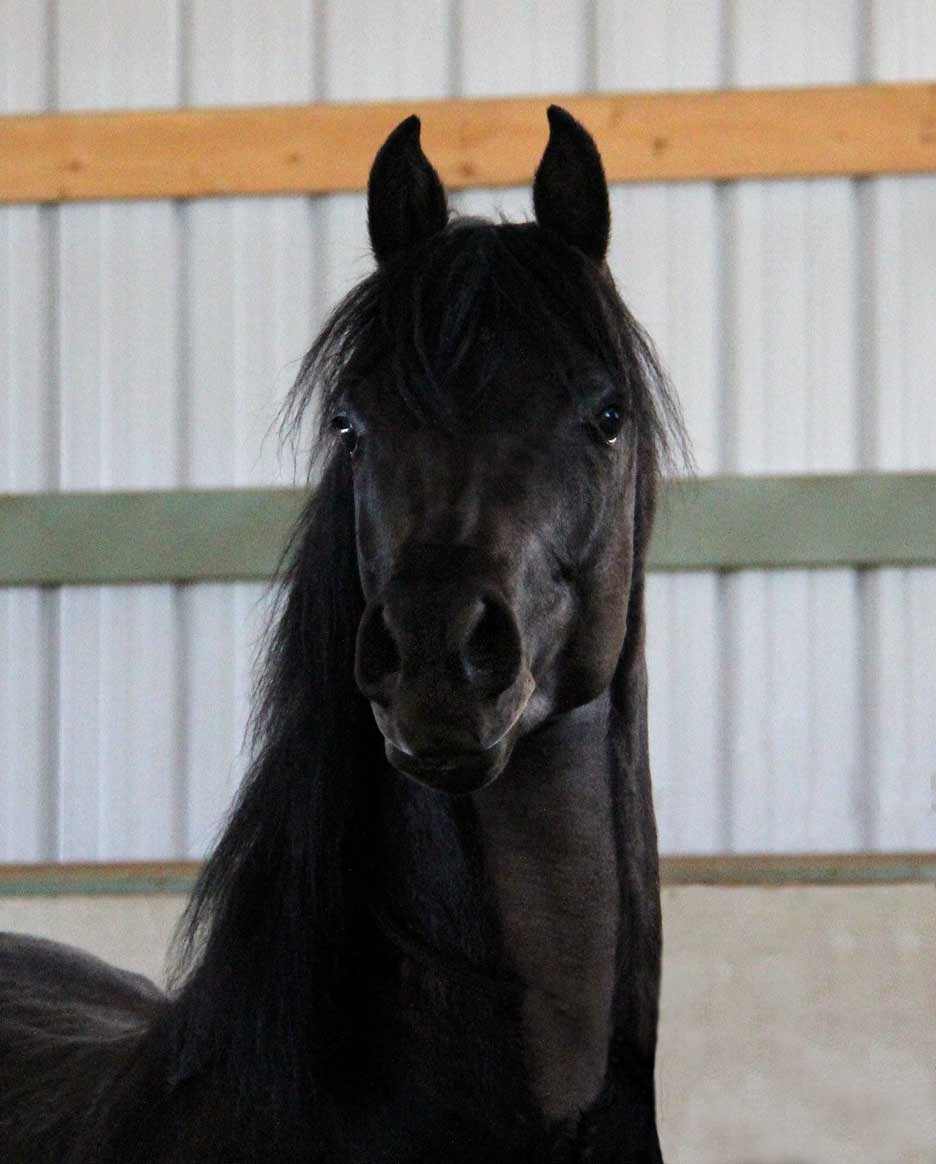 Photo at 22 months old on Jan. 27, 2017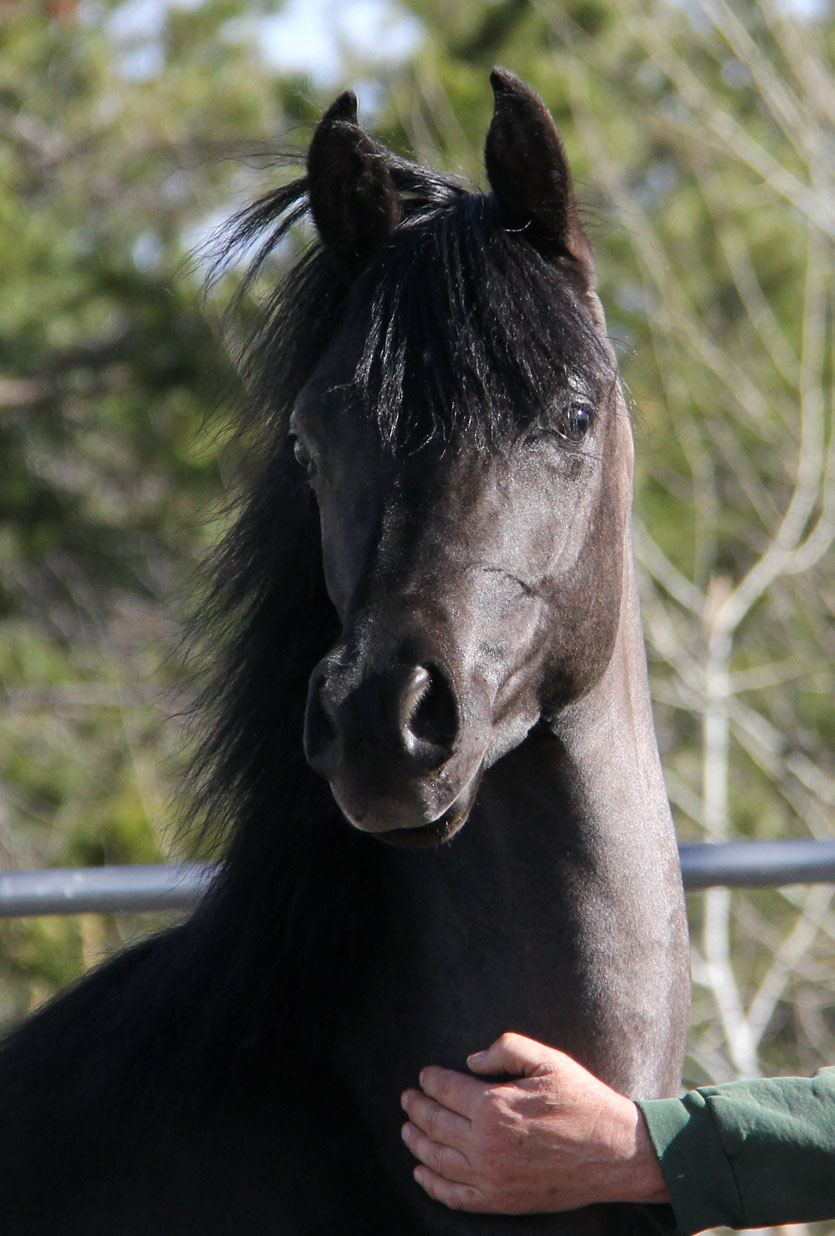 shown here at 14 months old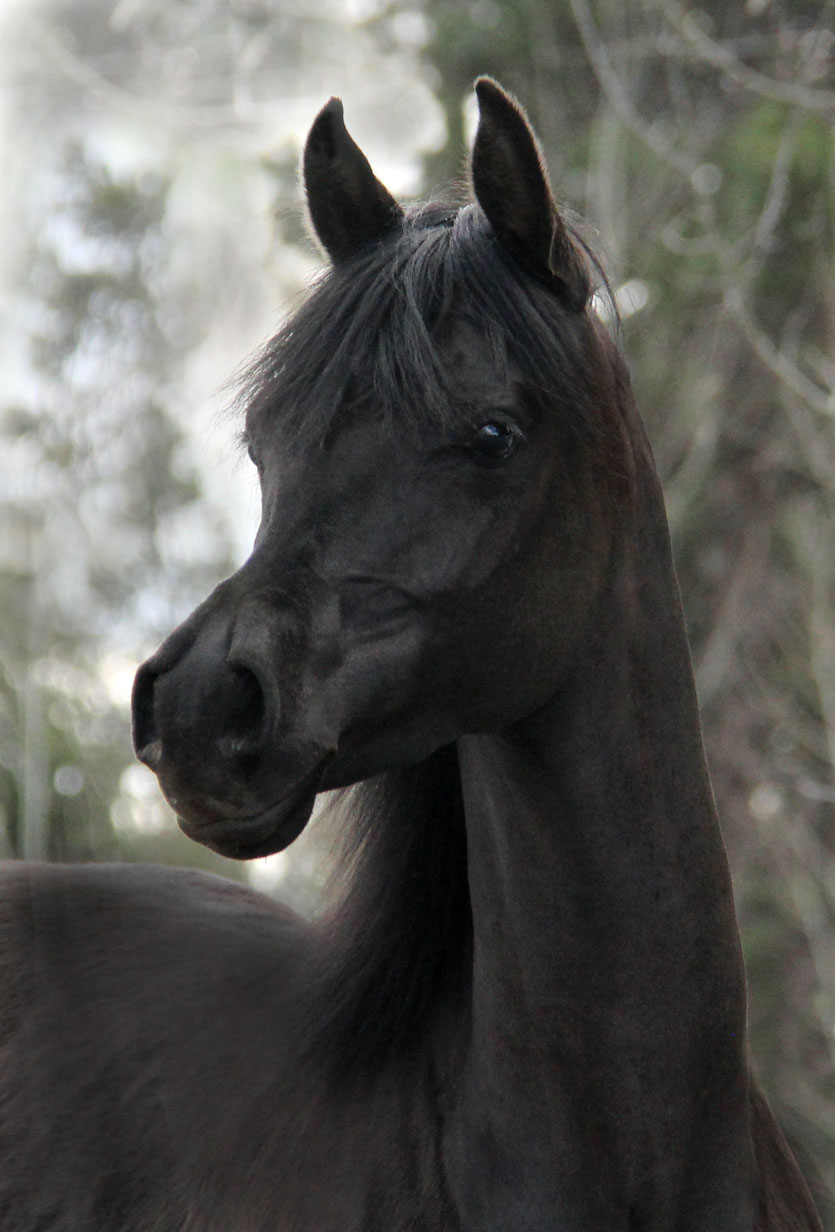 Montenegro shown here at just 1 year old, 4-3-2016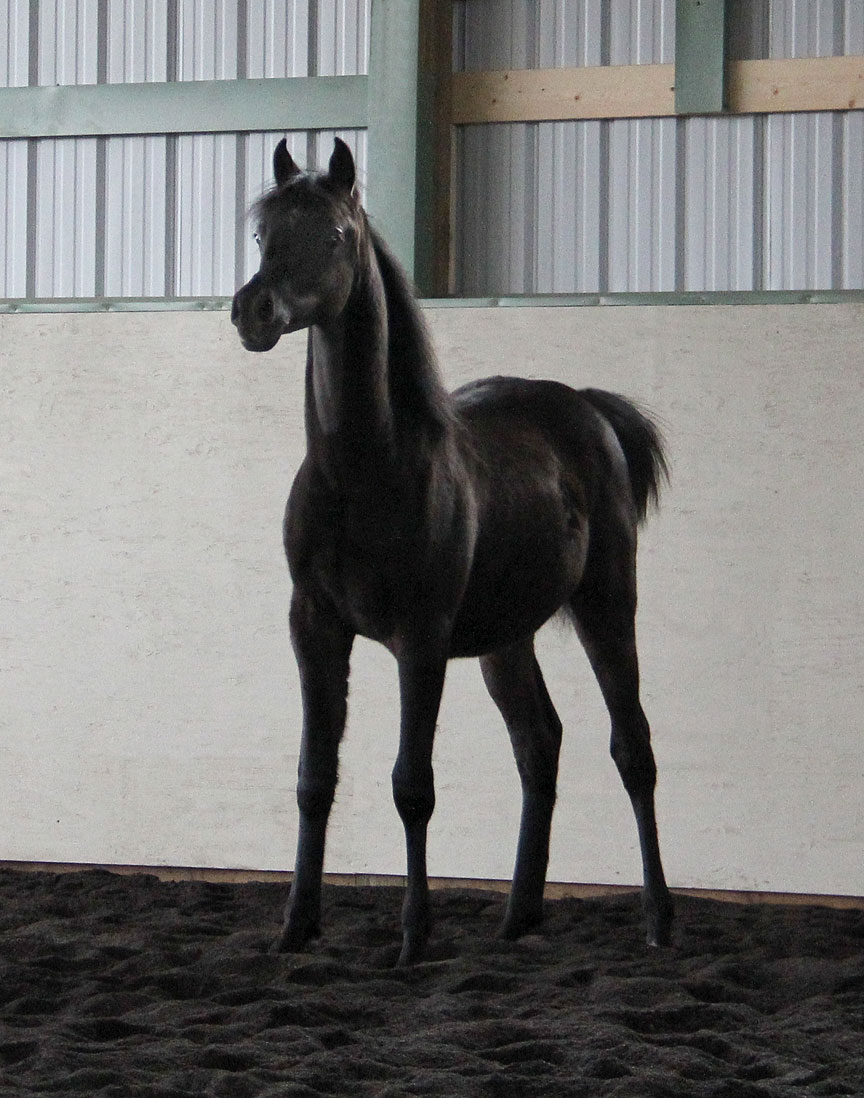 Photo from December 10, 2015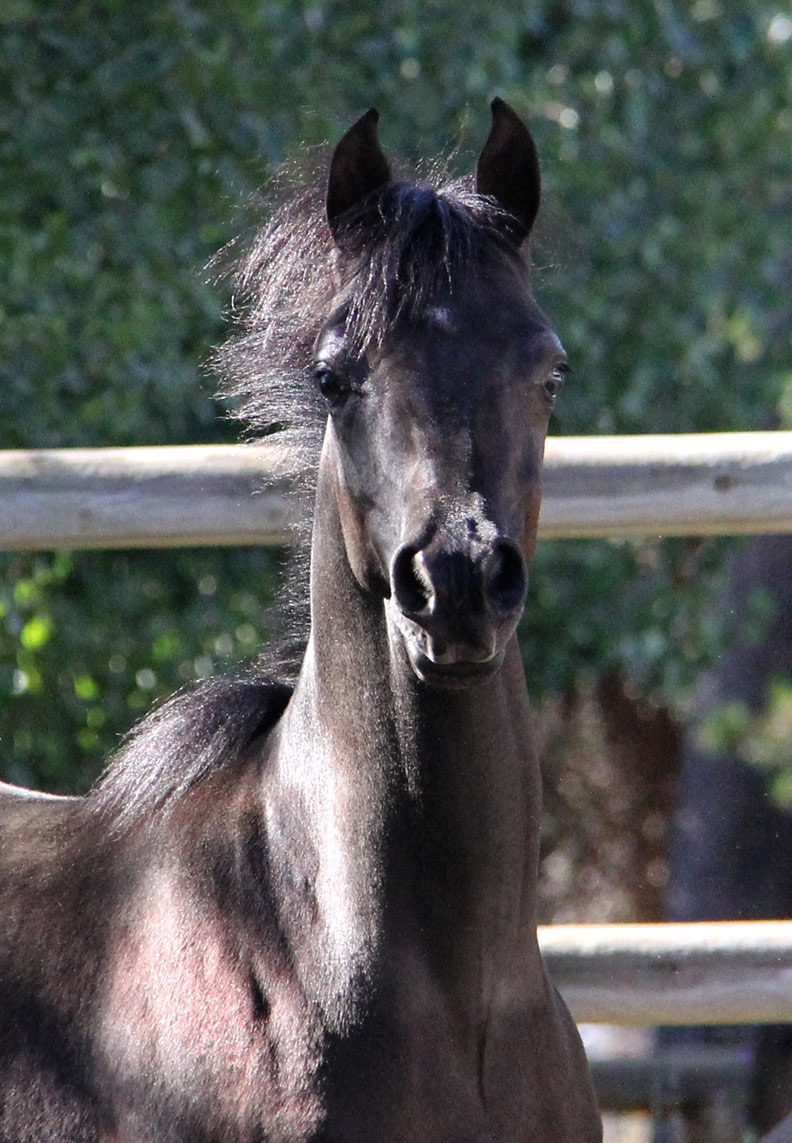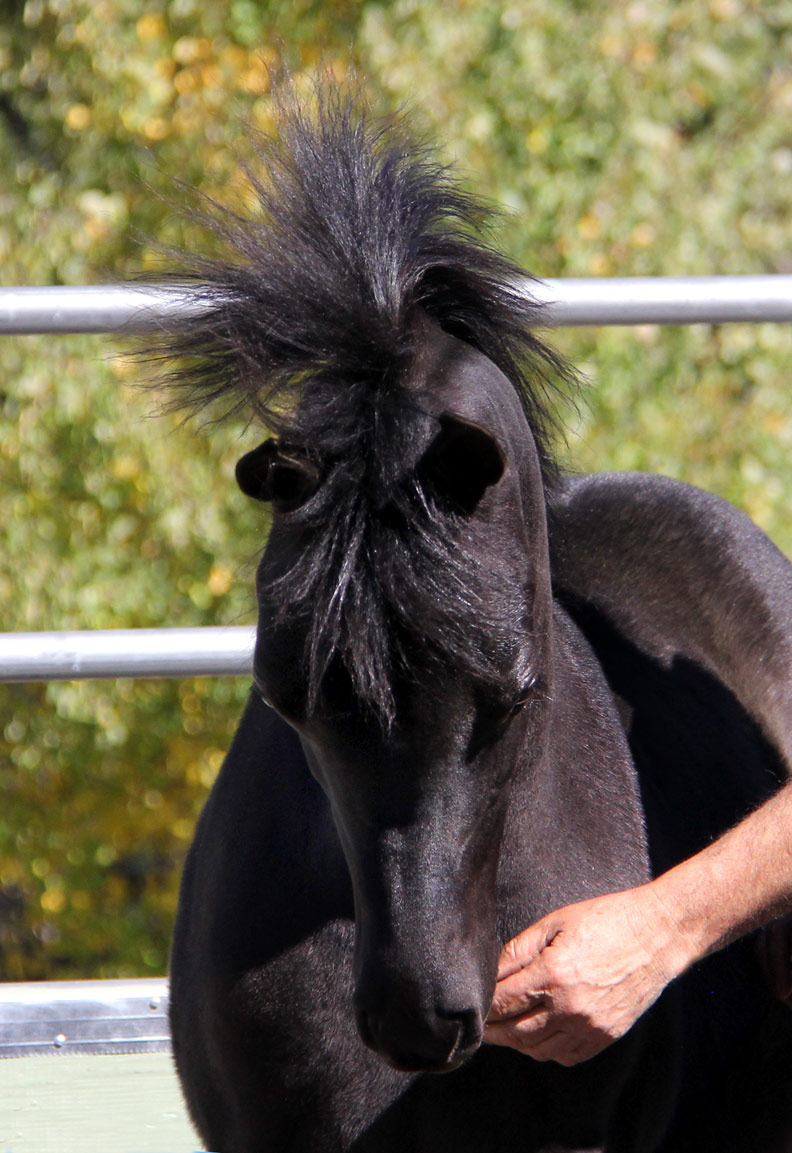 Left photo taken 9-3-2015, right photo taken at 9-28-15.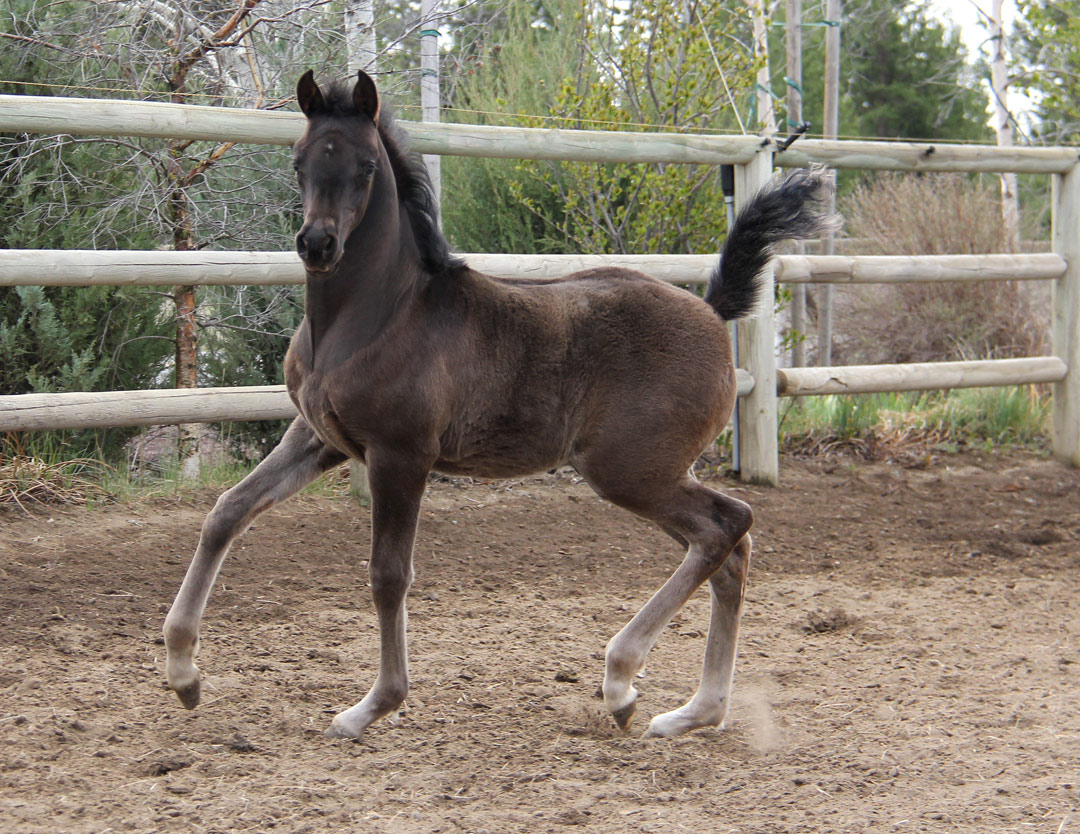 Photo above taken 4-29-2015 at 7 weeks old.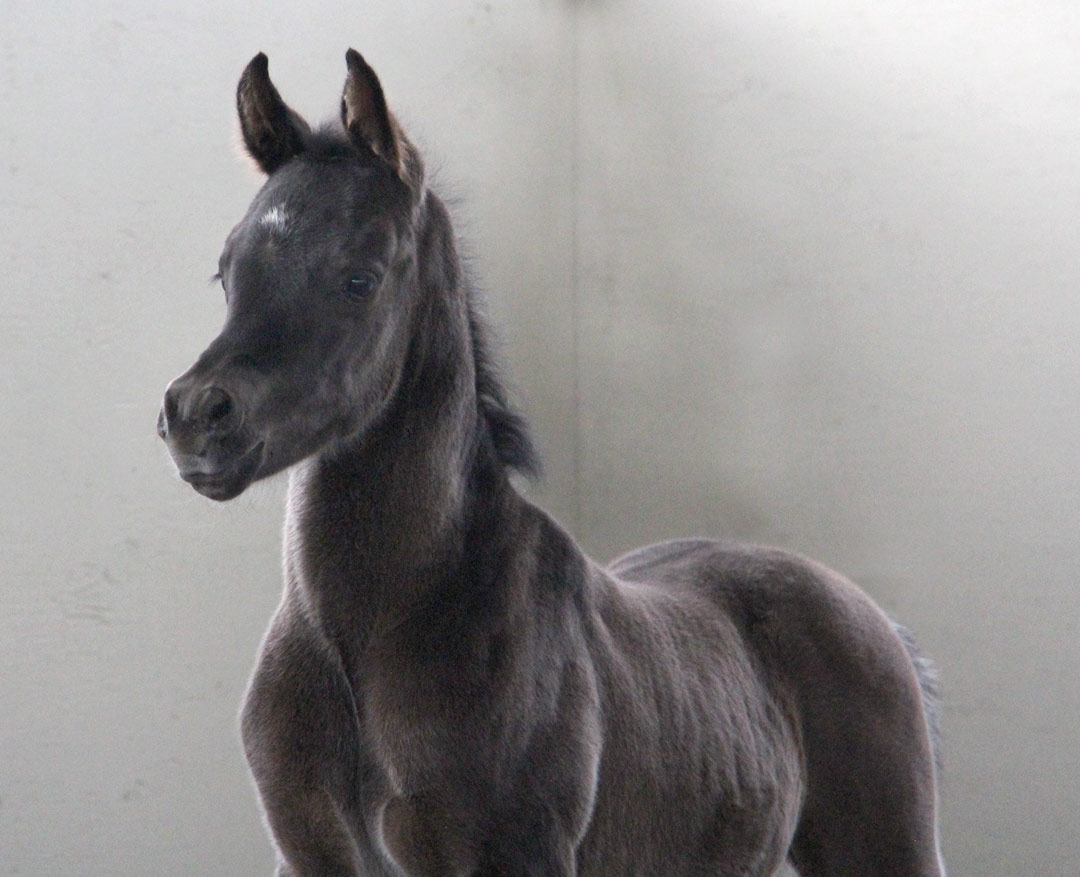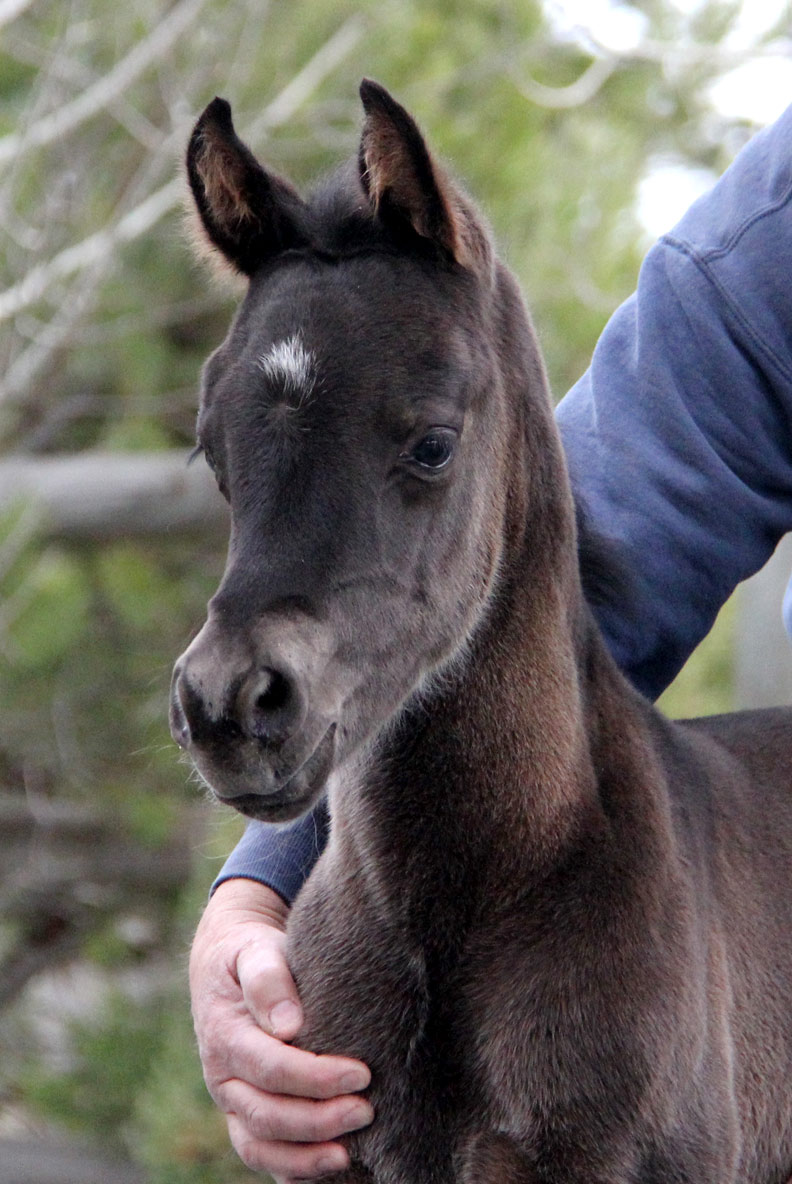 Pictured here at only 5 days old, this black colt is amazing. Both his sire and dam are incredible black horses
with amazing type and outstanding pedigrees. Like his champion sire, this colt has an extreme face
and is sure to make his mark in the show ring. Inquires are welcome.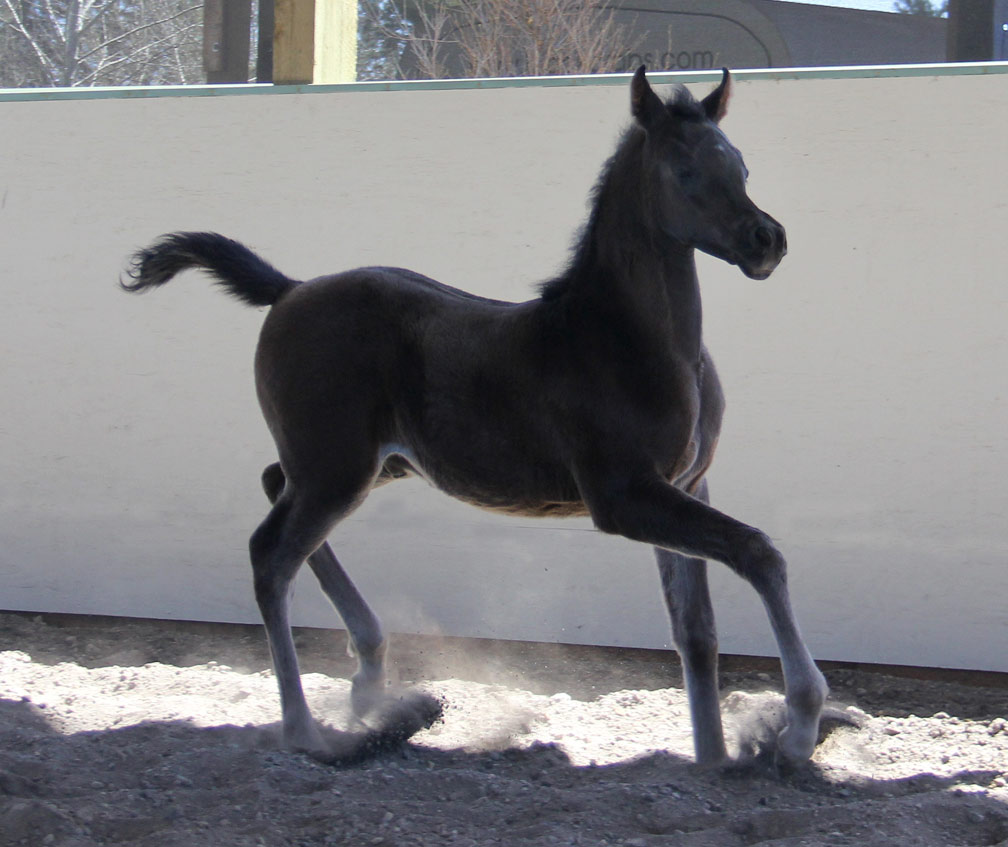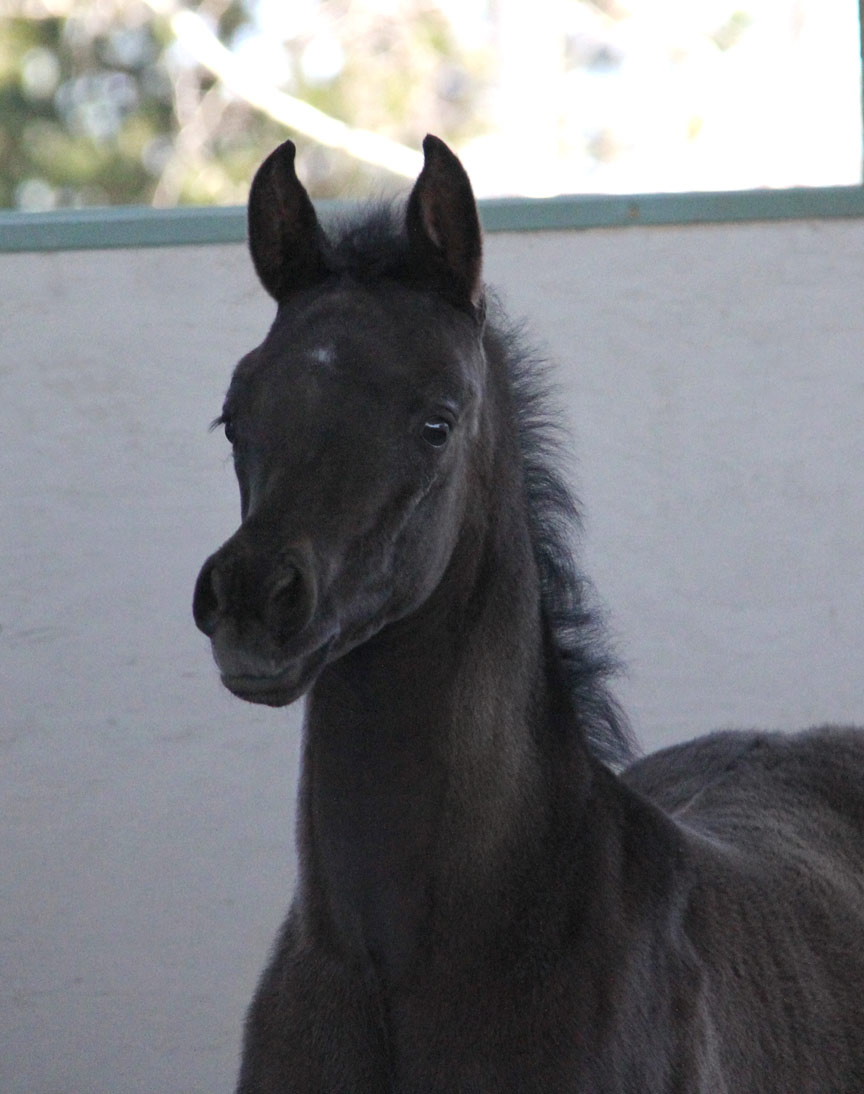 Pictured here now at one month old.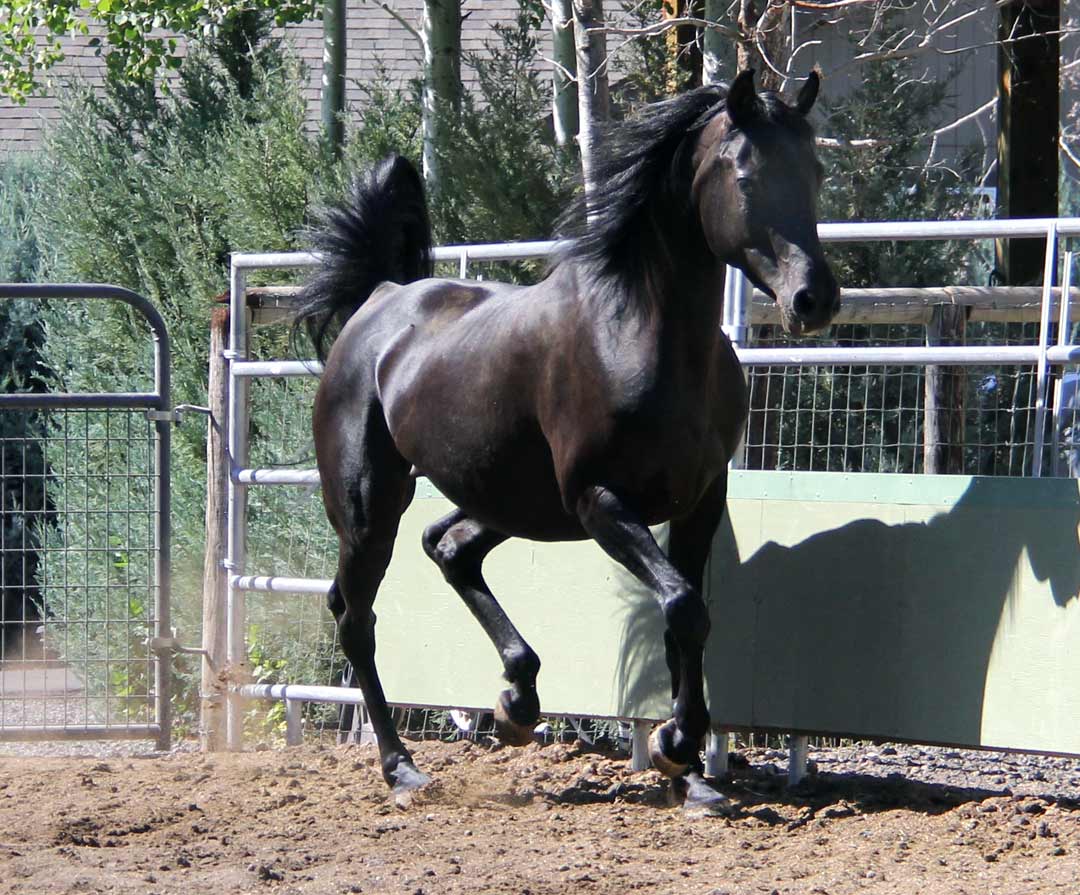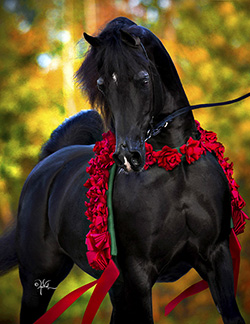 Picture here are this foal's dam and sire, Allana BP and ROL Intencyty. The cross between these two
beautiful Arabians turned out to be everything we could ask for.
Please feel free to check out the video of the champion producing sire, ROL Intencyty by
clicking here
.