Black Arabian Horses
Black Arabian Horses
Black Arabian Horses
Black Arabian Horses
Black Arabian Horses
Black Arabian Horses
Black Arabian Horses
Black Arabian Horses
Black Arabian Horses


Birch Park Black Arabians

Available Sale Horses
Ferric BP
HF Creed
Montenegro BP
pfc Trevallon
La Pine/Ranch Photos

Central Oregon Photos!

Winter 2018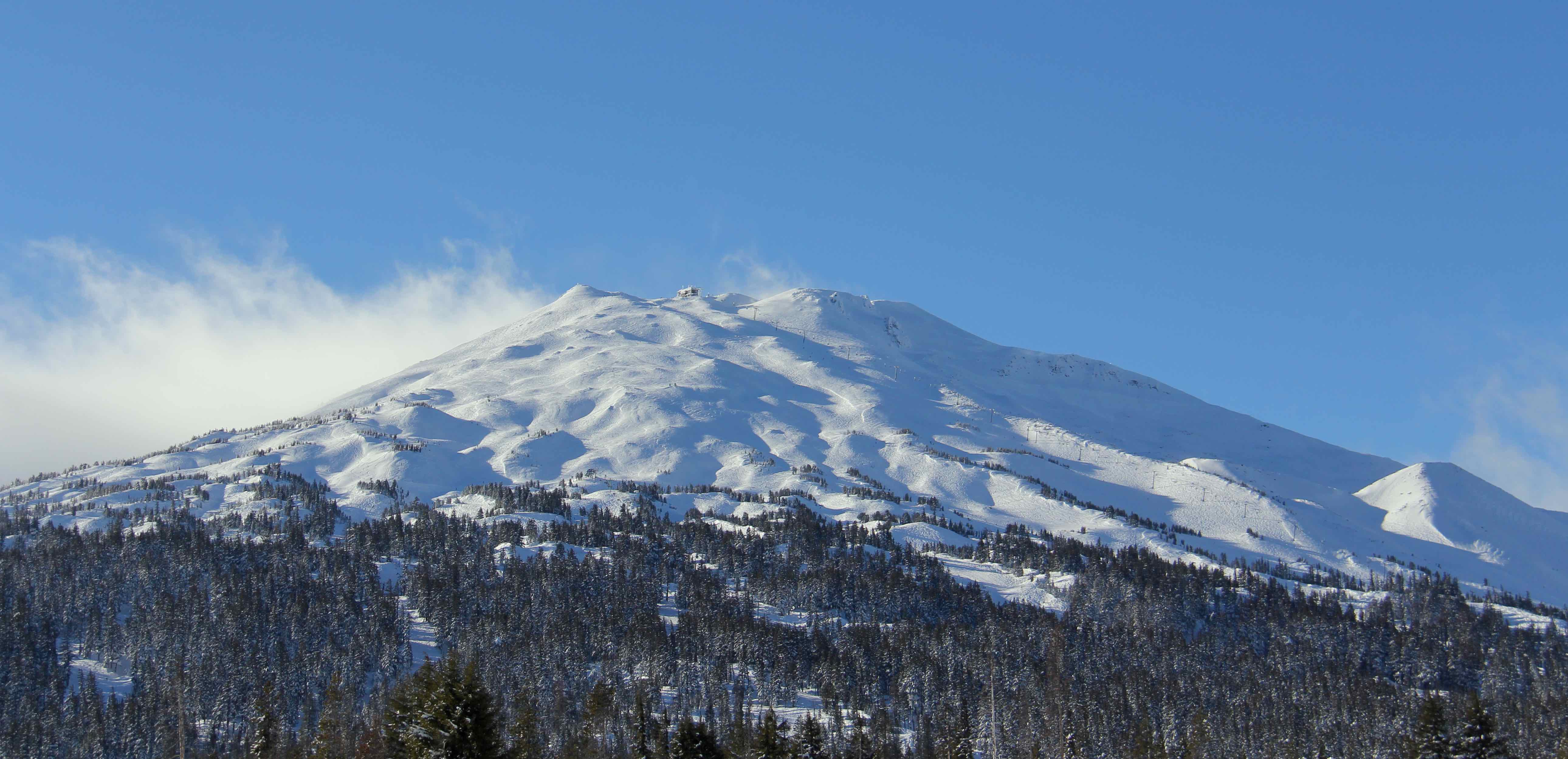 A view of Mt Bachelor from the north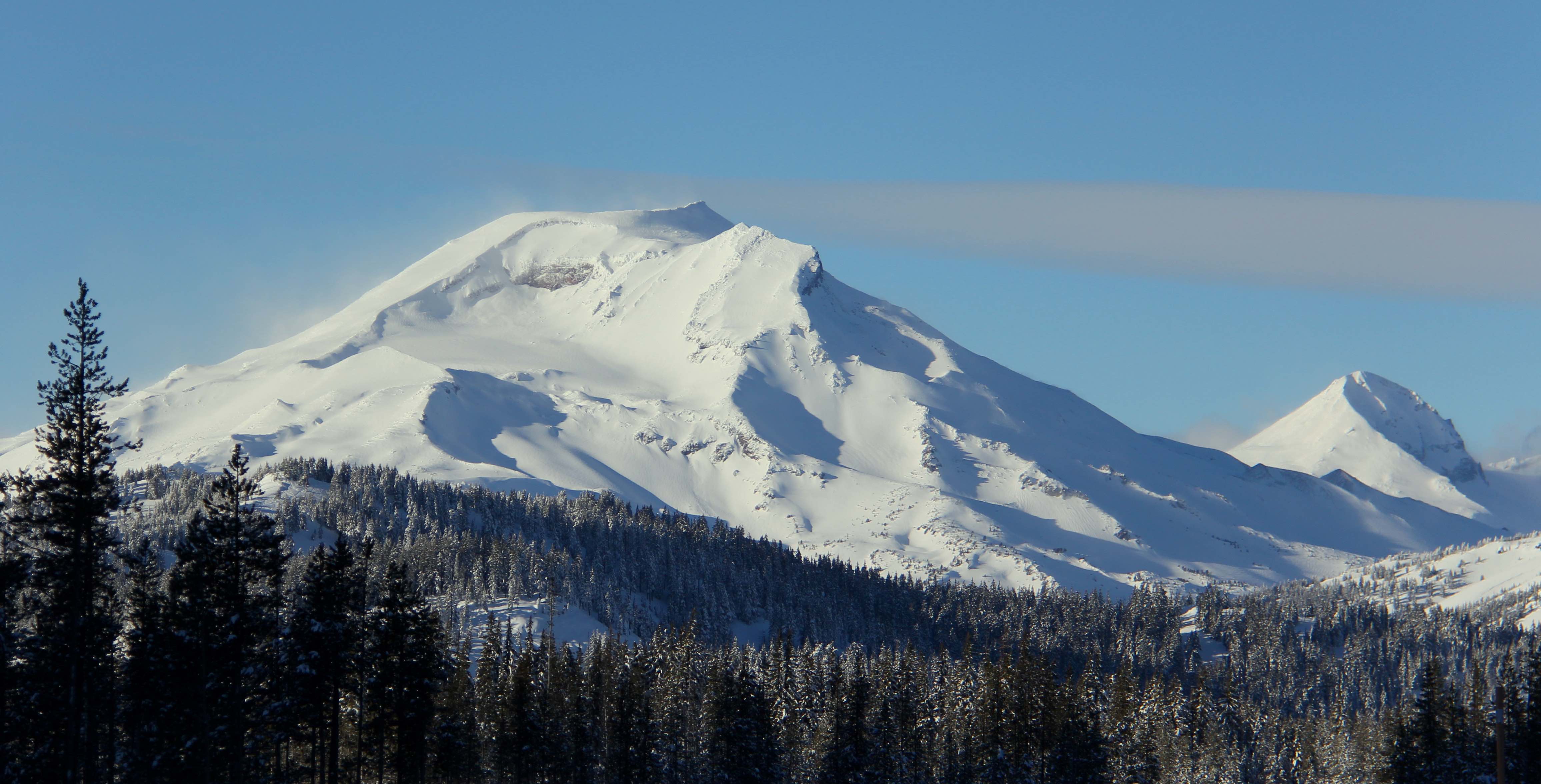 South Sister from Mt. Bachelor



The view toward the Three Sisters from Mt. Bachelor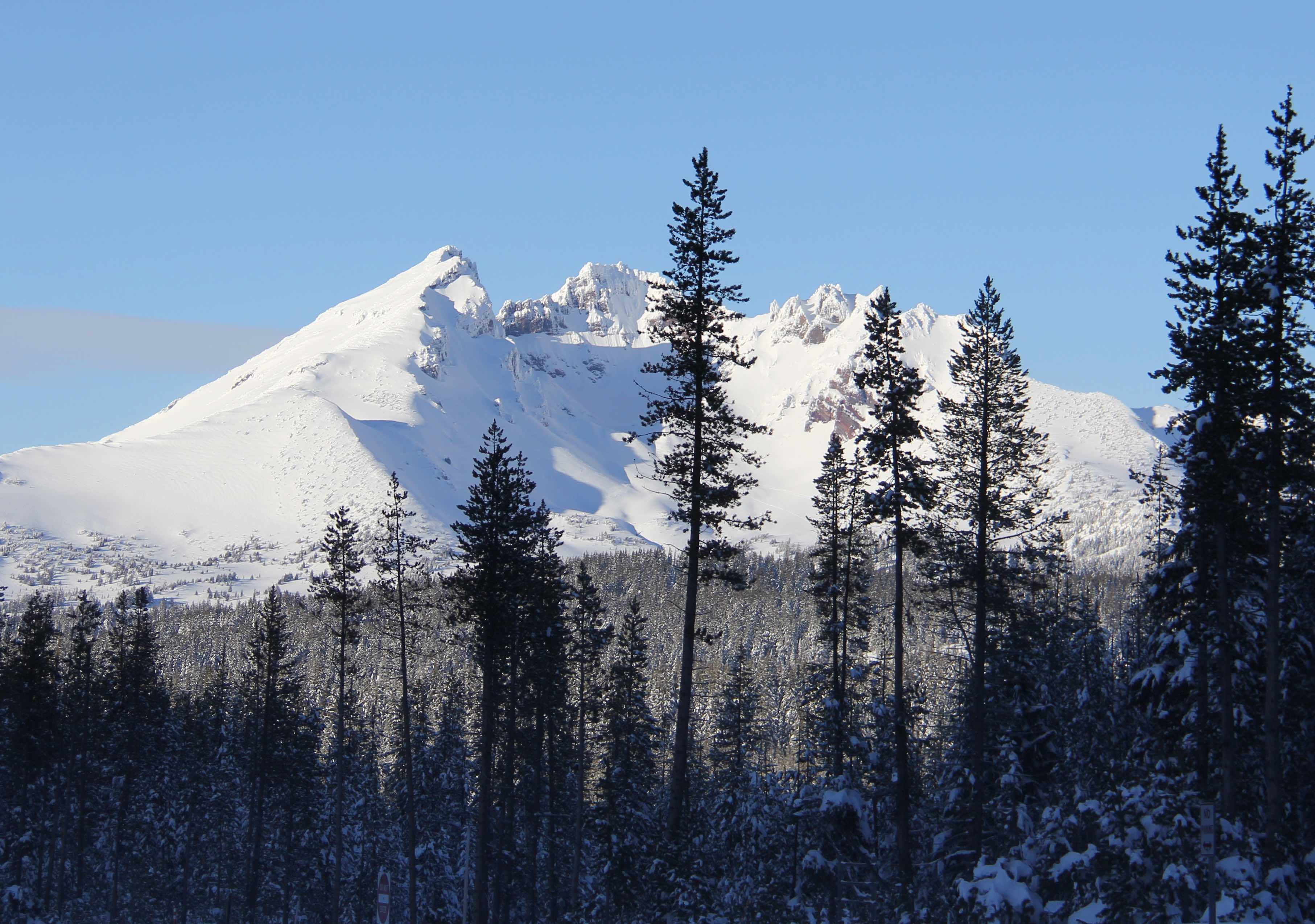 A view from Mt. Bachelor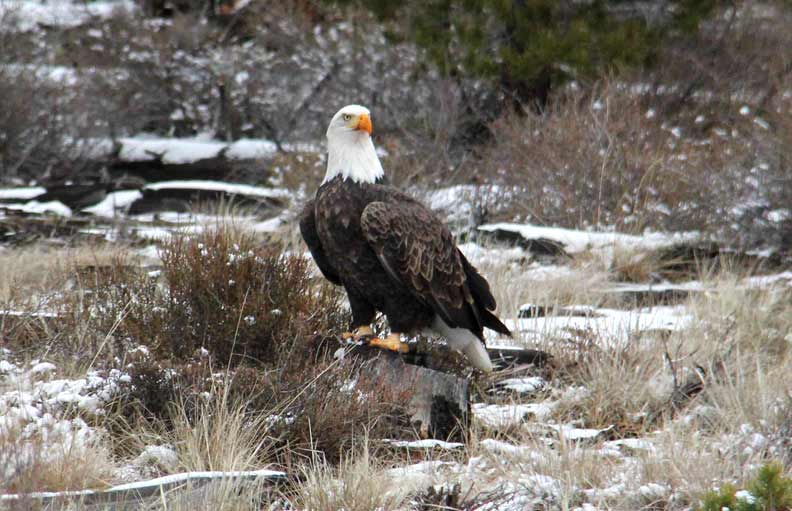 Bald Eagle visiting the high desert of
Central Oregon for the winter. Dec. 2017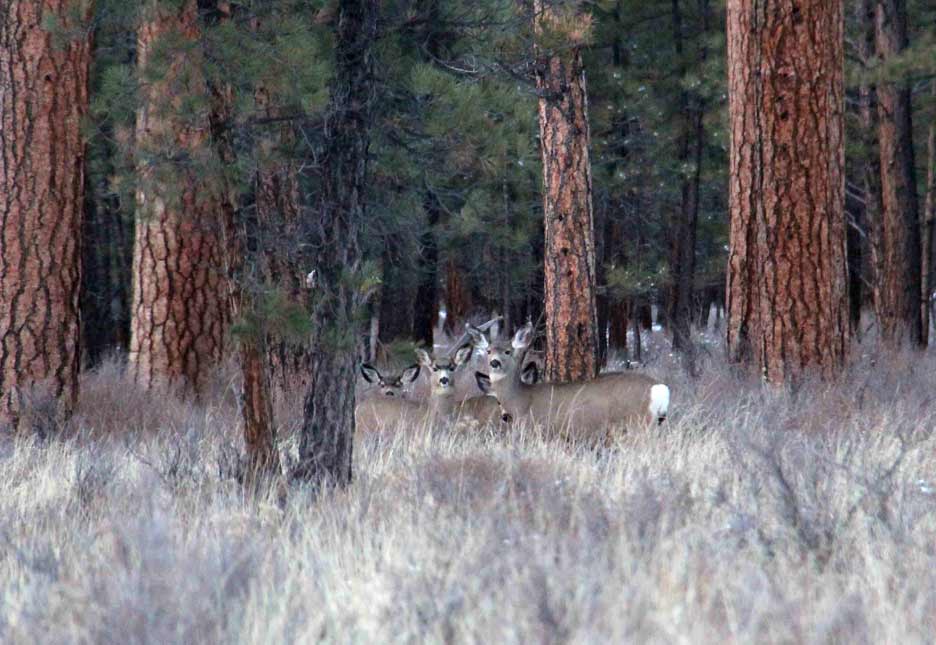 Mule Deer spend the winter in the
Ponderosa pine forests of Central Oregon.


The first snows of the upcoming winter on Mt. Bachelor as seen from our pasture, Nov. 2016.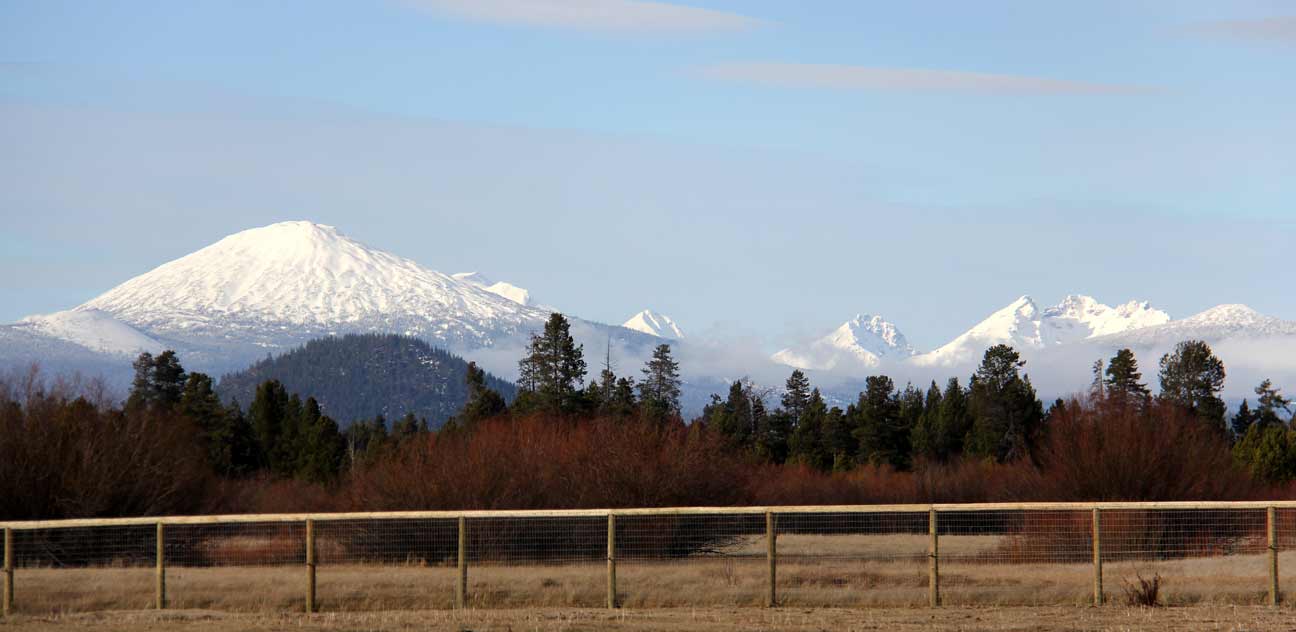 Early Morning view of Mt. Bachelor on Nov. 29, 2016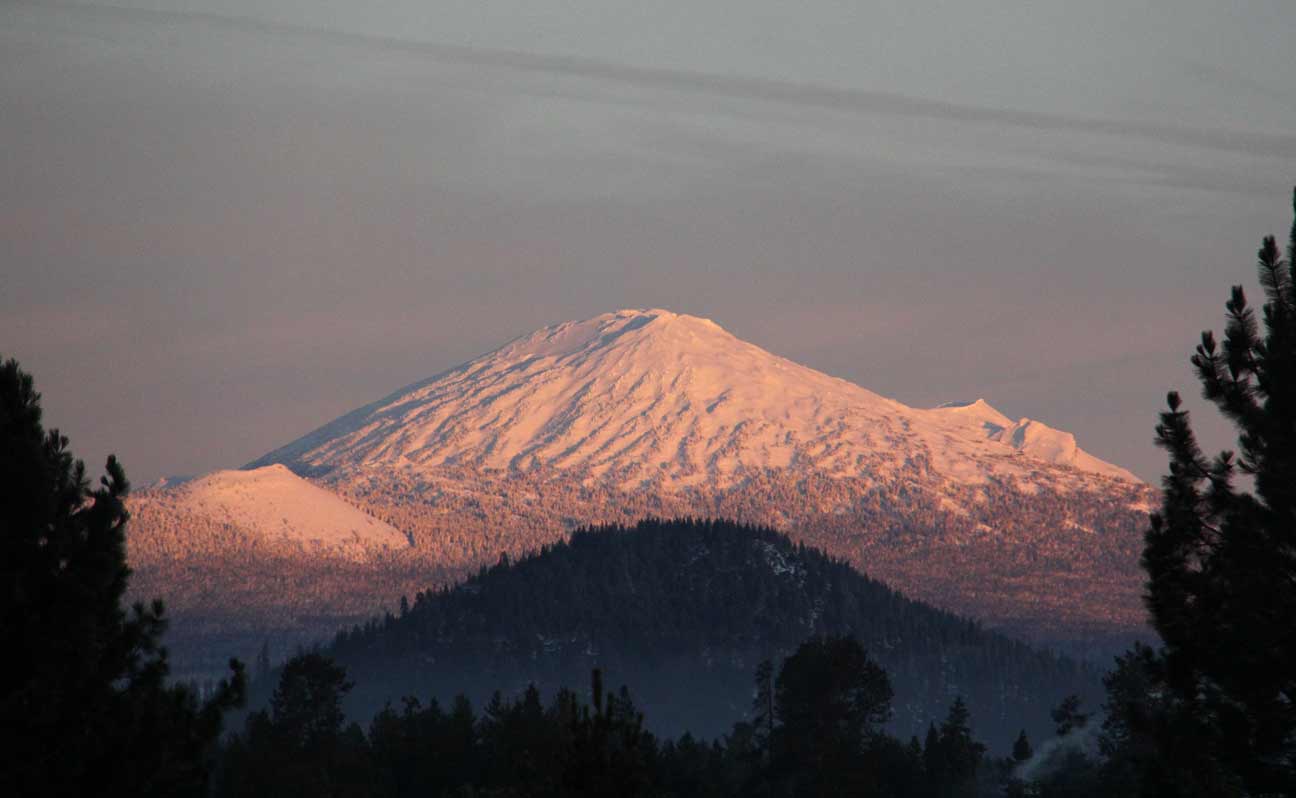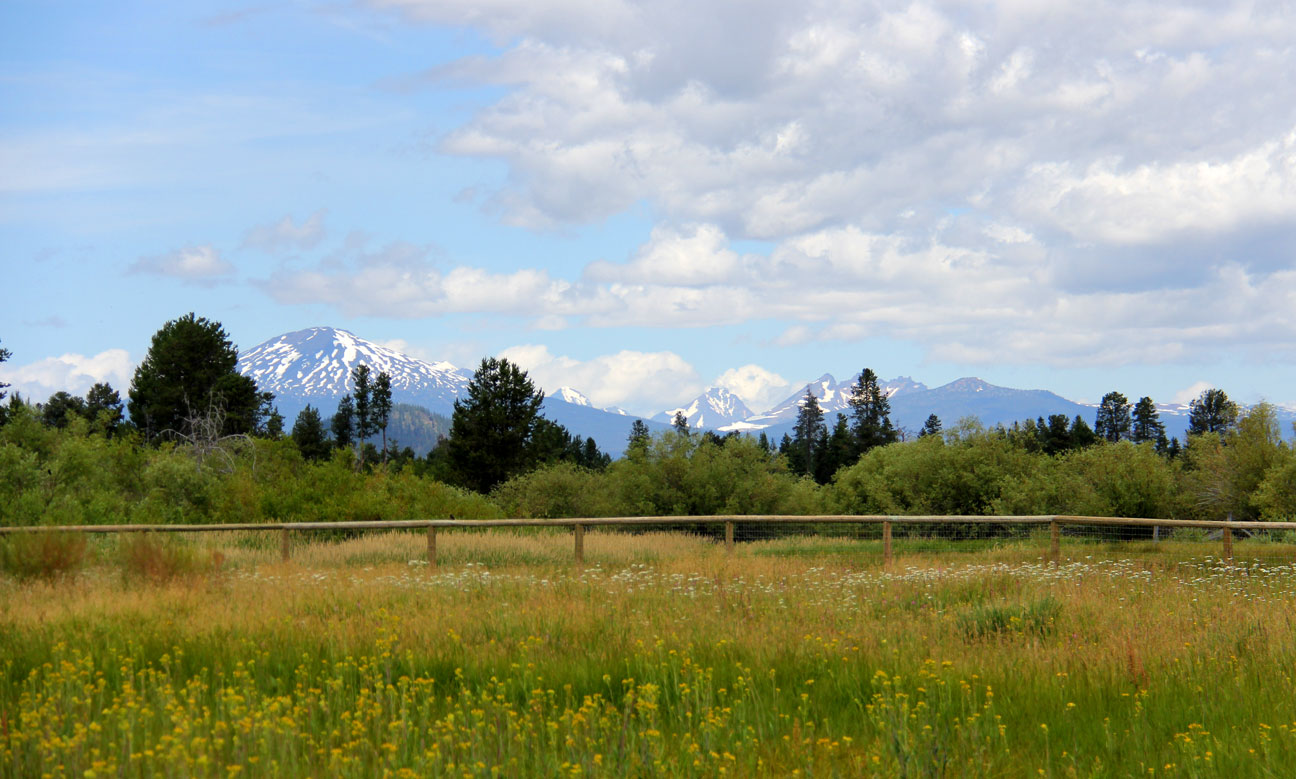 Mt Bachelor as seen from our pastures on July 10, 2016.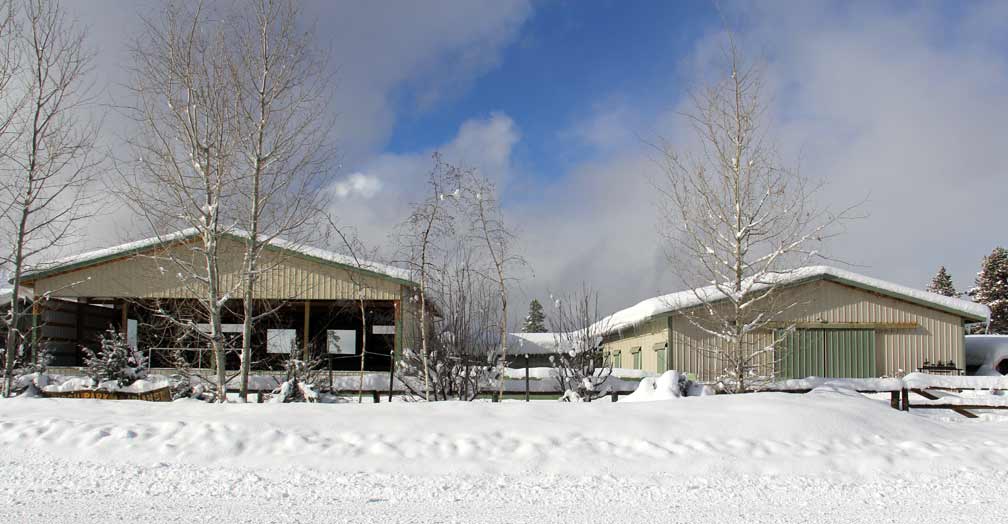 The barns at Birch Park Ranch in the winter of 2016-2017.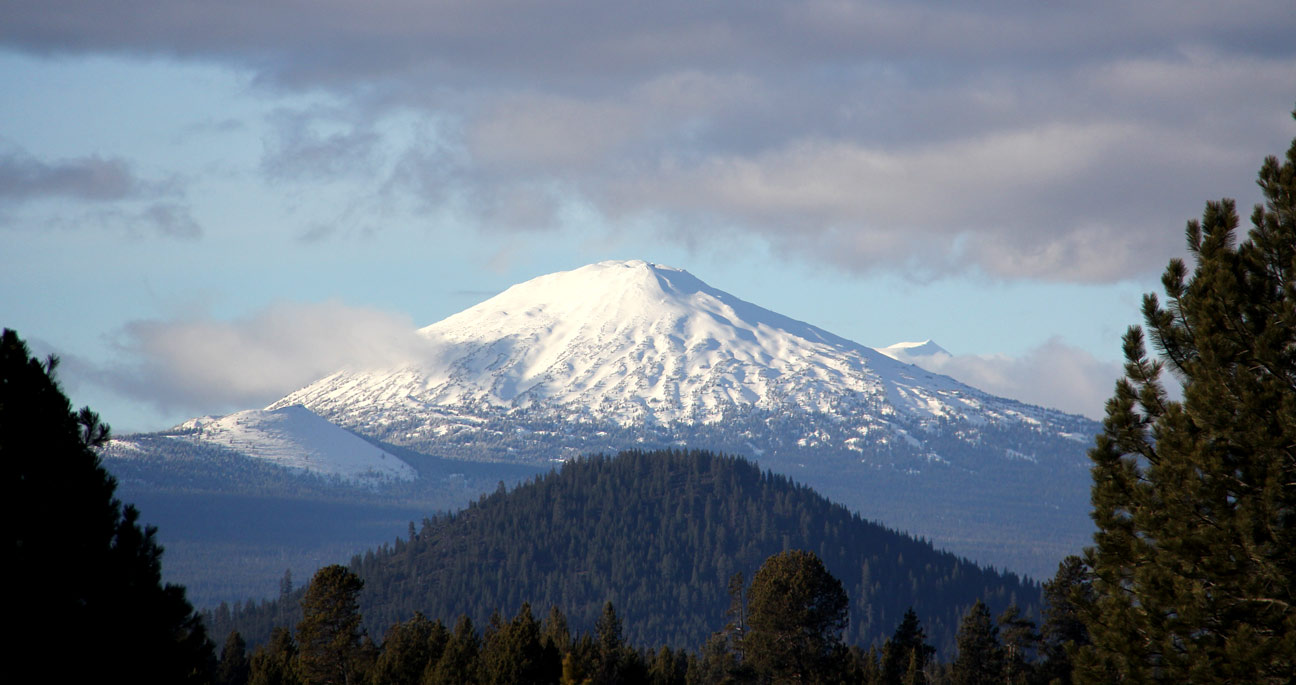 Mt Bachelor, as seen from Birch Park Ranch on Jan 19, 2015.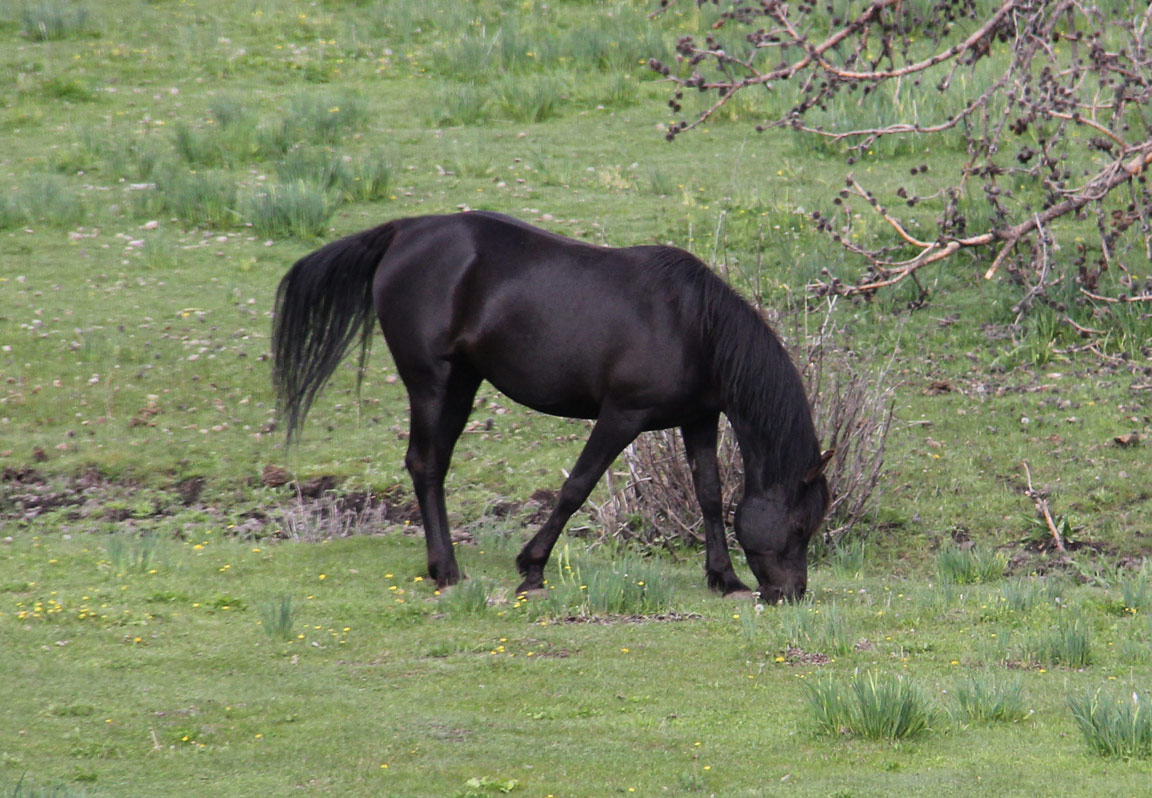 This is Trevs Onyx, dam of Ferric BP and Allana BP. Onyx is a pfc Trevallon daughter
and she has been a major part of our breeding program. This photo was taken in June 2014.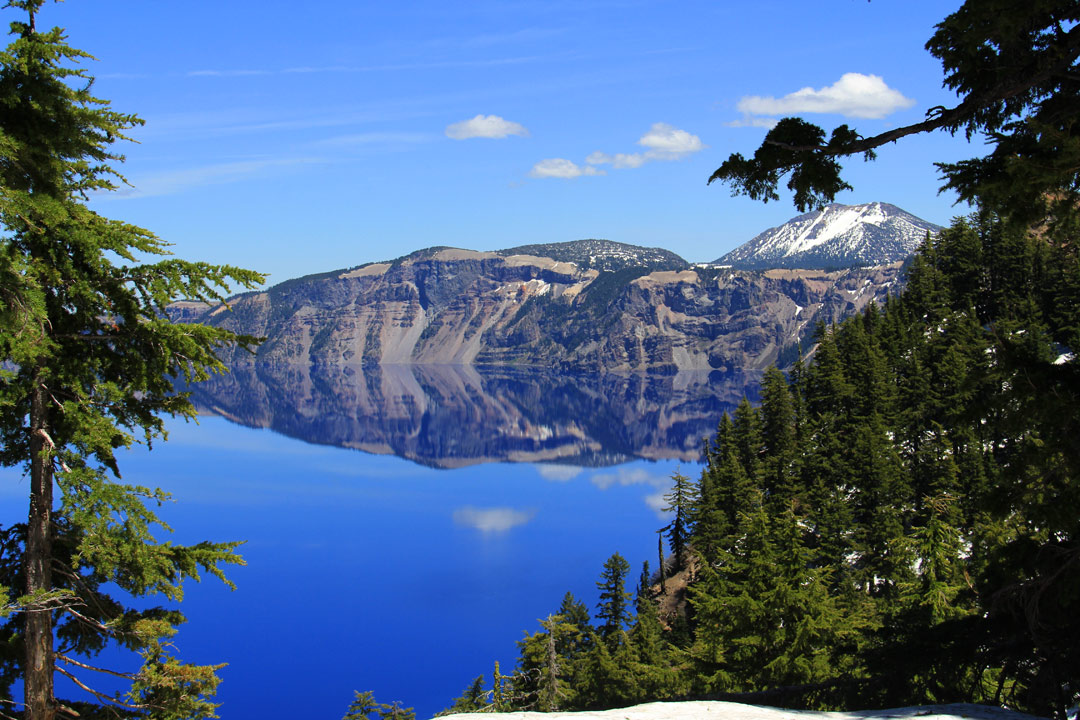 Crater Lake is one of the great sights in Oregon,
and only 90 minutes from Birch Park.
Kevin took these photos June 8, 2013.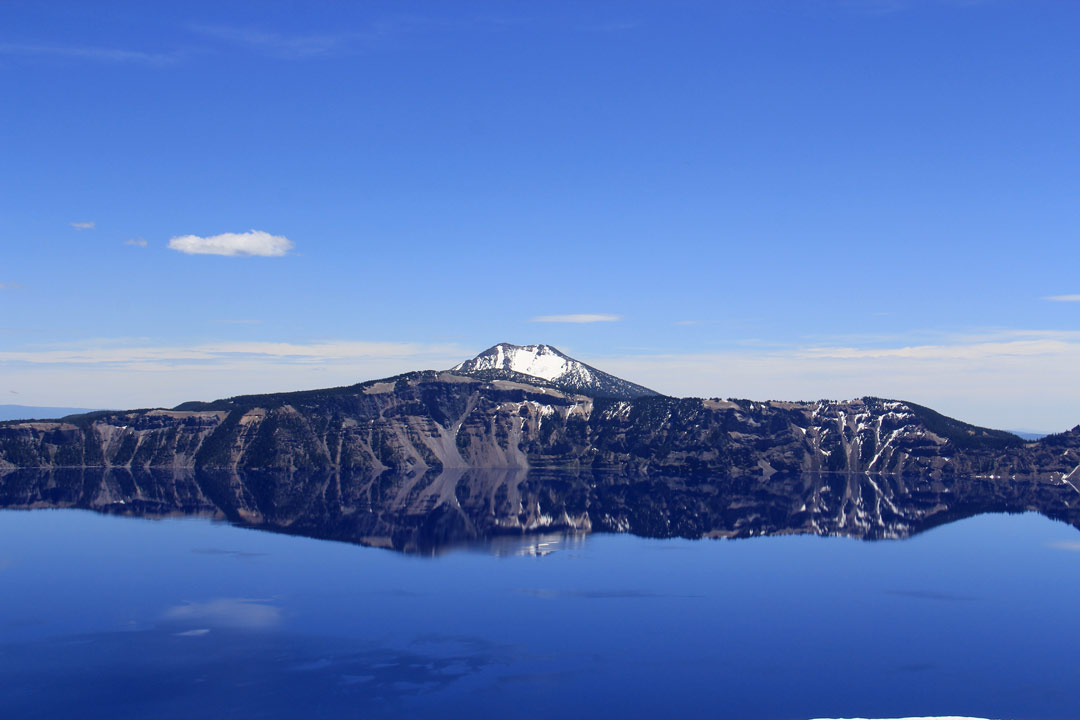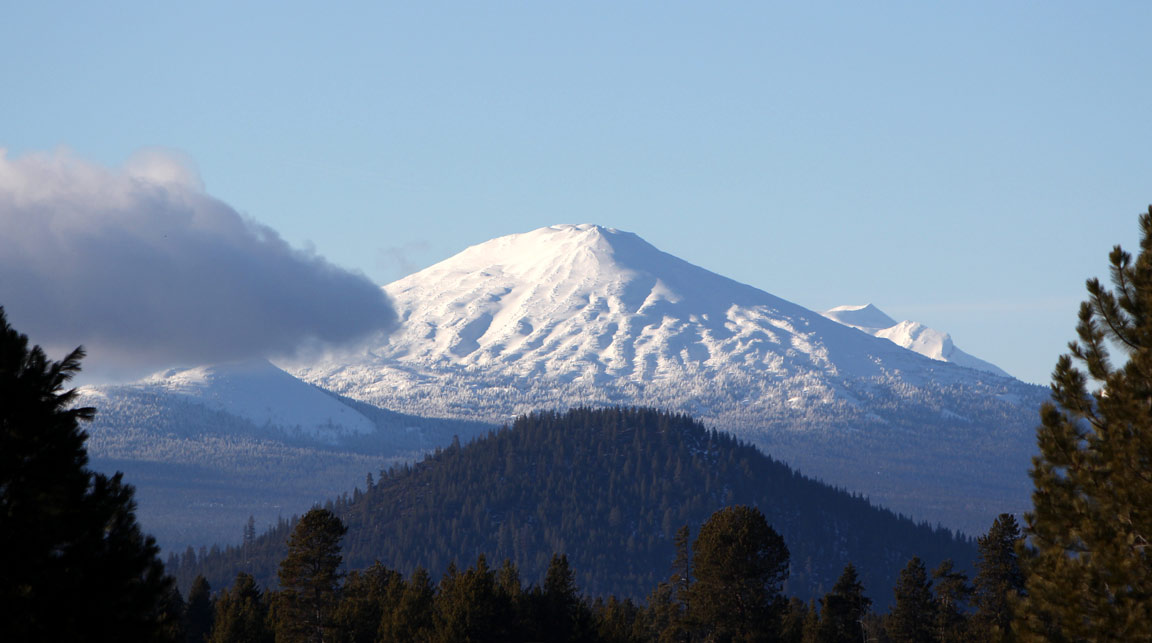 This photo of Mt. Bachelor was taken 2-21-2014 after a week of consistent storms.
Once the clouds cleared, the mountain looked amazing!

These young bulls and cow elk herd up for the winter in our pastures.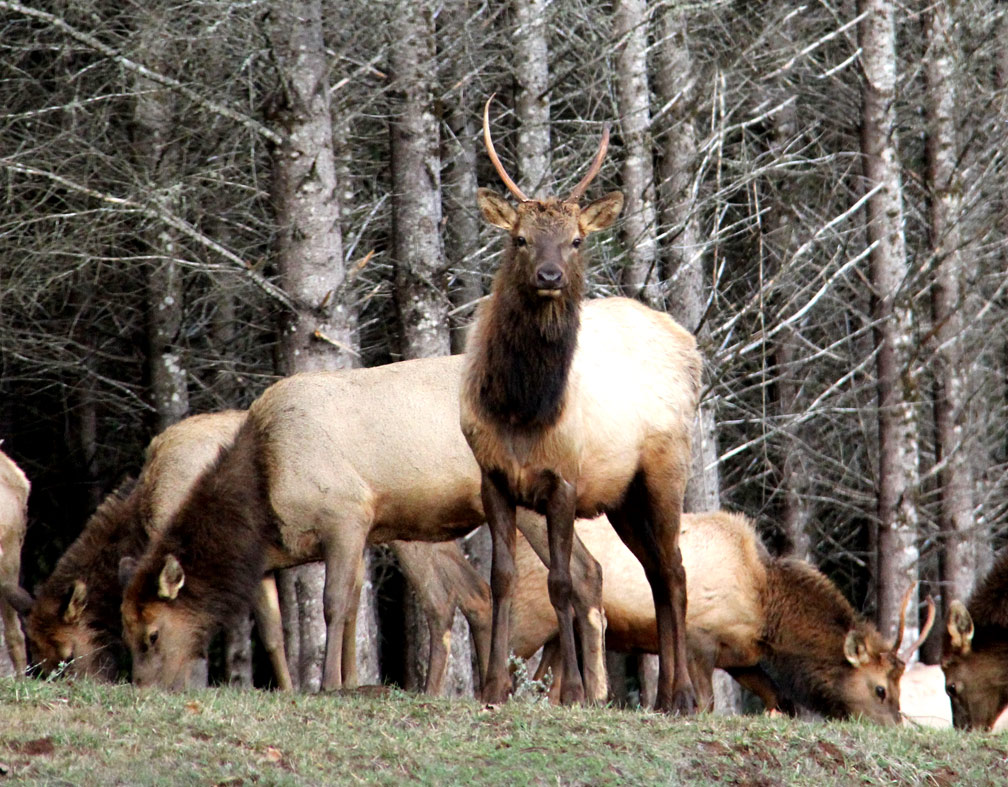 photos taken 2-1-14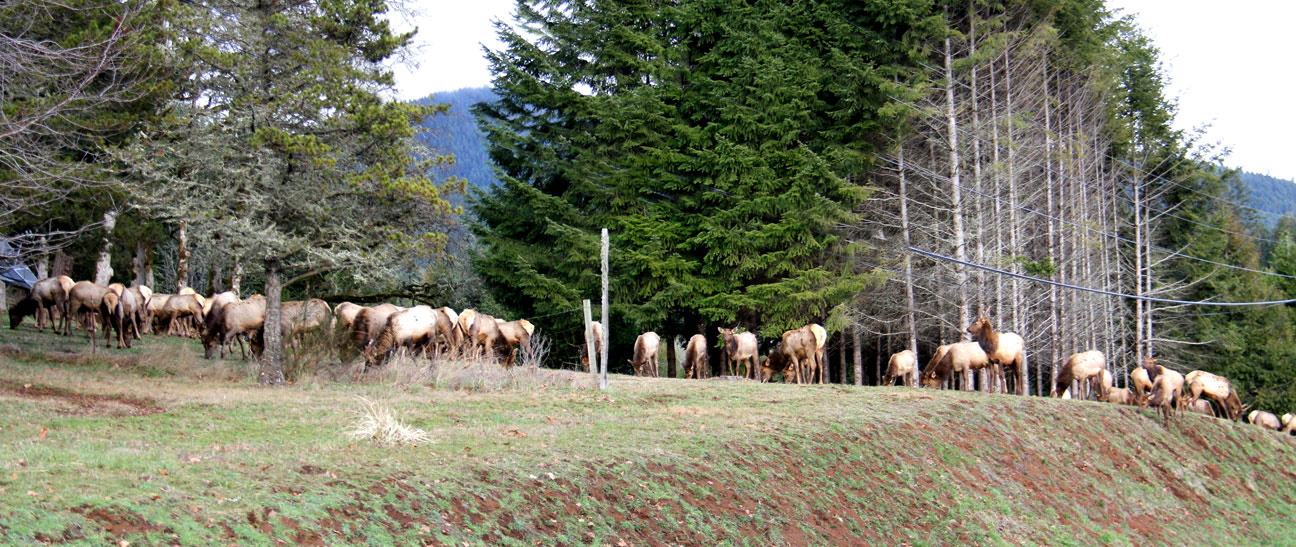 Some of the many elk that herd up in our pastures for the winter.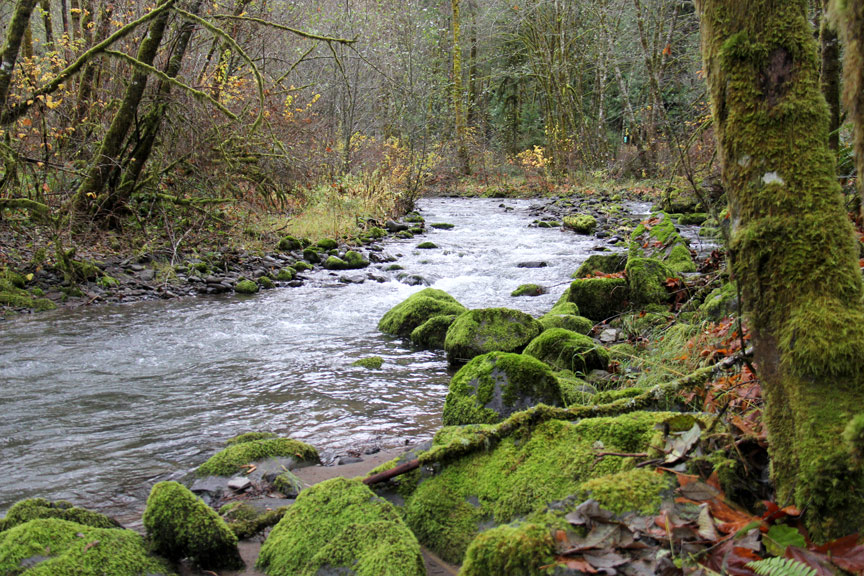 Salt Creek near Oakridge OR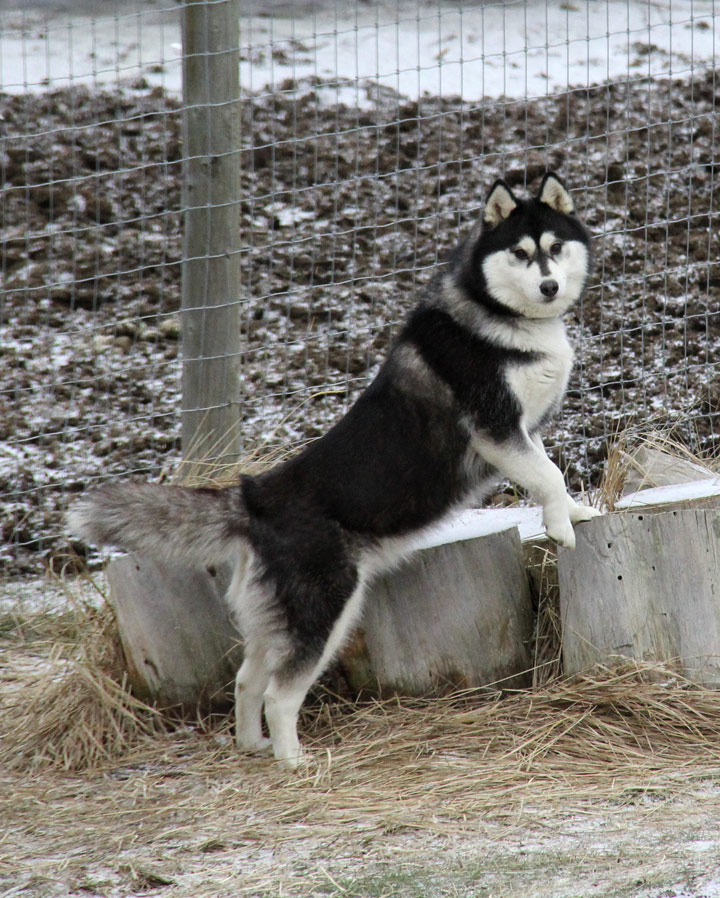 Each morning, Calleigh waits while I feed the mares in the pasture.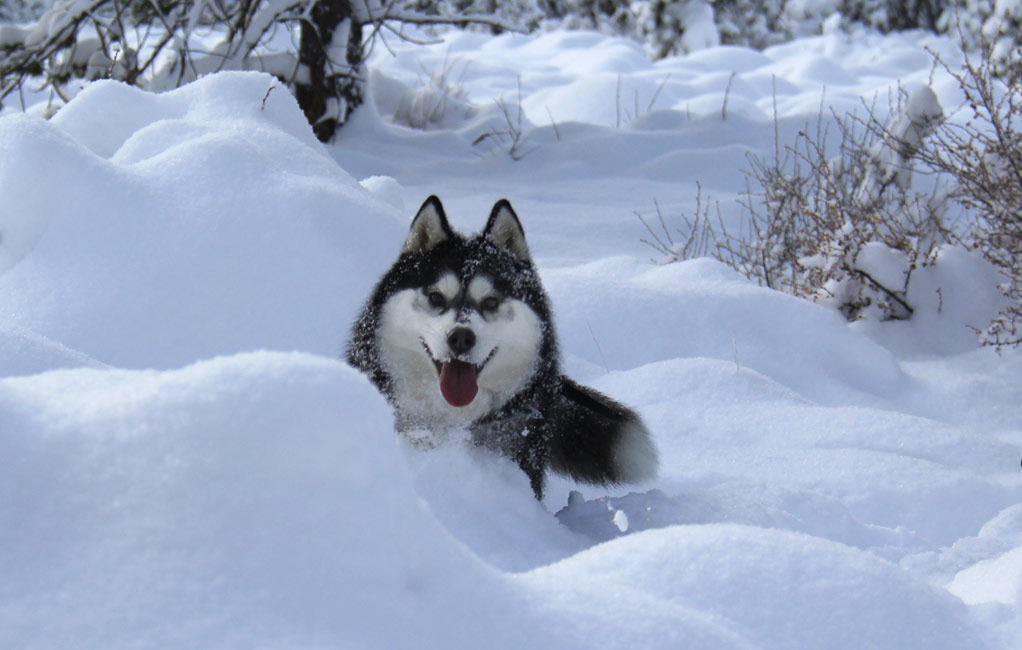 Calleigh enjoying the first snow of the 2012/2013 winter.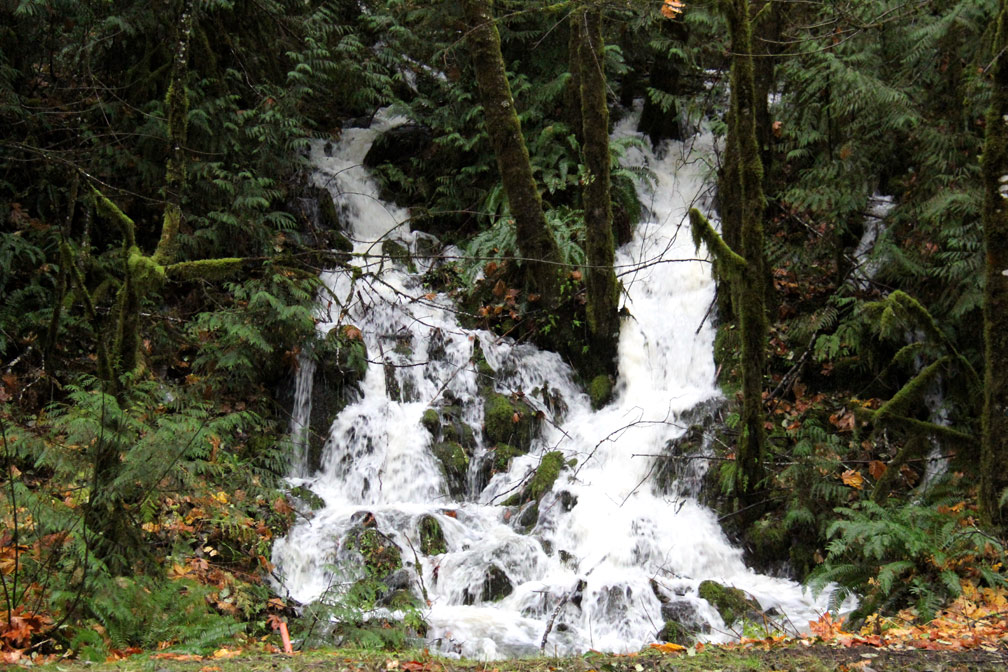 Waterfall feeding Salt Creek 11-21-12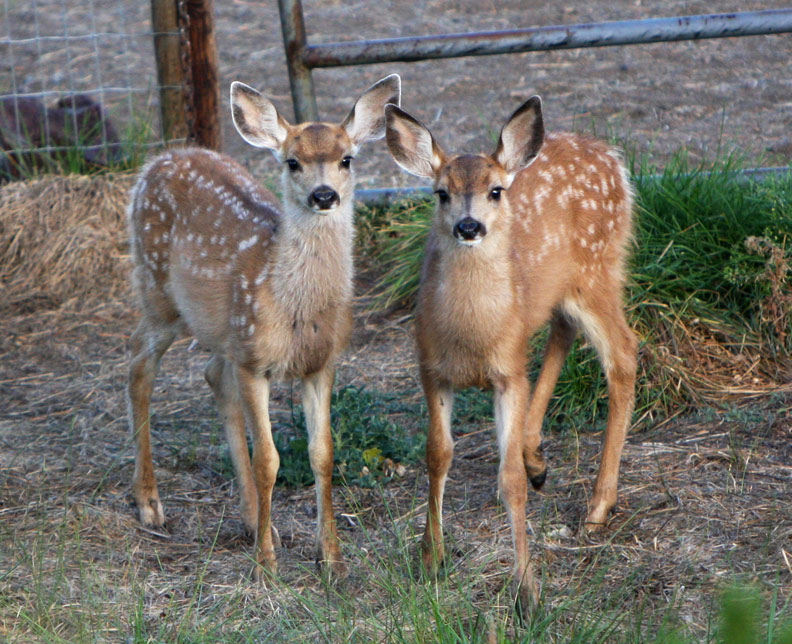 Twin Mule Deer Fawns, August 8, 2012;
and with Mom below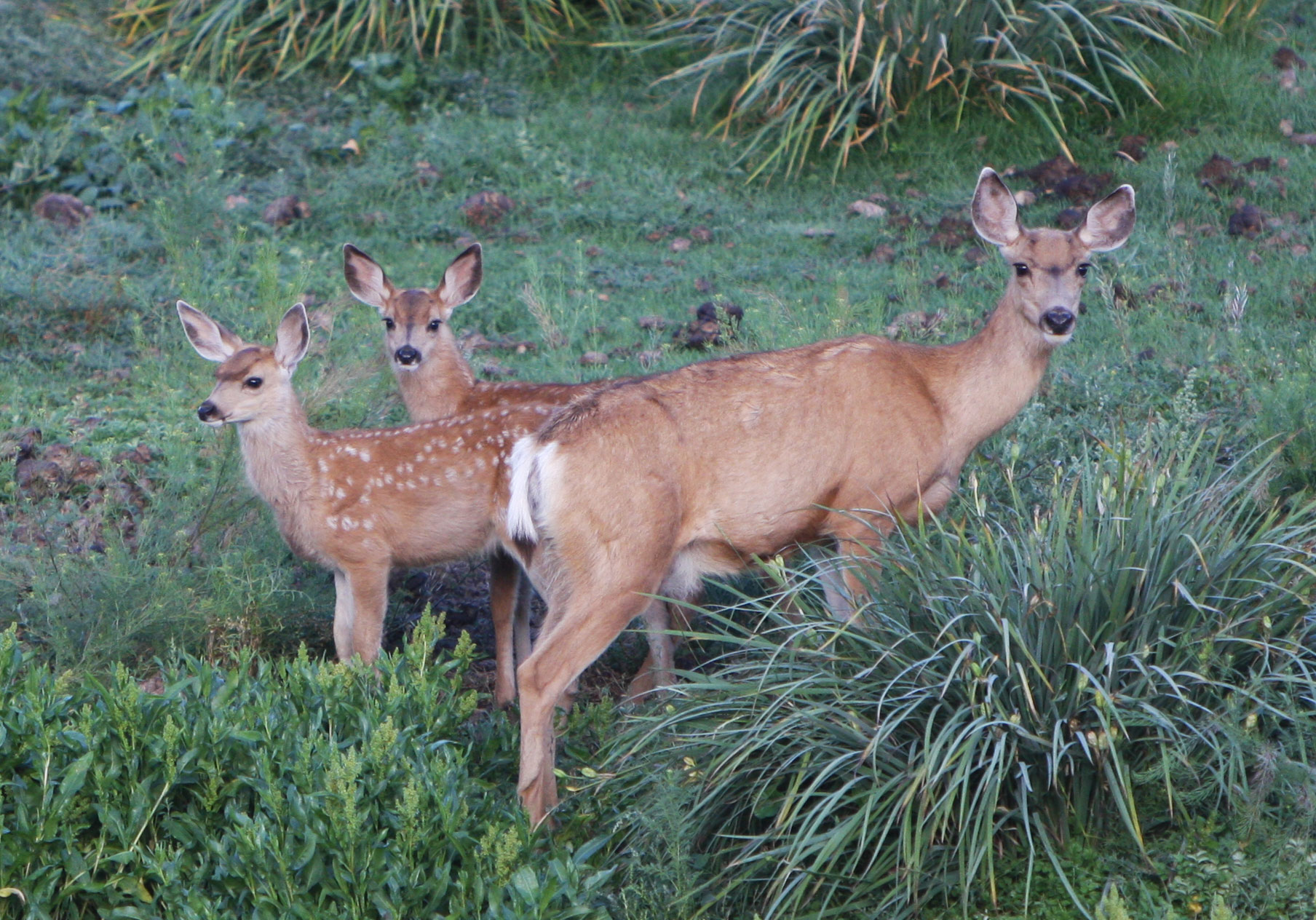 A Mallard Duck enjoying the water in the pasture, 2012.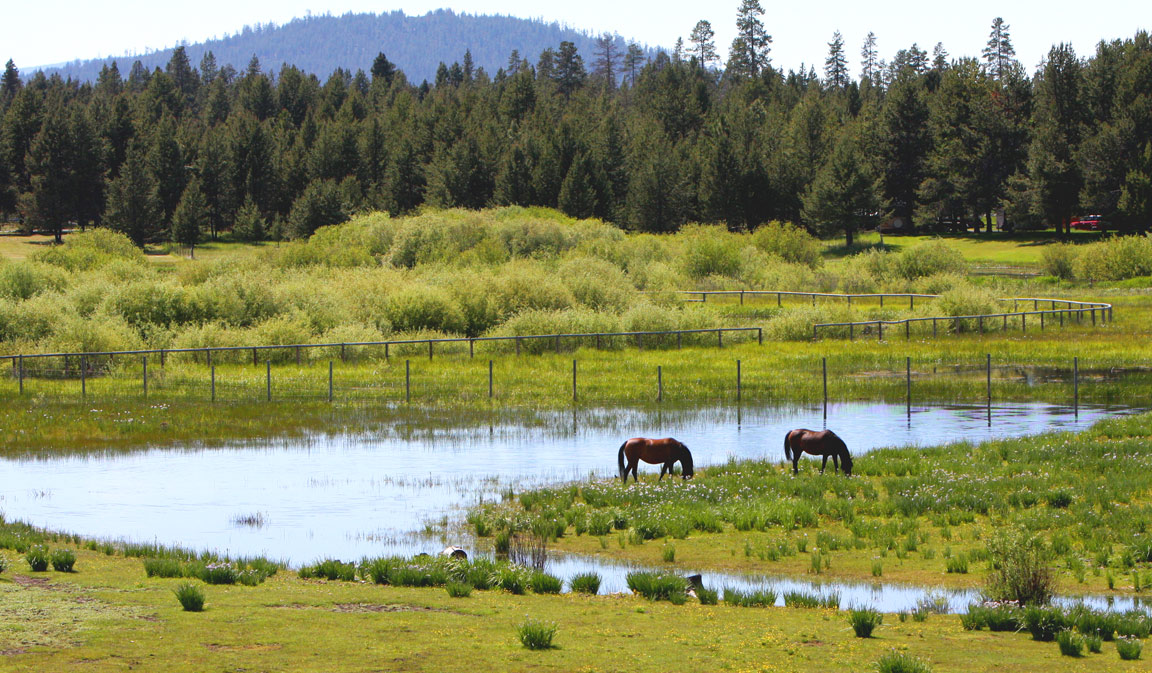 The spring of 2012 has been wet which means lots of green grass for the mares.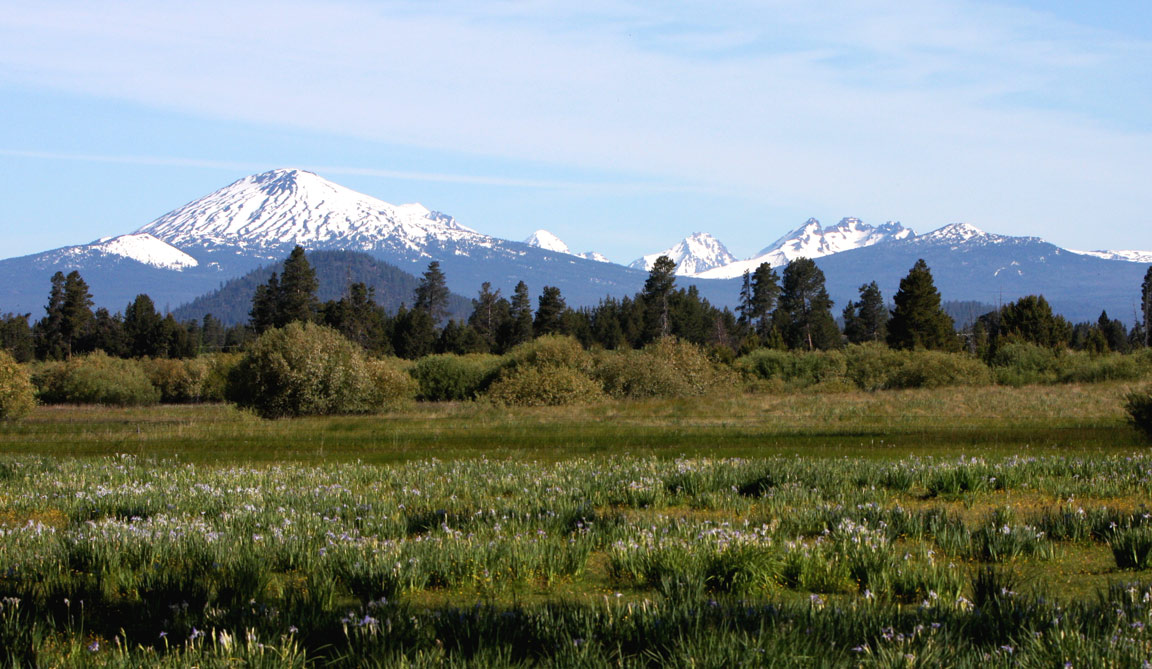 A view of Mt. Bachelor and Sisters from our pasture in June 2012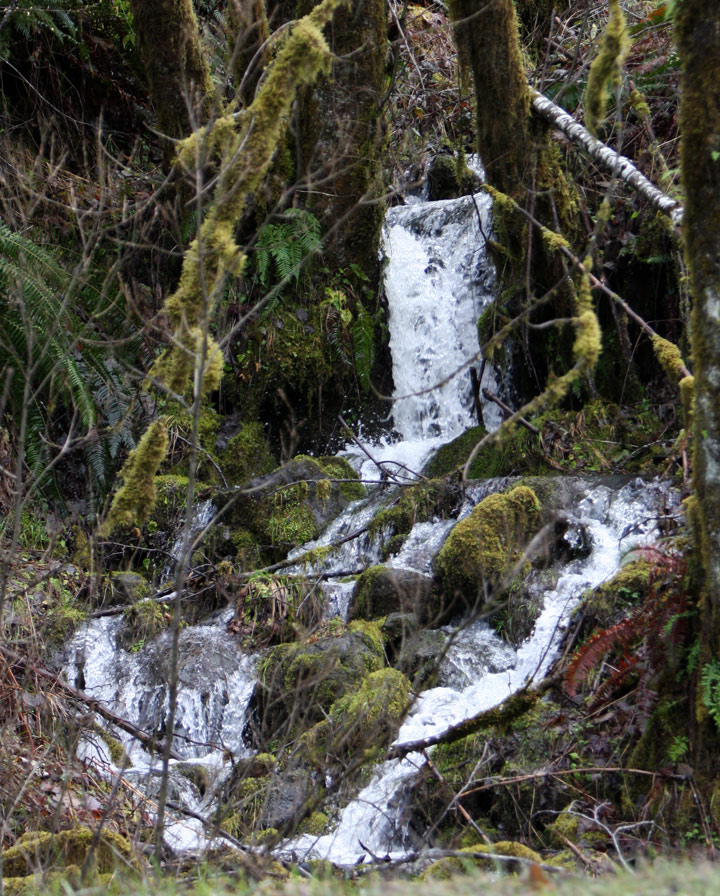 One of the many waterfalls along Hwy. 58 feeding into
Salt Creek as seen in February 2012.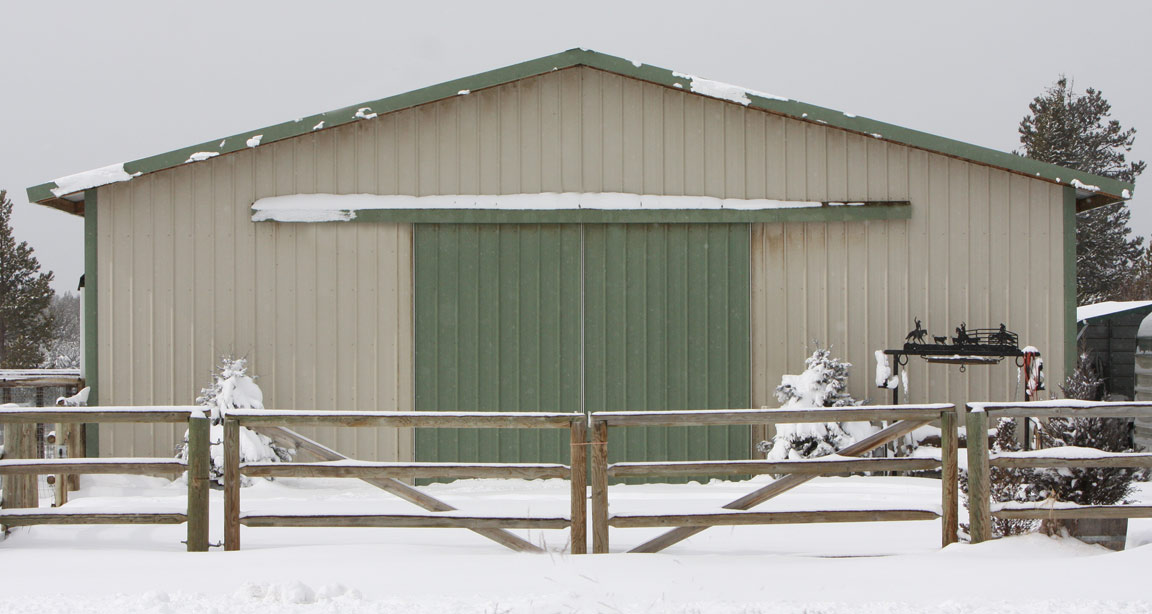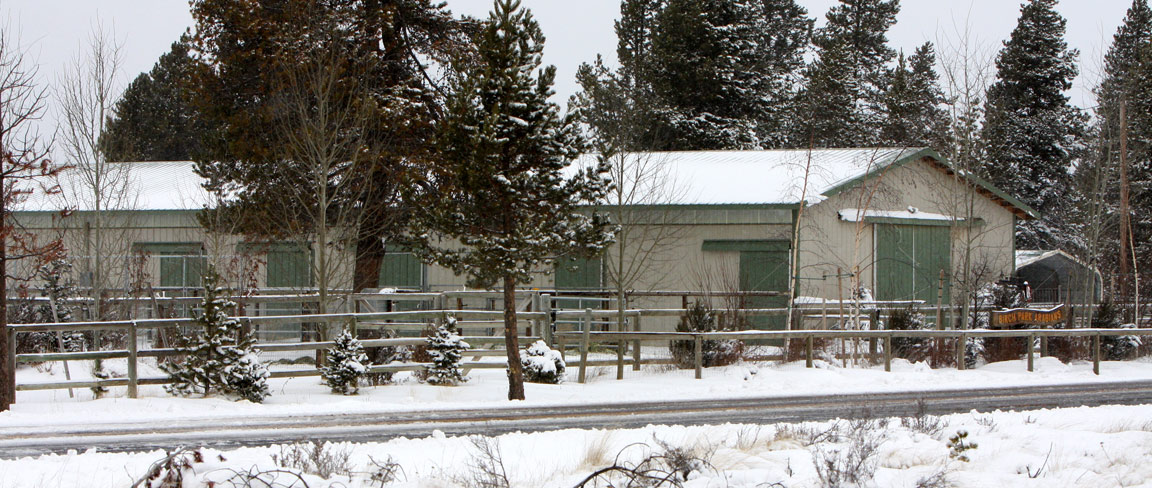 Above is the Birch Park barn as seen Feb. 25, 2012 after one of our
big snow storms, and hopefully our last for the year.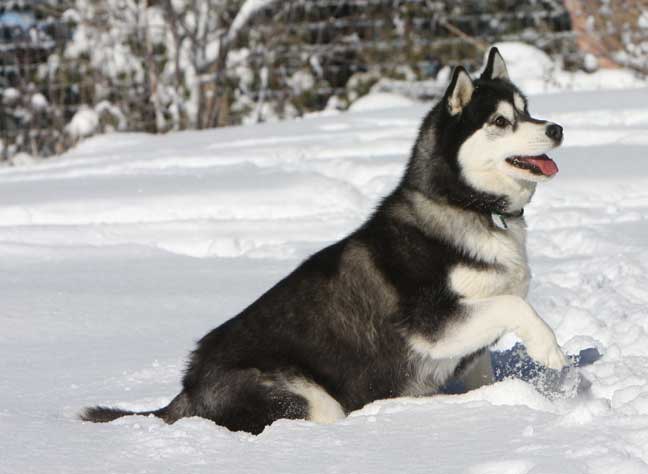 Calleigh enjoying the first big snow of 2010.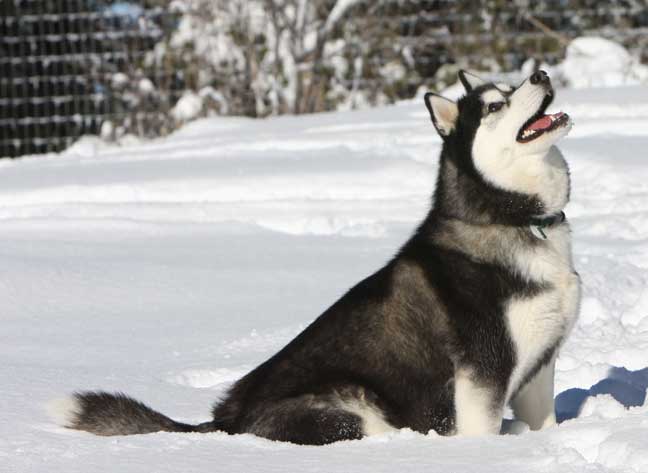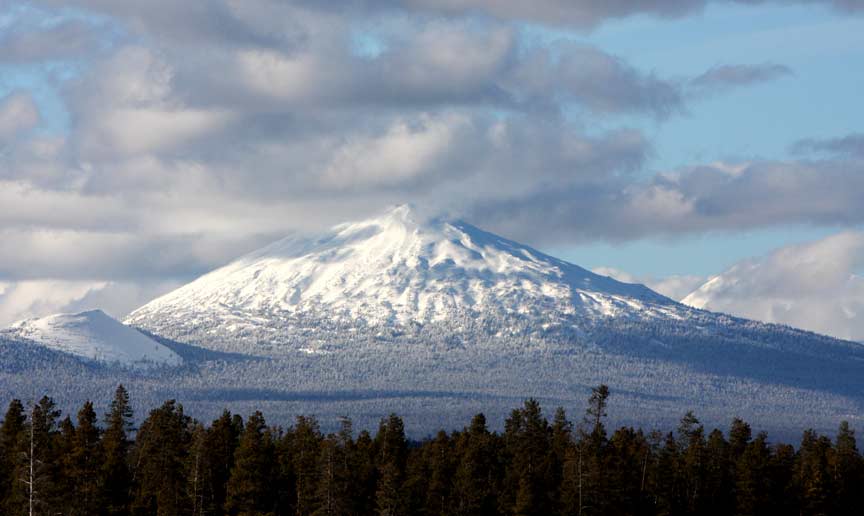 Mt Bachelor is deep in snow in February 2010 as winter continues in Central Oregon.
Mt Bachelor provides world class skiing. Each day it is exciting to wake and see the different
look of the mountain from our ranch after each storm passes.
Calleigh July 2009
"driving" the boat at Diamond Lake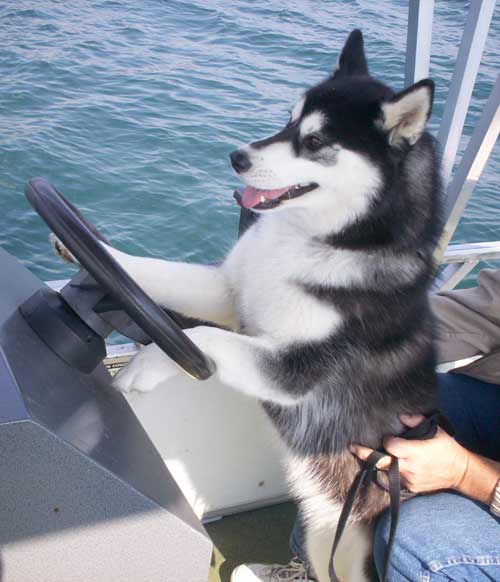 Kevin and Calleigh at 9 months old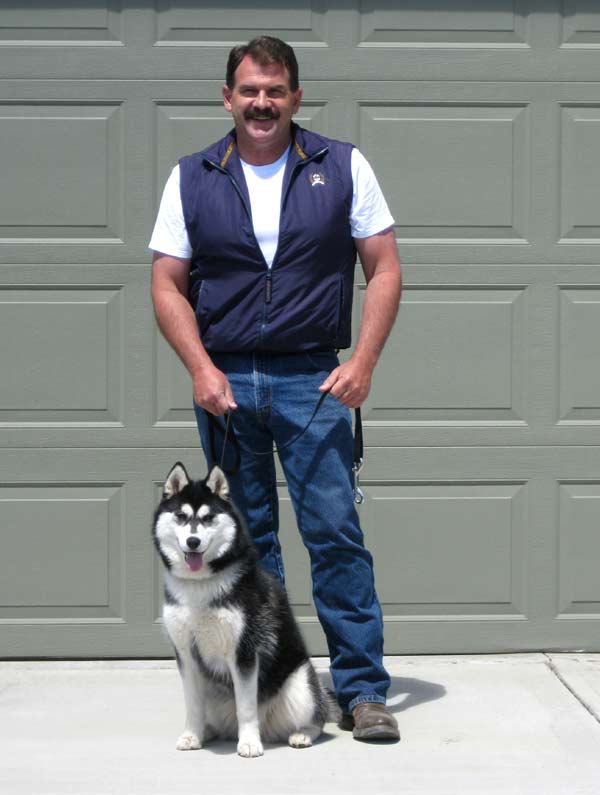 Our new Siberian Husky puppy, Calleigh.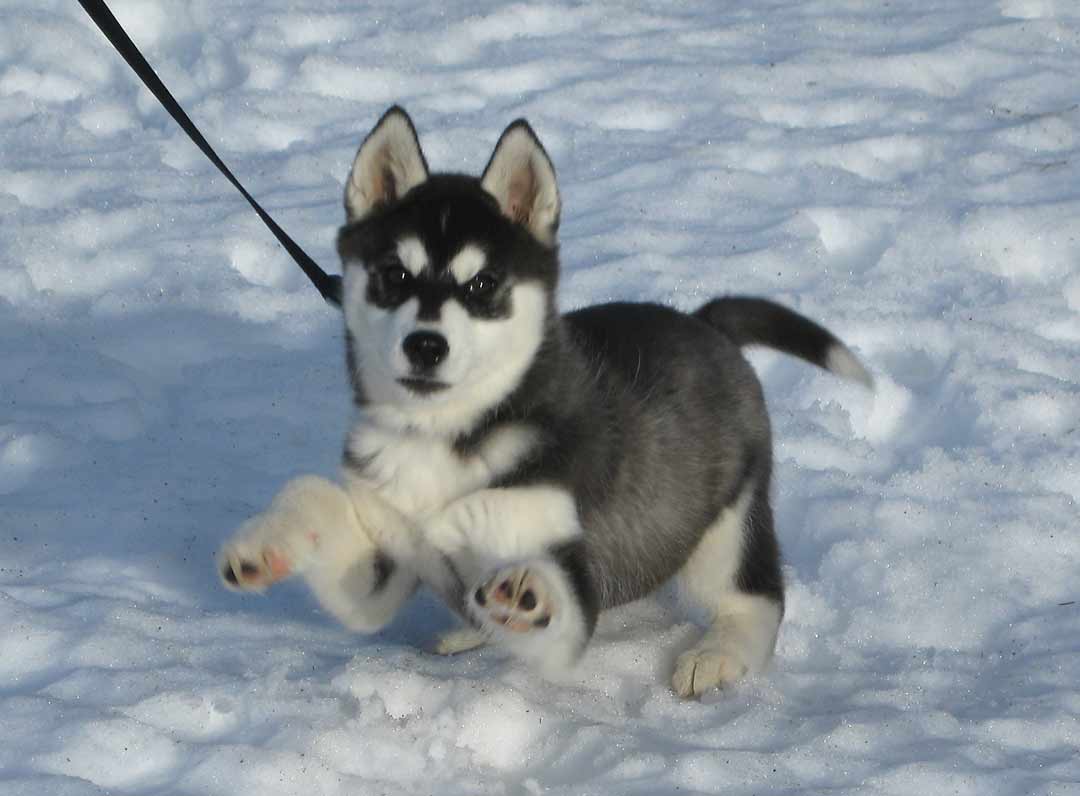 Calleigh at 3 months old.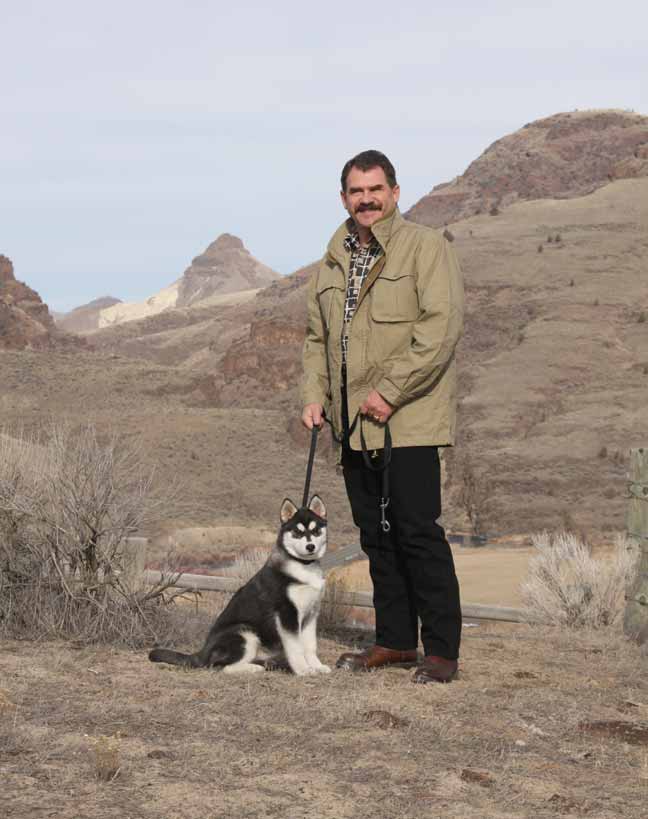 Calleigh and Kevin in Feb, 2009 at the John Day Fossil beds in Eastern Oregon.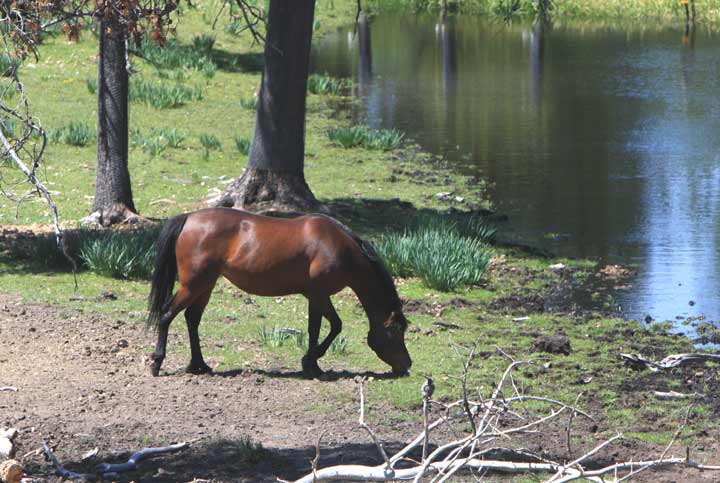 Trevs Illusion, a beautiful Exotic headed daughter of Trevallon.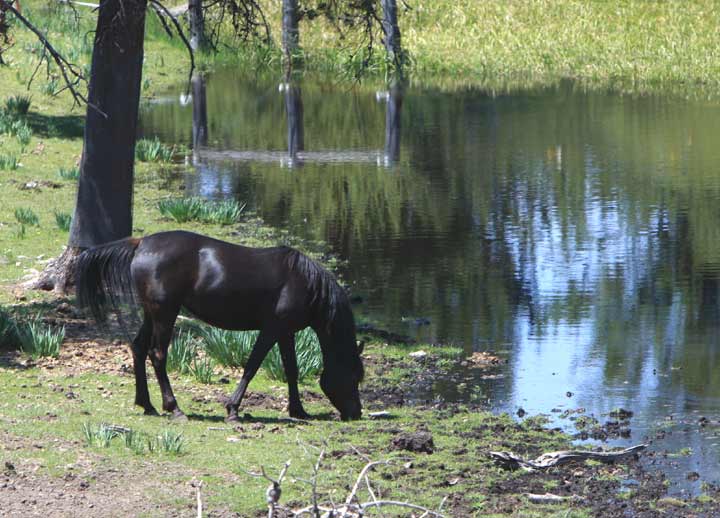 Trevs Onyx, a beautiful homozygous black mare by pfc Trevallon, the dam of our stallion Ferric BP.
A view of Diamond Peak, a shield volcano just south of La Pine on the Willamette pass.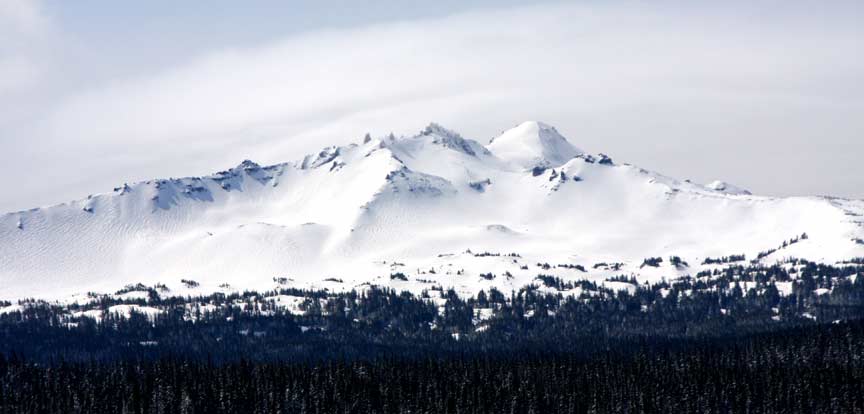 Diamond Peak Wilderness straddles the Cascade Mountains. Diamond Peak was formed as the entire land mass of the Cascades was undergoing volcanic activity and uplift. Great glaciers carved the large volcanic peak and when they receded, the bulk of the mountain remained, with snowfields near the summit and dozens of small lakes surrounding the peak. The peak is 8,744 feet.
Mansfield photo 3-23-09.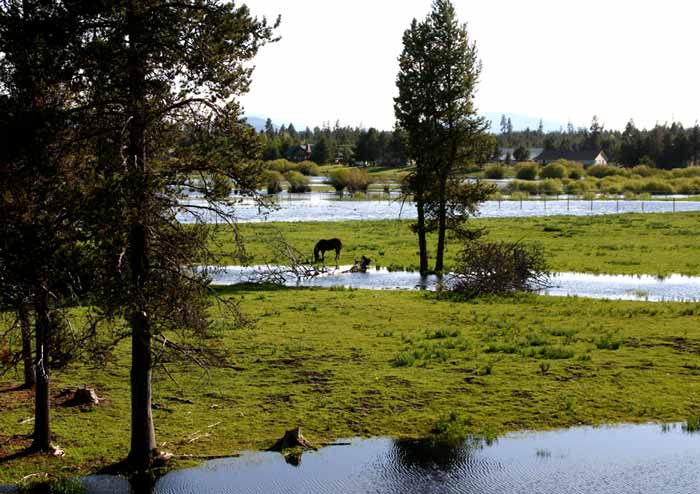 Spring has come to La Pine in June. The pastures are flooded by the Little Deschutes
which is unable to keep up with the huge snow melt.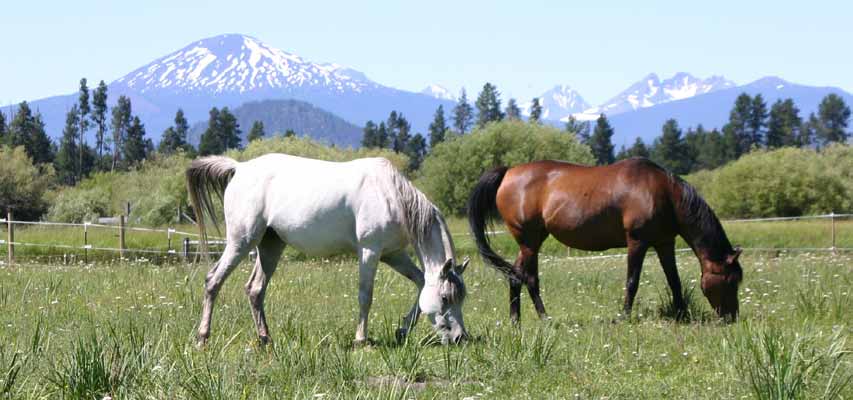 BA Duet (bay), our foundation mare, and Jafars Jyselle (grey), a Fadjur granddaughter.
Duet is the dam of Ravvens Jafar, Excelleration BP and Bint Duet BP. She is a Salon granddaughter.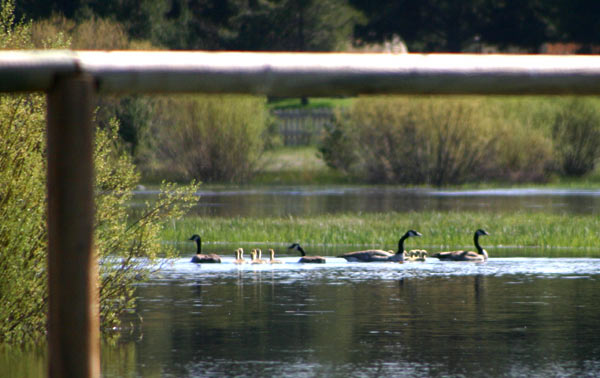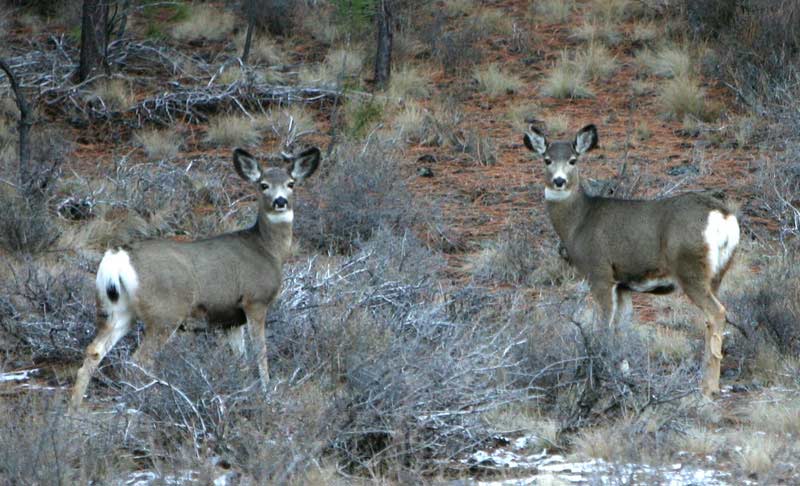 Photo taken November 2007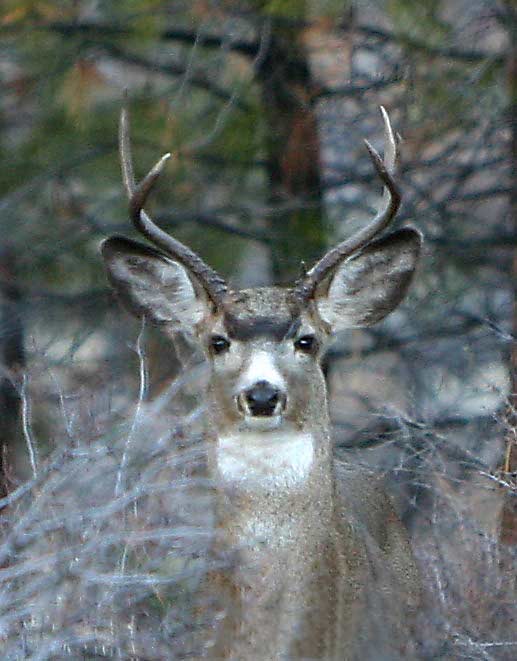 Photo taken November 2007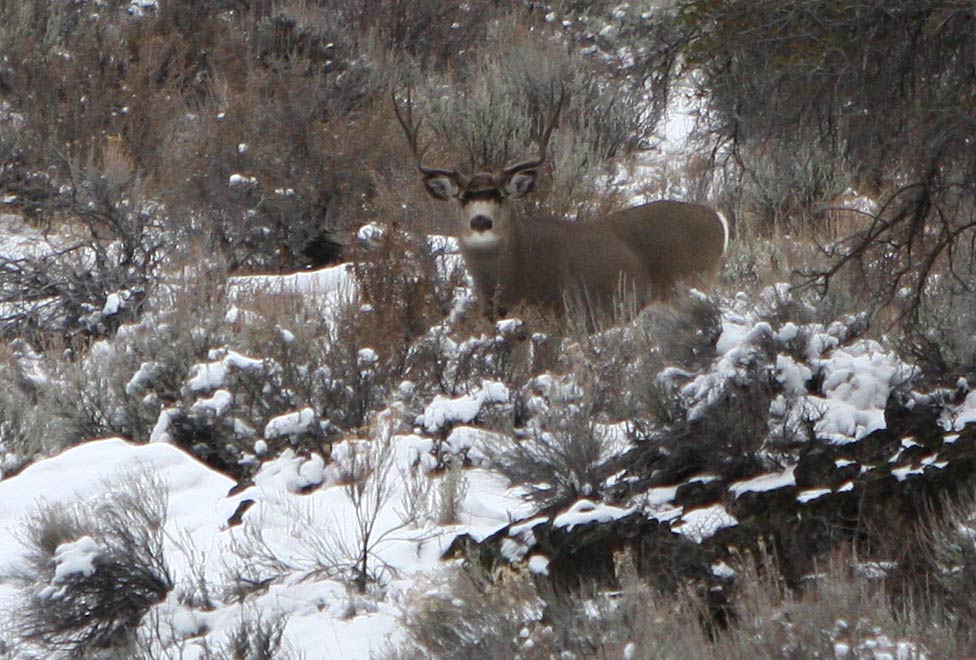 A big mule deer buck seen near the ranch in fall 2010 just as the rut was beginning.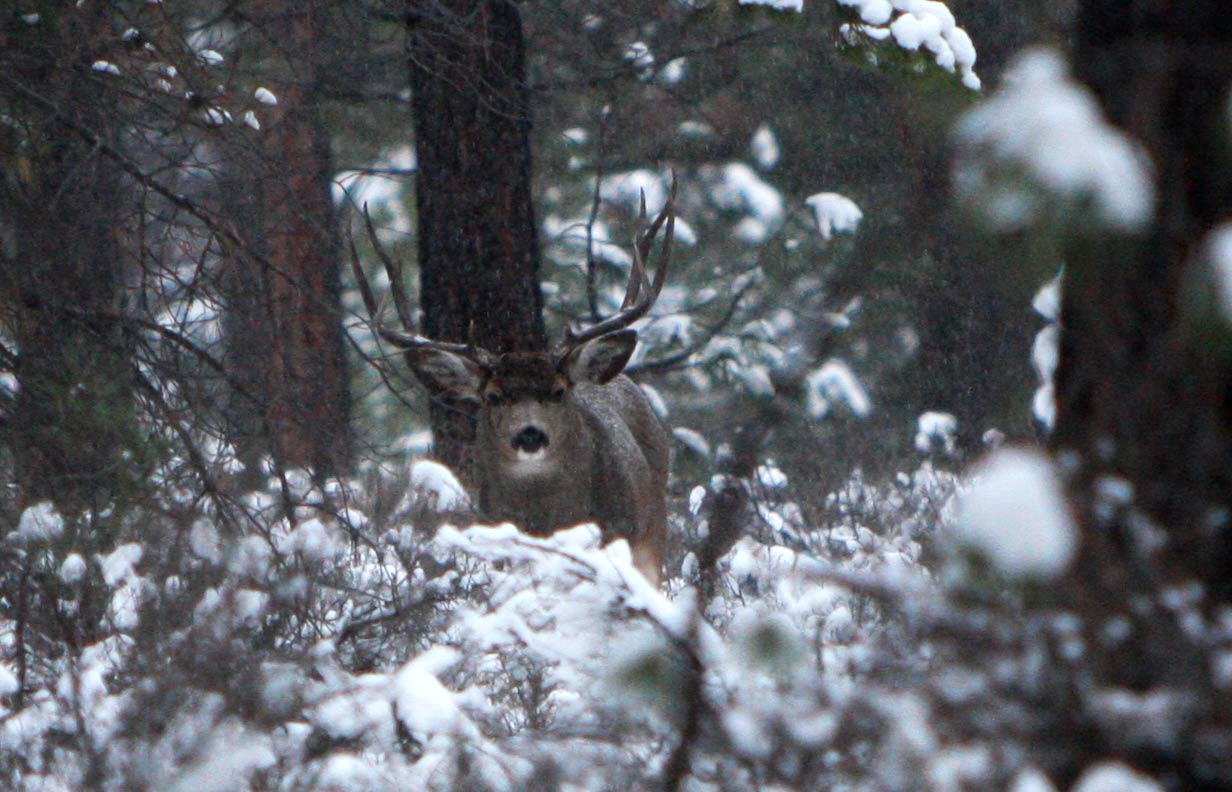 A second mule deer buck seen near the ranch in fall 2010.




Photo taken 2-26-2008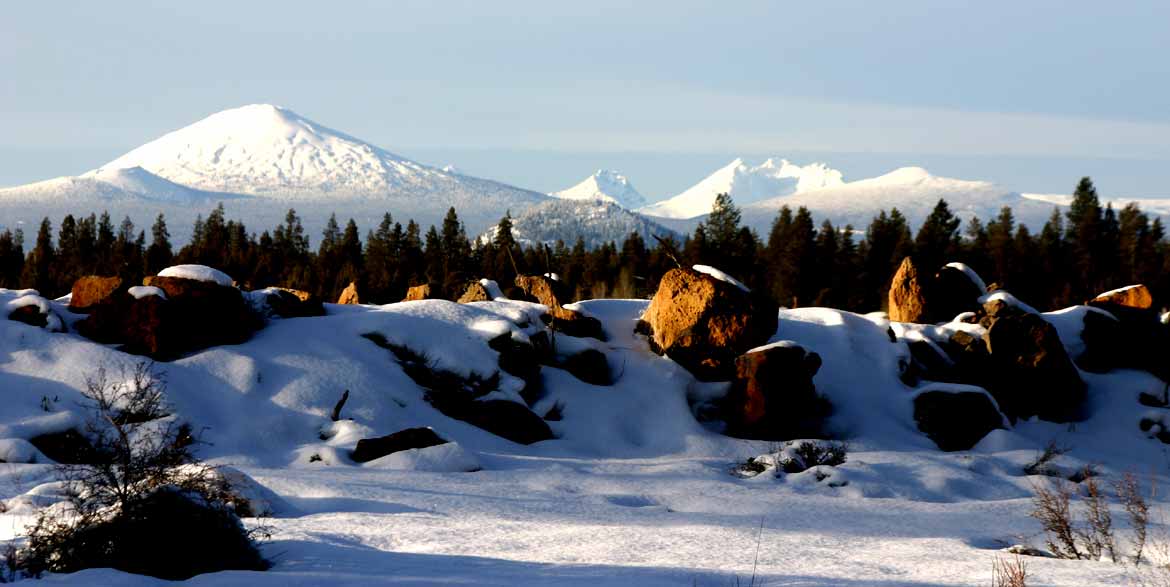 BACK