Birch Park Black Arabians
presents....

FerricBP
2010 Black Stallion
Homozygous solid BLACK stallion by the exported stallion, Ferrer (by Enzo)
and out of a homozygous black daughter of pfc Trevallon.
Ferrer X Trevs Onyx (pfc Trevallon)
Born 4-10-10

Photo from 9-17-13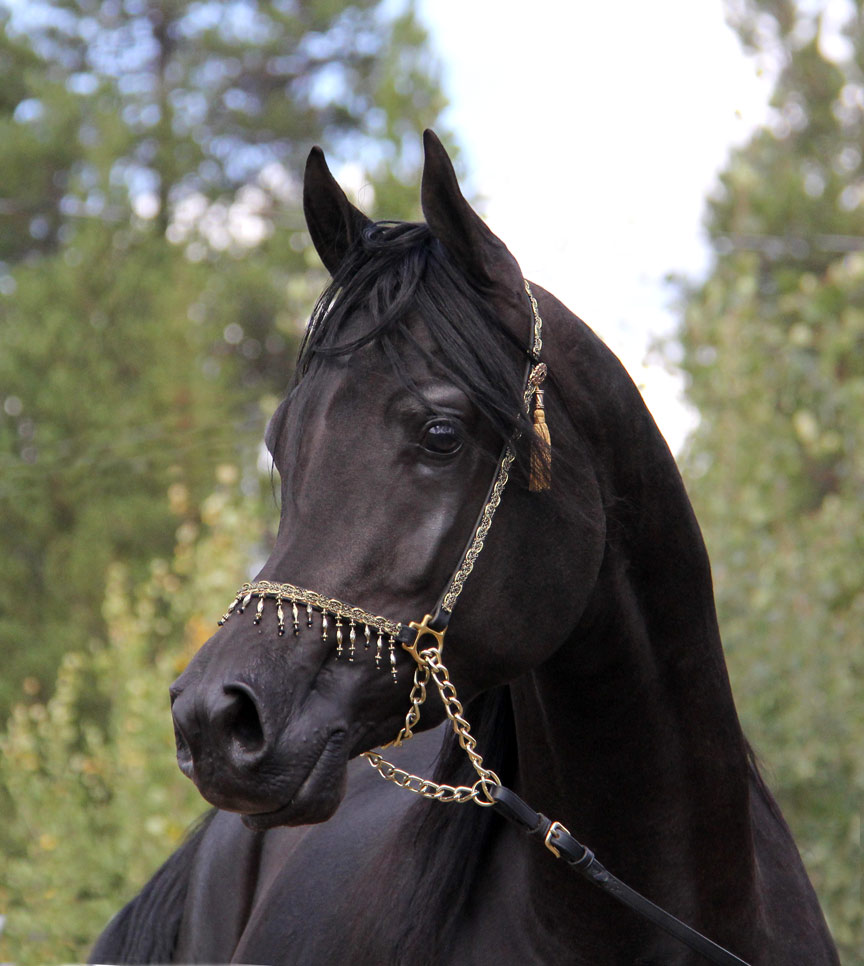 Photos from 9-20-13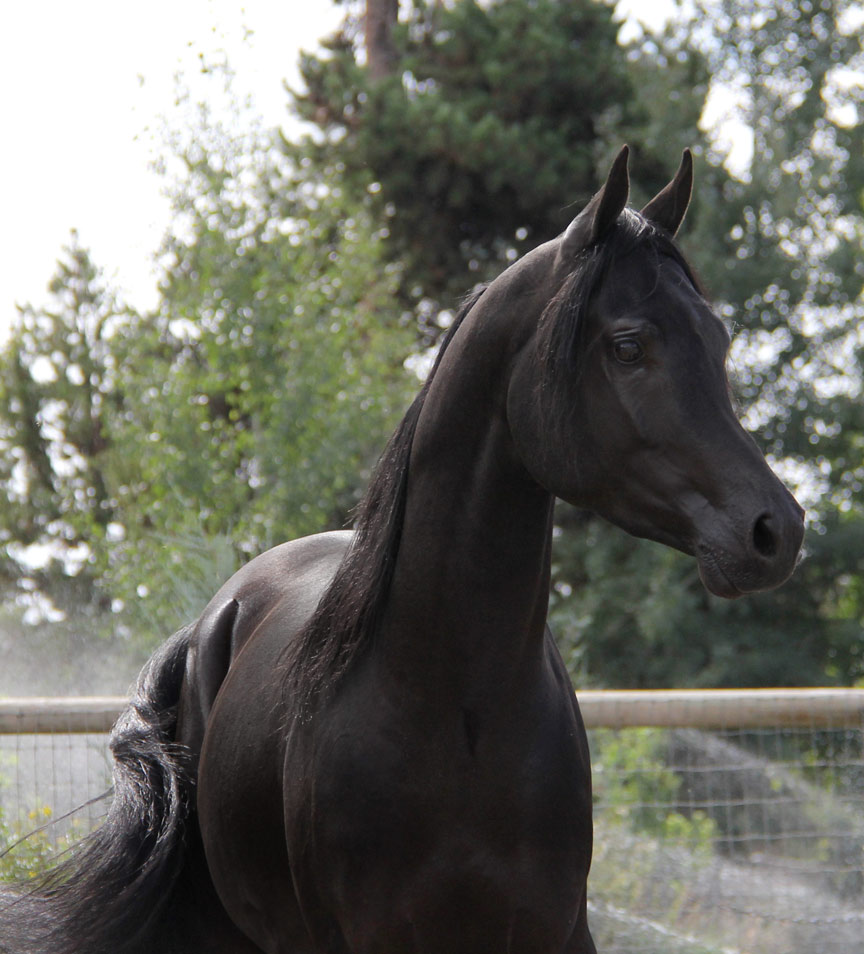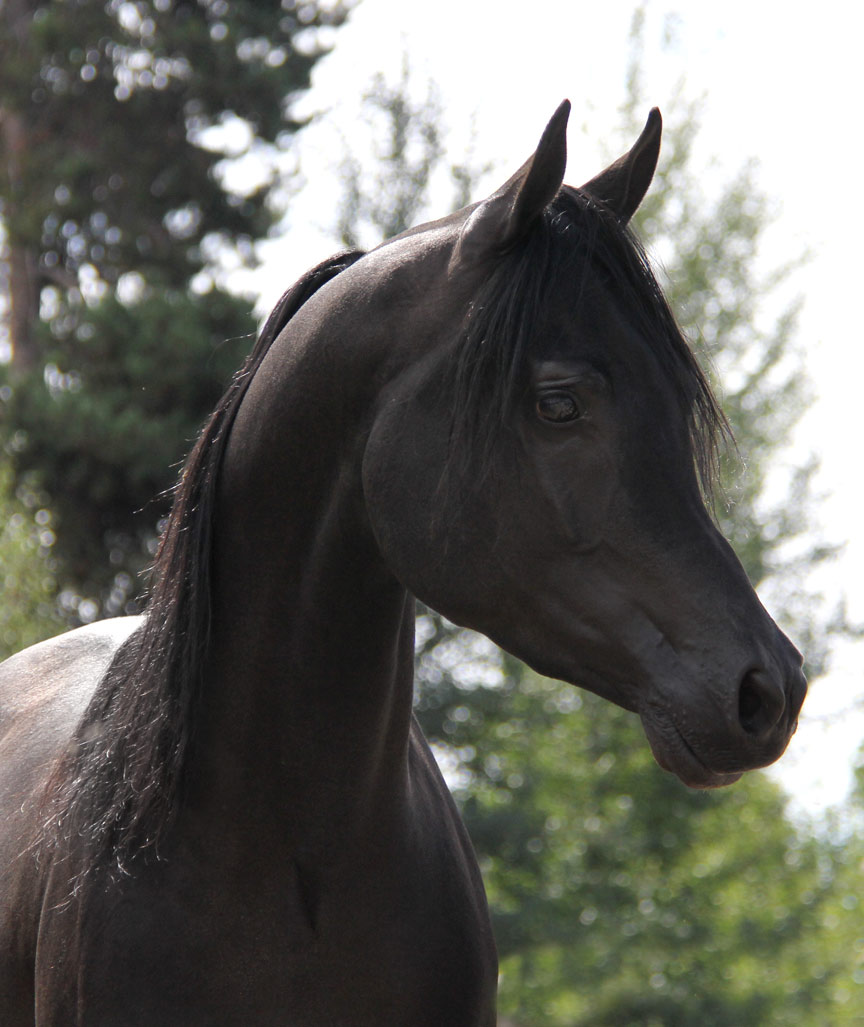 access a breeding contract here

This young stallion has a long upright neck and an amazingly smooth body. His head is beautiful, with a small muzzle and wide set eyes. When a young stallion looks this fantastic at this young age, you can just imagine what he will look like when he matures. He is already 15.2 hands and is just now three years of age, and he is still growing! We were so pleased to find that Ferric is also homozygous for black. He will be a great cross for our black mares and many others throughout the world. We could not be happier with Ferric's first foals.

Ferric has an amazing pedigree. His champion sire, Ferrer, was sired by Multi-Champion stallion Enzo. His dam is a solid black daughter of the incredible black stallion, pfc Trevallon, who has produced many champions around the world, and now resides in the UAE.
Ferric is the only homozygous black stallion in the US by Ferrer.

Ferric's first foal is here! Perris BP is a homozygous black filly out of the
pfc Trevallon daughter, Trevs Illusion.

Here is Perris BP at 4 months old.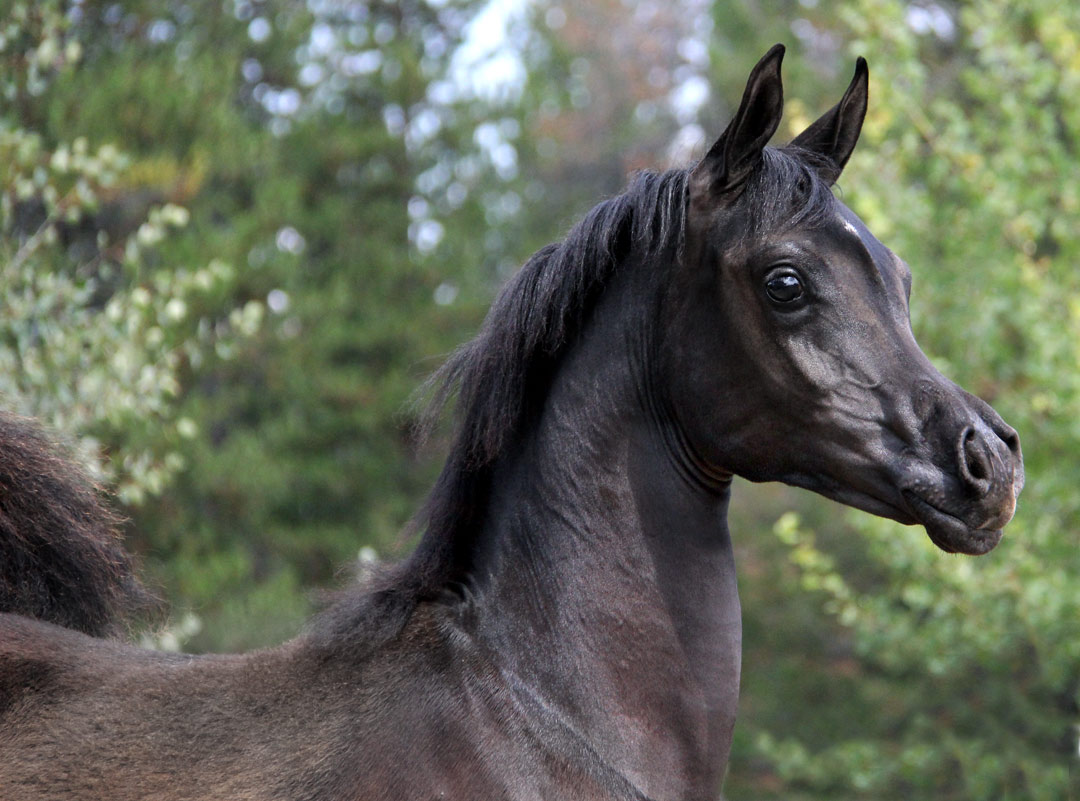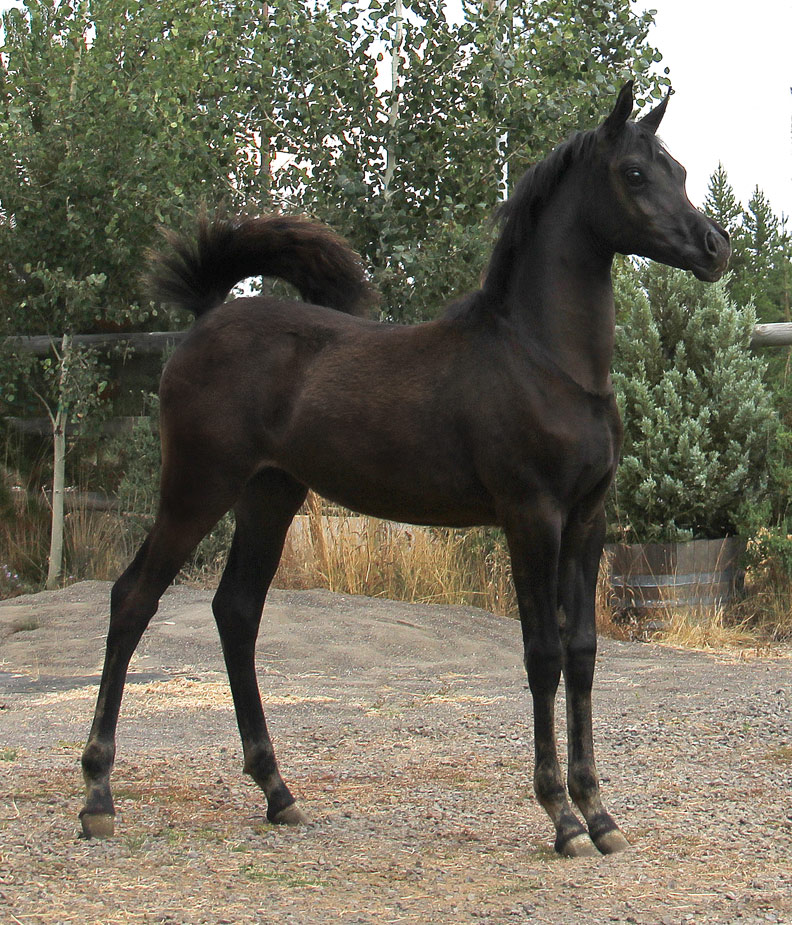 Show here at 6 weeks old.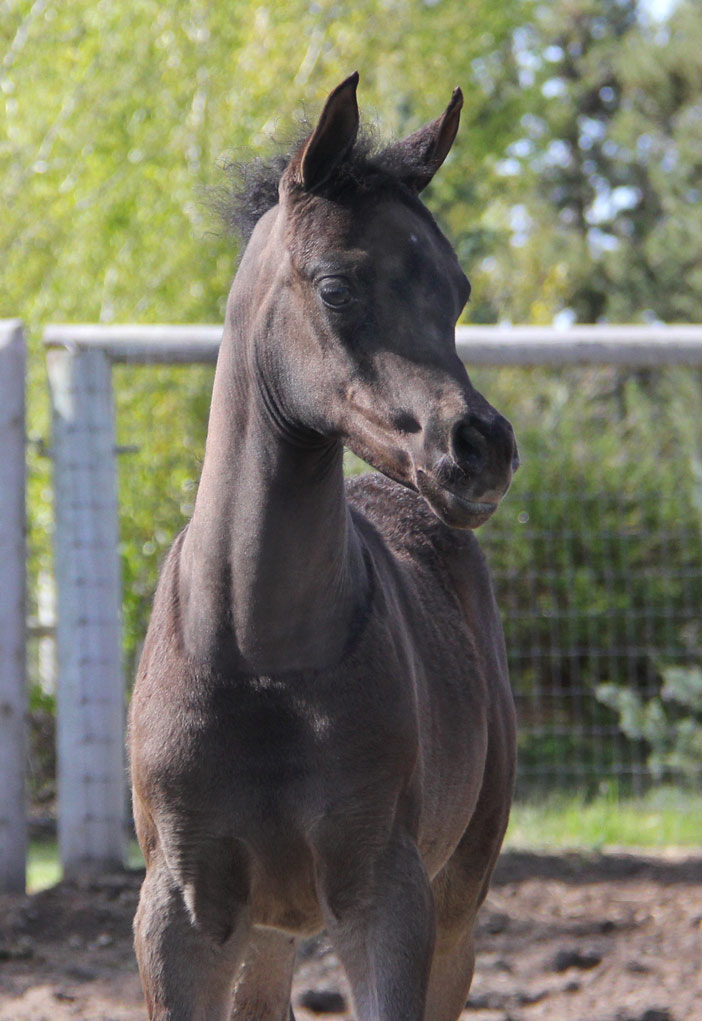 Show here at 1 month old.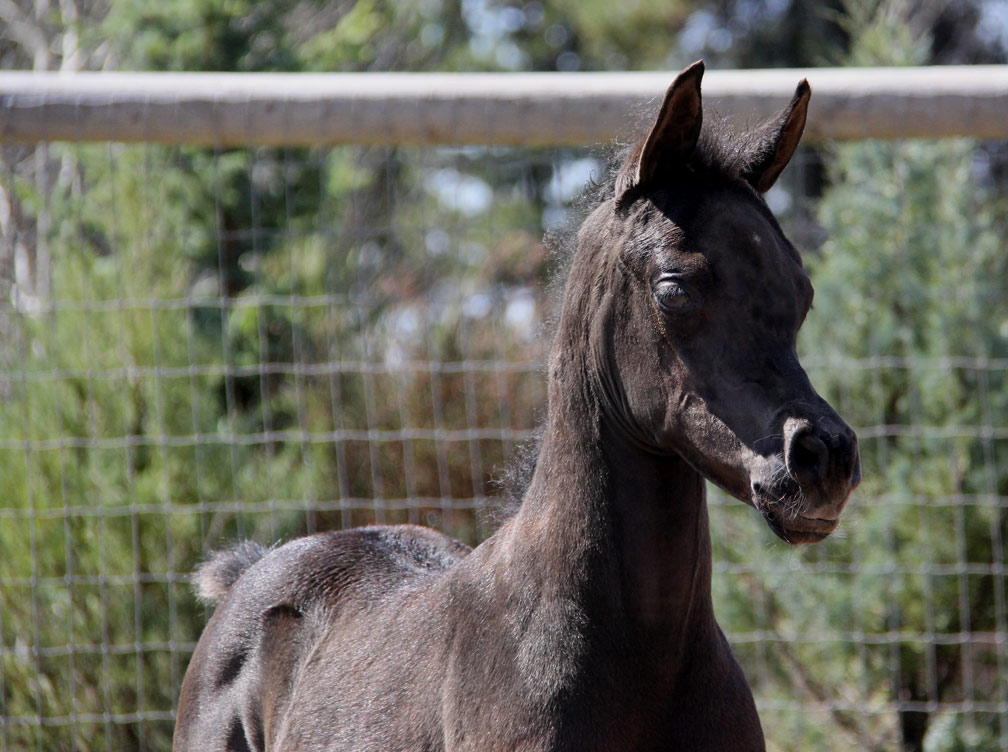 Perris BP shown here at 2 days old.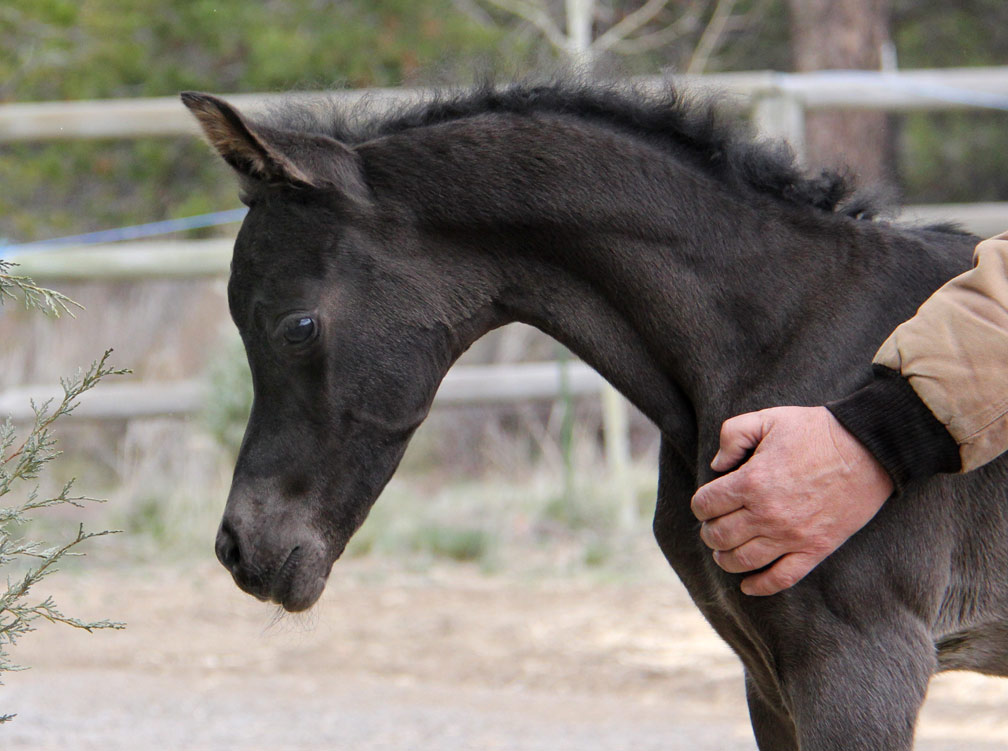 Ferric BP

Photos from 9-23-12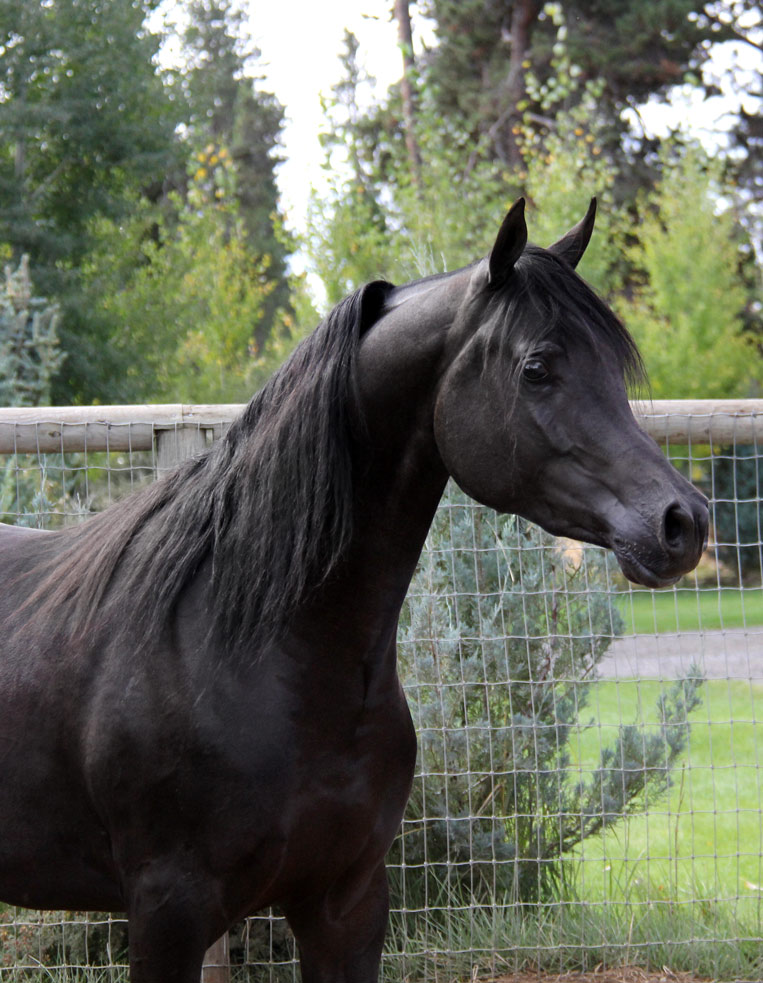 Ferric, here at 2.5 years old, already stands 15.2 hands with an amazing topline and tail set.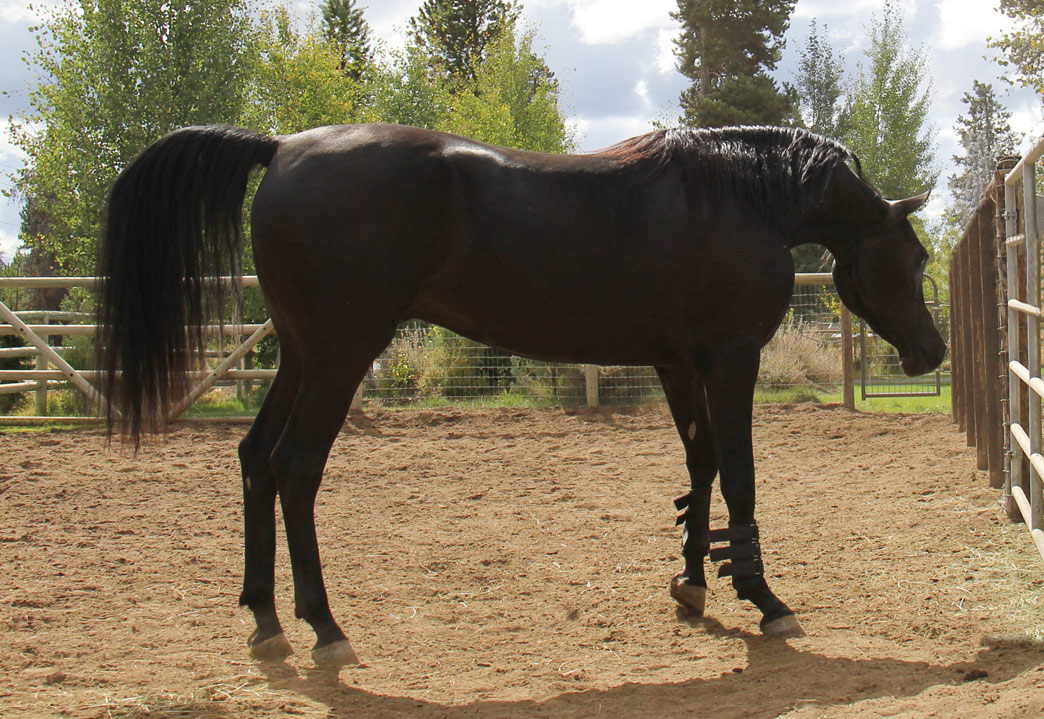 Photo from 4-2-11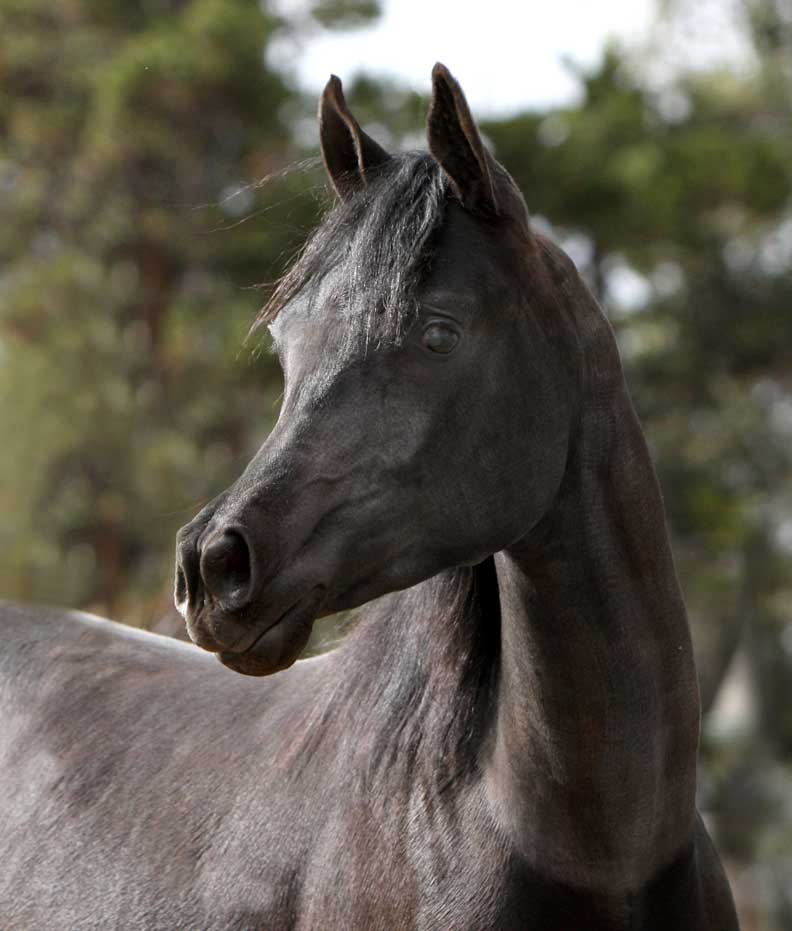 Photos from 11-5-10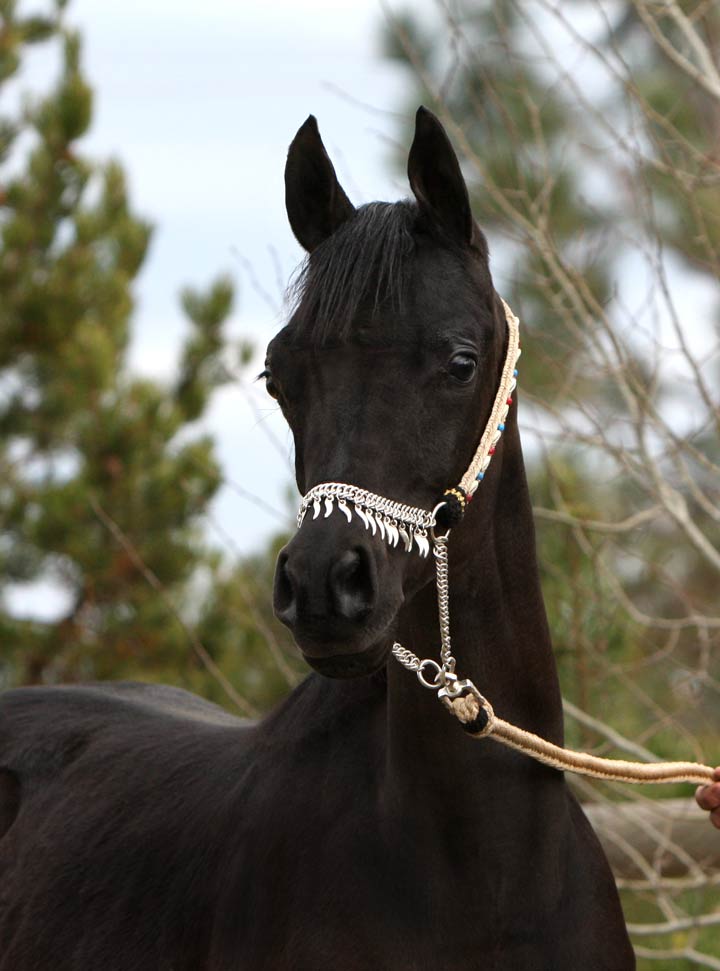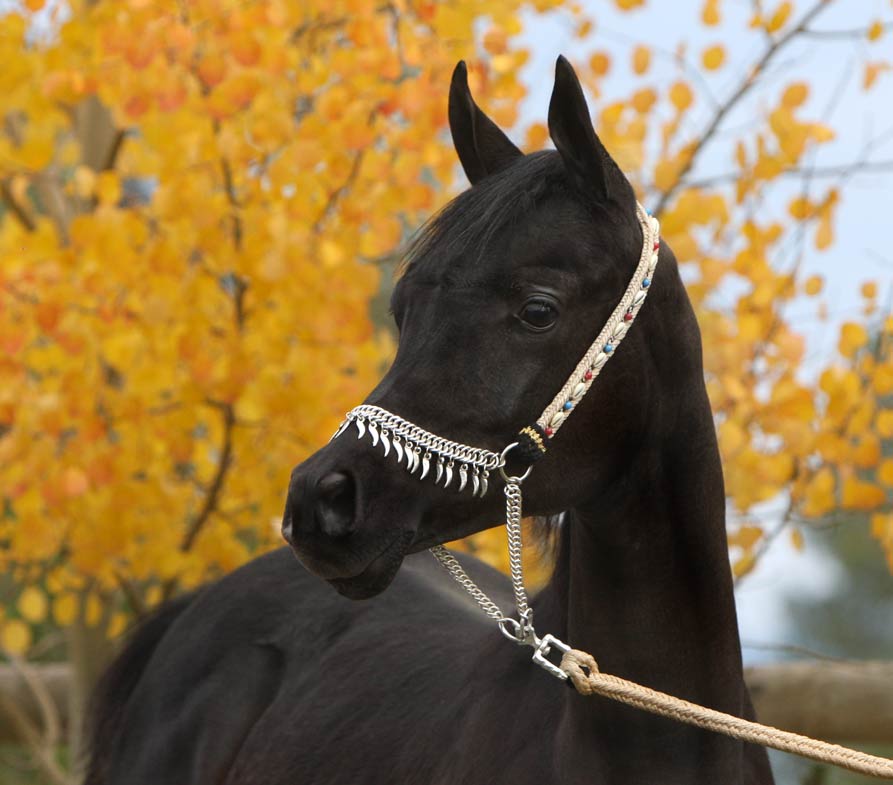 Photo from 7-19-10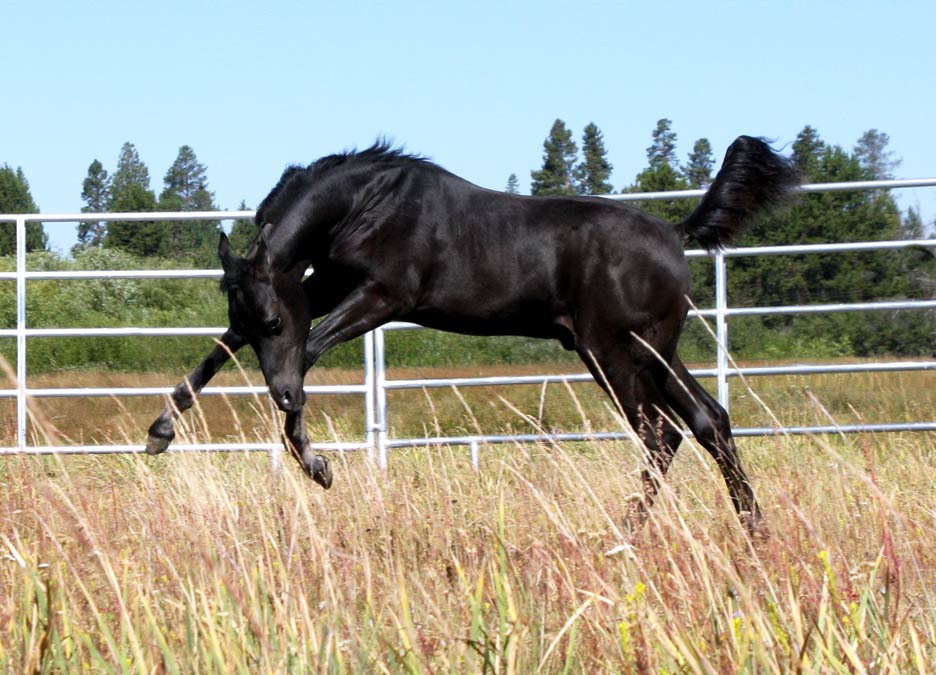 Photo from 5-8-2010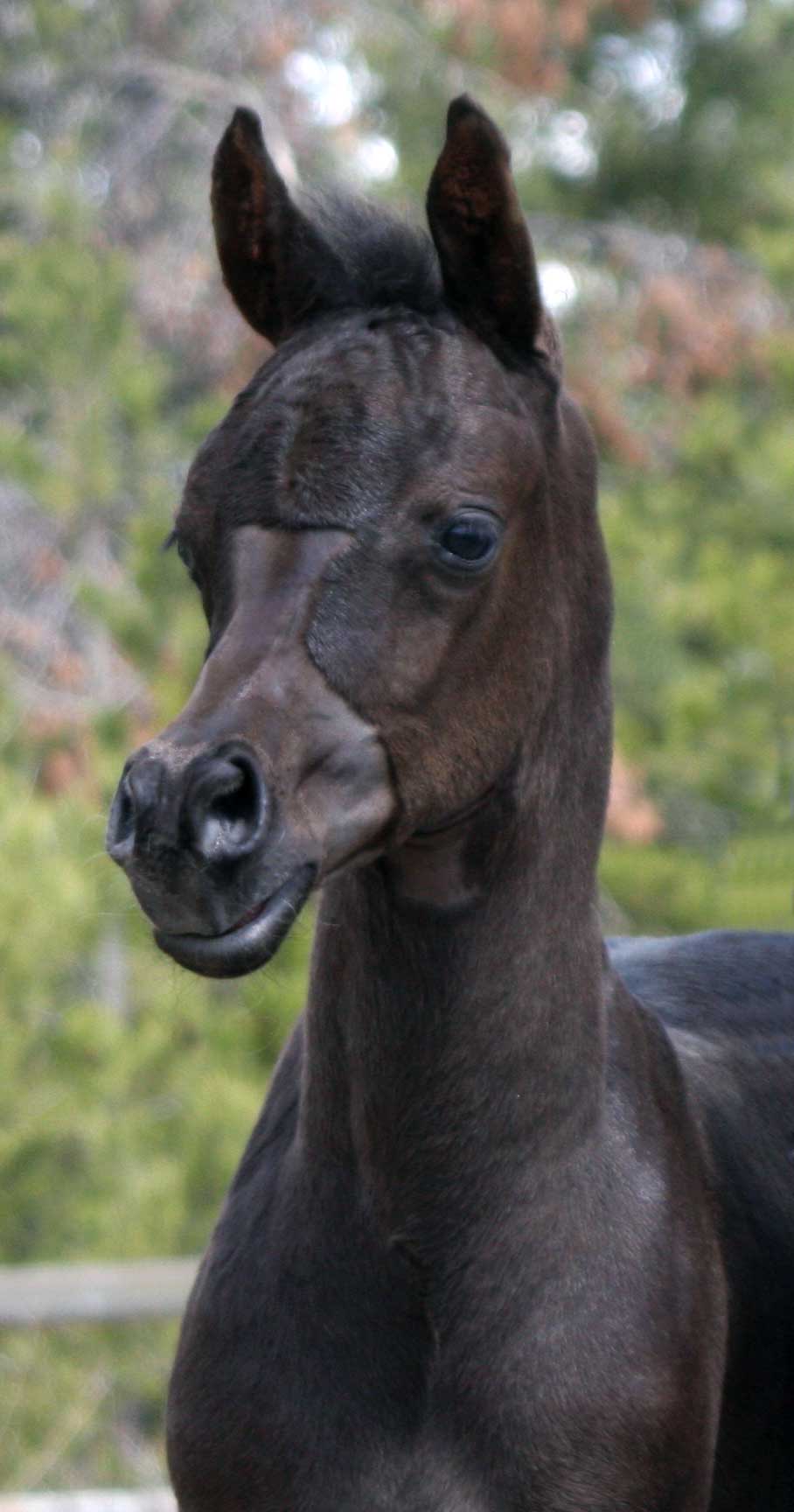 Photos from 4-30-2010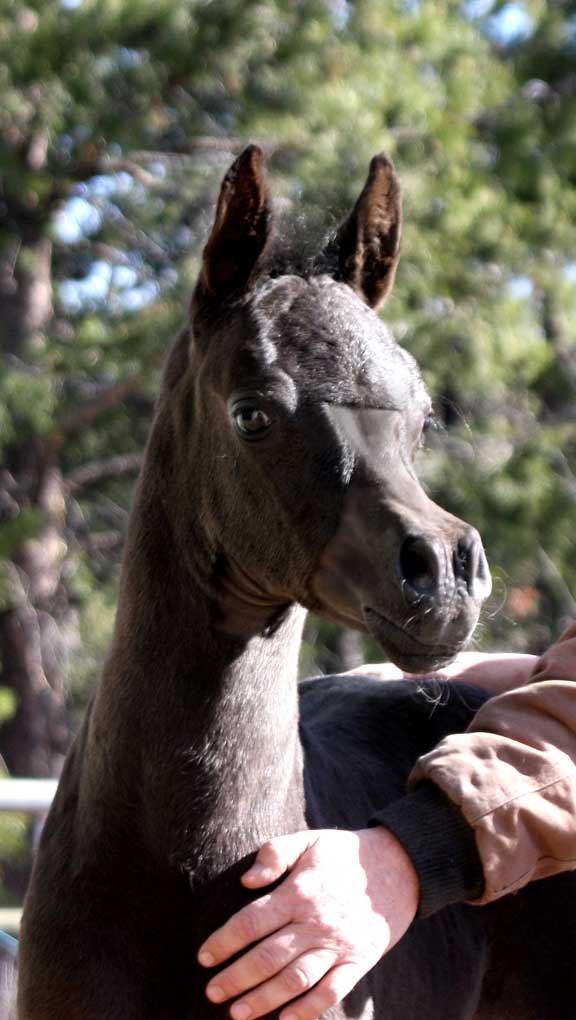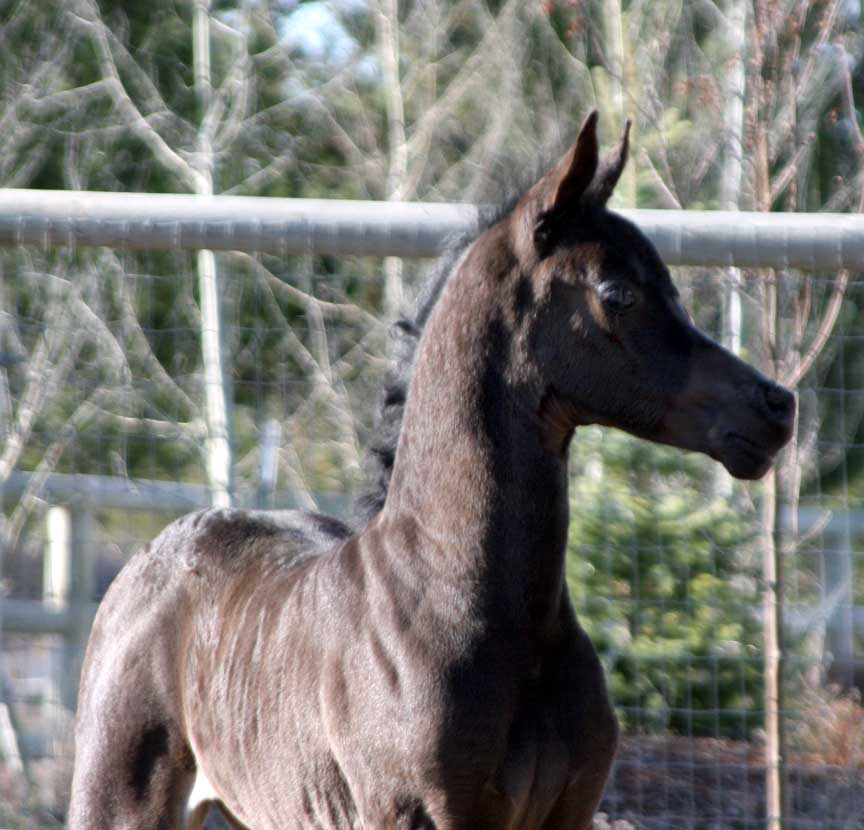 Ferrer (Enzo X Regal Fada JP)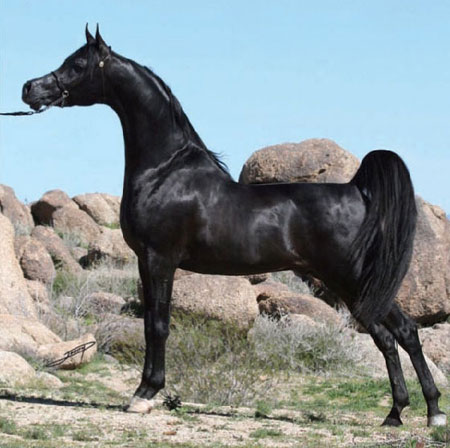 Enzo (Padrons Psyche X RD Bey Shahmpane (Bey Shah))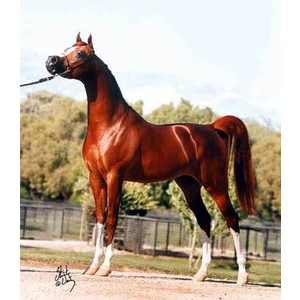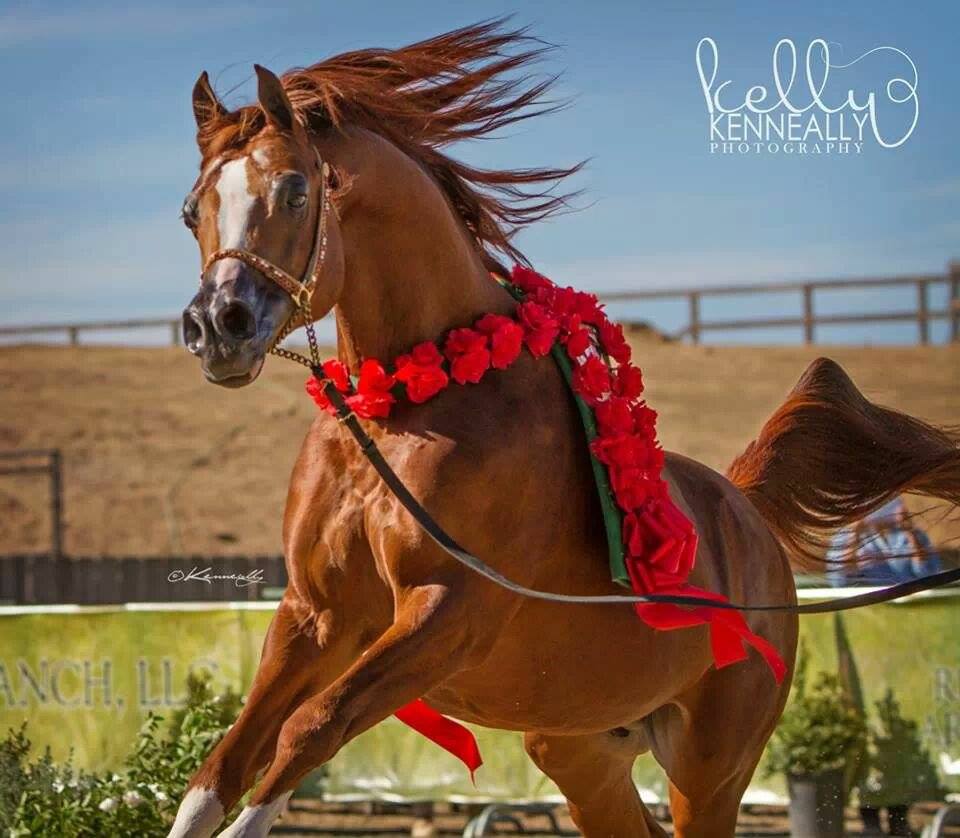 Trevs Onyx (pfc Trevallon X CG Kalani {Ravvens Jafar})